Another cracker from Chef Adrian; here you have the ultimate in multifunctional recipes.
There's nothing more satisfying than squeezing an extra meal out of leftovers - especially when your second-hand creation turns out tasting better than what came first. Also, no need to worry about wasting good quality food. If you know Chef Adrian, you'll know he loves Ireland so, naturally, he adores his bit of ham - at any time of the day really. But, being a chef with a flare for originality, you won't find him chowing down on your basic ham and cheese sambo. For him, he takes things up a notch - several, in fact - by caramelising the leftover ham himself. "Again, it's one that satisfies those snack cravings during the day but, it also works brilliantly as a canape for when you have guests over" says Chef Adrian.
While the prospect of caramelising ham might sound sophisticated - it sure is impressive - this is another recipe that's relatively simple to pull off.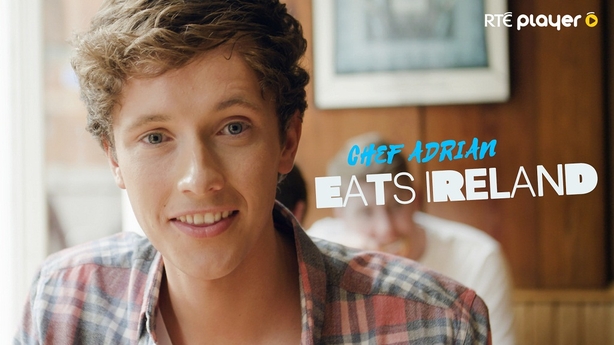 Using Carr's Table Water Biscuits - because the taste isn't all in the ham - this recipe is synonymous with Chef Adrian's preferred style of cooking:
"My style of cooking is a rustic kind of style, I would say. It took time to develop my own style as I was so used to fine dining as that's what I trained in. I like to take everyday, ordinary food and make my own spin-off of them. I like getting the most amount of flavour possible into my dishes with little tricks and using the best quality ingredients. I feel Ireland has probably the best produce in the world so we must make use of it."
Here's the perfect opportunity…
Caramelised Ham with Carr's Table Water Biscuits - Serves 8
What you'll need:
300g of leftover ham
200ml of honey
1 star anise
1 cinnamon stick
2 cloves
10 Carr's Table Water Biscuits
Salad Ingredients to Garnish? Get creative. Chef Adrian recommends a handful of rocket leaves, a splash of lemon juice, a dash of good quality olive oil and a pinch of sea salt. 
How to pull it together:
1.  Place the honey, cinnamon stick, star anise and cloves into a frying pan. Bring to a bubble on a high heat and then add the leftover ham; shredding it in your hands while adding. Allow the ham to be coated in the honey and watch it as you stir constantly so it caramelises and gets sticky. 
2.  Once a nice golden colour is achieved remove it from the heat and get ready to serve up. Place the ham onto the Table Water biscuits. Dress the salad separately in a bowl with the lemon juice, olive oil and sea salt. 
3.  Finally top the caramelised ham with the dressed salad and devour them.
Exclusive to the RTE Player from May 8th, Chef Adrian Eats Ireland is dedicated to finding the best restaurant dishes in Ireland, and showing you how to make them at home. Starring the talented young chef, Adrian Martin, Chef Adrian Eats Ireland brings together three of Adrian's great loves - Food, Fun and Ireland. 
Watch all episodes on RTÉ Player now!