Live from the diner
In 1988 a zany, late-night television show started broadcasting on (then) Network 2. Hosted by Shay Healy, 'Nighthawks' was a unique mix of live music, chat and soap opera all set in the fictional American-style diner owned by his character, aka 'Shay'. Ahead of a special retrospective for RTÉ TV50 called 'Nighthawks Rehashed', Shay reunites with Joanne McAteer, who played Eastern European waitress Tanya, the object of his character's affections in the show's soap. The pair tell Jan Battles all about drunken punters, celebrity cameos and unrequited love. John Cooney took the photographs.
Shay Healy: 'Nighthawks' was four of the happiest years of my life, working with a crazy bunch of people.
Joanne McAteer: Now wait a minute, I wasn't in it for four years. That means two of the happiest years of your life, and then mourning me!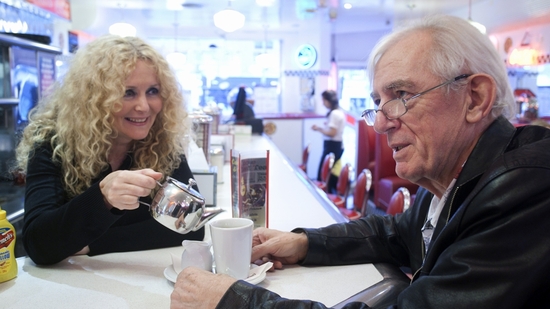 SH: Nighthawks was an American-style diner that looked like Eddie Rockets, with a Wurlitzer jukebox and movie stills on the walls. It was the kind of place you'd go to hang out.
JM: The TV audience were sat at tables and we gave them cans. We had a lot of drunk people sometimes.
SH: The noise of chatter going on in the background made it very real, and the fact that we never addressed camera. It was so real that in the middle of an interview people would pull on my sleeve and ask 'Where's the jacks?' The viewer felt like they were eavesdropping.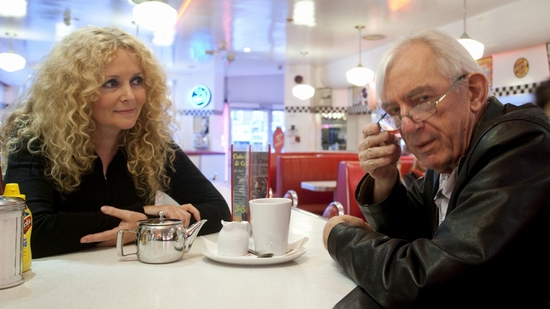 JM: Three nights a week live we did it. It's crazy when you think of it.
SH: Not only were we doing a soap opera throughout, which is an insane idea, but Joanne wound up doing interviews as well as me.
JM: As a Hungarian.
SH: As a Hungarian who doesn't know who Finbar Furey is!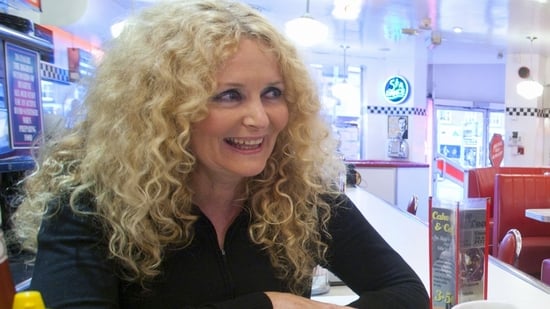 JM: We used to get caught swearing when we'd go to a video tape and our microphones were still on. Some shows were really brilliant but because it was live we had some bad nights.
SH: That's the beauty of it. I looked at maybe 100 episodes putting this compilation together and they're all uneven. But overall the general impression was this was exciting and novel.
JM: In the soap opera you kind of half-fancied me but then my boyfriend Boris (Stanley Townsend) came.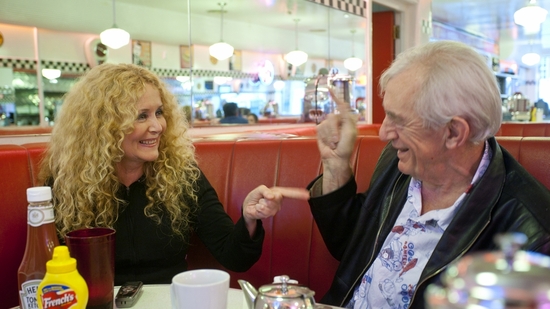 SH: I was infatuated with her but at the last minute she always closed the door on me. Then this brute Boris arrived.
JM: Shay was trying to shoot Boris and I stood in the way and he shot me instead. I was lying in hospital and then I flat-lined at the end of the first run. I came back as my evil sister Ludmilla, who was such a bitch to Shay. She was into S&M.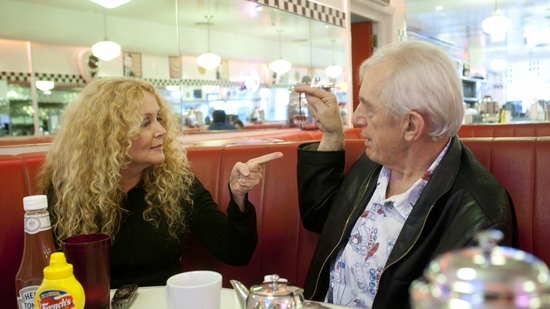 SH: I found myself tied to a pipe in the basement.
JM: We got away with a lot of stuff. It was quite subversive.
SH: Boris was threatening to throw himself off the car park in RTÉ because he was upset over Tanya. Daniel O'Donnell was in doing some other show so I asked him 'Would you do a bit of soap opera for us? Boris is going to try and throw himself off the building, would you try and talk him down? Just ad lib away.' He said 'Fair enough'. So Daniel says: 'Ach Boris, don't jump.'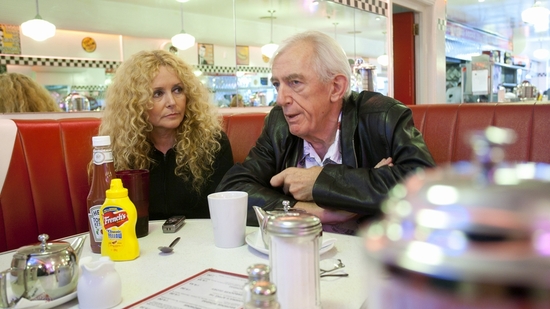 JM: We had Terry Wogan involved in the soap another time.
SH: And we had [the actor] Tom Berenger in a taxi. Graham Norton was on the show once with a dish cloth on his head as Mother Teresa. I was first in the office the next morning and I had the Knights of Columbanus ringing in saying it was disgraceful.
JM: I'd love to do a soap now where Ludmilla marries Shay for all his money and keeps him tied up. Lots of S&M stuff. What do you think?
SH: I love it. We could call it 'Fifty Grades of Shay'.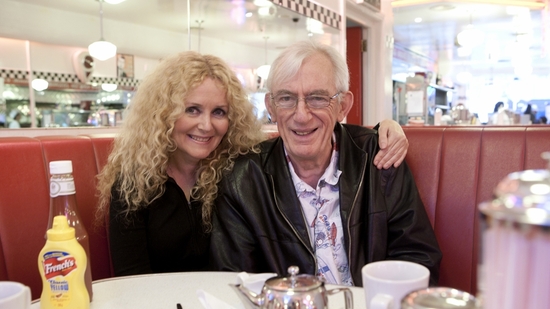 Watch a selection of the the best comedy, music, soap opera and interviews from the show on 'Nighthawks Rehashed', RTÉ Two, Thursday 27 December, 10.10pm.

You can see a 1989 episode of 'Nighthawks' - featuring John Cleese, Ardal O'Hanlon, Barry Murphy and Kevin Gildea - on TV50 Classics at www.rte.ie/player/show/10038733/