Uncovering a dark past together
Today (Wednesday 26 September) The Mary Raftery Journalism Fund is launched in memory of the campaigning journalist, who died in January 2012. It will award bursaries to encourage and support investigative reporting in the Irish media, to follow on from the pioneering work of Mary Raftery, such as the RTÉ programmes 'States of Fear' and 'Cardinal Secrets', which uncovered institutional and clerical abuse. Such programmes made a major contribution to the State's public acknowledgement of institutional abuses of the past and the establishment of the Commission to Inquire into Child Abuse. Sheila Ahern, one of the judges on The Mary Raftery Journalism Fund, remembers a work colleague of 24 years who became a dear friend.
"A very basic sense of what's right and what's wrong would have gone through all aspects of Mary's life. It didn't matter whether you were a millionaire or a pauper, if something wasn't fair or just, that was the bottom line. She would never rant that something was awful, just find a way of dealing with the issues; find what angles to approach it from. She wasn't a campaigner in that sense. It wasn't a case of 'I'm going to right all the wrongs' but it would be 'I'm going to shine the biggest spotlight I can get on the wrongs.'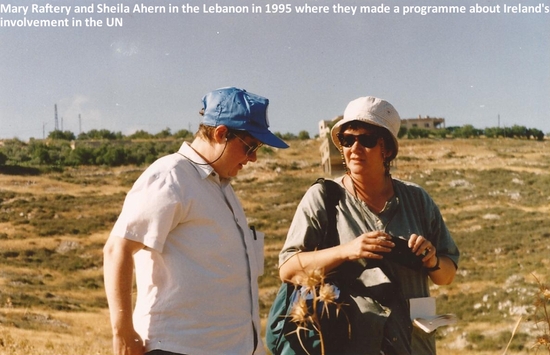 "Mary had started as a producer in RTÉ three years before I joined in 1987 as a production assistant. She was in Current Affairs and I'd started in Features. Then I moved over to 'Today Tonight' and we started working together. We worked on a documentary series called 'Wednesday Report' that came out of the current affairs department. Then she moved over to Features and took over as series producer on 'Check Up' for several years, which she absolutely loved.

"'Check Up' changed so that at the centre of all the programmes were people's stories. Whether it was about motor neurone disease or childbirth it was the patients at the centre of it, describing their experience of the health system first-hand. The consultants and experts were there to back up the stories with science. Mary would frequently refer back to 'Check Up' as a model of a good programme and good public service, [telling] important stories about real people's lives.

"I've never worked with anybody who had such absolute attention to detail about everything, who was as meticulous and careful with material. In the early days people would ask me 'Does she not drive you mad?' because I would come in with a pile of stuff done and she'd say 'That's great, but did you ring such-n-such or did you check this, did you do that?' It never ended; even up to transmission we would be double-checking, triple-checking things. Nothing ever went wrong. We never had any serious legal difficulties, which was a miracle when you consider the type of material that she was dealing with.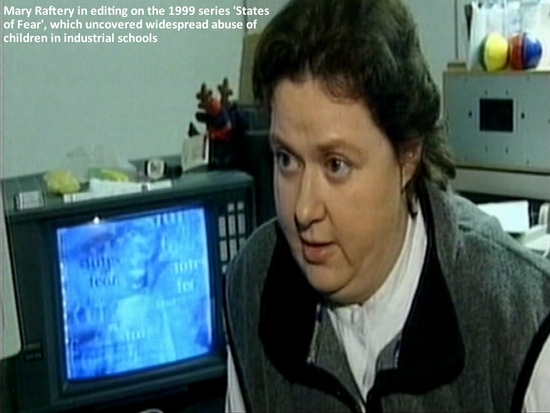 "People talk about the team behind 'States of Fear'; there was no team. There were no resources, we had little or no budget, there was no reporter; it was just Mary and myself. We alternated doing the interviews, and we had a camera crew when we were out on the road but other than that there was no team and there was no budget.

"We'd be down in Cork doing really difficult interviews with people. One would be taking notes while the other was chatting. We nearly always travelled together, and you needed that long drive home afterwards. It was so important to have that debrief, to go 'Oh my God, what have we just heard? What have we just been through?' And we'd been through it together which I think really helped.

"There had been a couple of programmes like 'Dear Daughter', Louis Lentin's documentary, and 'Would You Believe' that had highlighted individual stories, but nobody had pulled it together and looked at it as a system.

"About two weeks before the transmission of the first 'States of Fear' programme, while we were still editing programmes two and three, I saw the RTÉ Guide and the billings had us down for 11.10 at night. The audience don't take programmes that go out at that time of night seriously.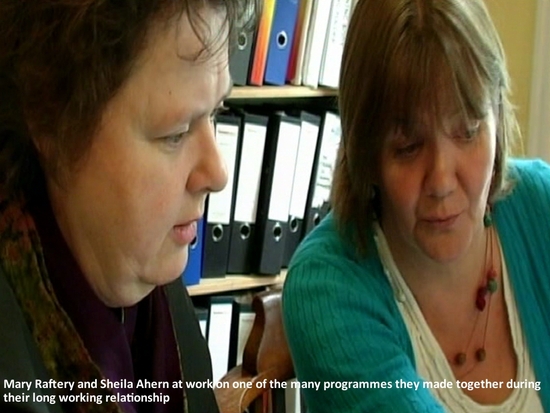 "I'd been working on it for nine months but Mary had spent a year prior to that doing all the initial research interviews. I thought, all these people have given us parts of their lives and it's going to go out into television wilderness. We had put our hearts and souls into this as well.

"Mary saw red. There was all sorts of toing and froing and they said 'No, no it's going out at 11.10pm' and Mary said 'No, it's not' and if it came to it we were just walking and taking the tapes with us. Only Programme One went out at 9.30pm. Programme Two and Three went out at 10.10pm, which was the compromise. The response to the programme was enormous. The Dáil debated it the next day. Just before the third programme Bertie Ahern came out and apologised.
"It's thirteen years since 'States of Fear' and we would still be in contact with people. Mary was so careful with individuals' stories, how the material was used and how we would leave those people afterwards because it's not our pain, not our lives, it's theirs. That was so important; that we knew people were happy with the outcome.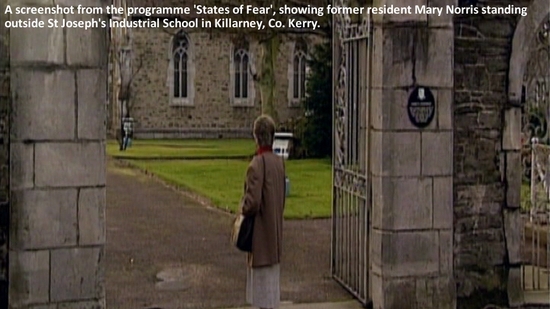 "Mary talked to the people who contributed to the programme at all stages of production, checking things with them. They were part of the programme, they were consulted, they had an input into it. Most of the time we would have shown programmes to people before transmission, which I know so many producers would say 'Are you mad? What if they didn't like it?' I think because of that approach people would have trusted her completely and never felt manipulated. Our objective was that nobody would be in any way hurt or damaged by participating but that they would be empowered. As years went on, I think that stood to her.

"It was like we were all in it together, the interviewees and us; we just had different roles to play. They were as important as the producer of it. They felt part of it. It wasn't that Mary was their saviour, they were their own saviours. At her funeral there were so many people there who had been part of programmes. It was amazing. It was a real tribute to her to see so many there.

"Last year when we did 'Behind the Walls' (TV series about the history of psychiatric care in Ireland), there was a group of women from Waterford who were absolutely fantastic. Mary and I had met them two years before and did interviews with them. They came up to Dublin to see the programme before transmission. One woman who was then living in Canada was on Skype with the computer facing the TV, so it was like she was sitting in the group with us. It's just a mark of respect to those who have given so much by going on television to talk about such difficult parts of their lives.

"We ended up becoming very close personal friends and going on holidays together, which was great craic. Mary was great fun and very enjoyable to be with. We had a great trip to Canada about five years ago. I brought my eldest son and she had (her son) Ben with her and we ended up going on a road trip in the Rockies. She had been invited to speak at a conference about 'States of Fear'. There were all these industrial schools around Canada that had been run by Irish religious orders. They had the same names, the same uniforms. They were looking to Ireland and the way it had dealt with it with the Commission to Inquire into Child Abuse. It was wonderful to see her standing in that international arena. I was so proud.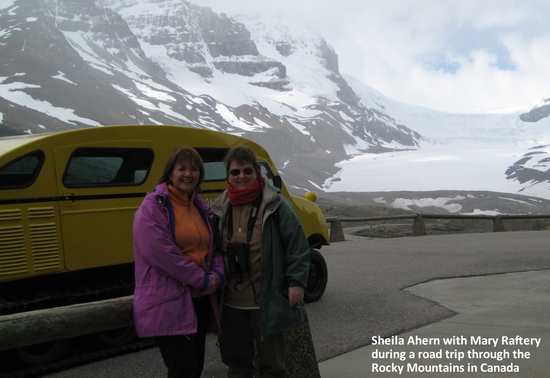 "She was very sick for the last few months of 'Behind the Walls'. We were due to film in June 2010 when she was diagnosed with cancer and had surgery. [She faced it] with the same kind of clarity – 'Okay, we've got a problem; we just have to work out the best way of dealing with it.' She would ask doctors everything and want to know everything and make decisions based on fact. Her main concern was her son, Ben, and her husband, David.


"It is unbearably awful to think that somebody dies at 54 with so much more to do. We were looking at ways to celebrate her life and this (The Mary Raftery Journalism Fund) came along from The One Foundation and it's just fantastic.


"I'm completely lost without her. I'm working on something and I'd love to be able to pick up the phone and say 'Mary, what should I do? Should I ring their solicitor first or ring them first?' She always had the right answer."


Sheila Ahern spoke to Jan Battles

Watch a Jacob's Award-winning edition of 'Today Tonight' produced by Mary Raftery, investigating the collapse of Merchant Banking Ltd., which resulted in 600 depositors losing their savings in 1982.