Lentin reflections
Producer/director Louis Lentin's contribution to television drama was acknowledged with a Jacobs' Irish Critics' Award, his music programmes included opera and symphony concerts, while his documentaries, like 1996's 'Dear Daughter', exposed Ireland's shameful past. The former RTÉ Head of Drama (78), now writing his autobiography, looks back on a long and distinguished career.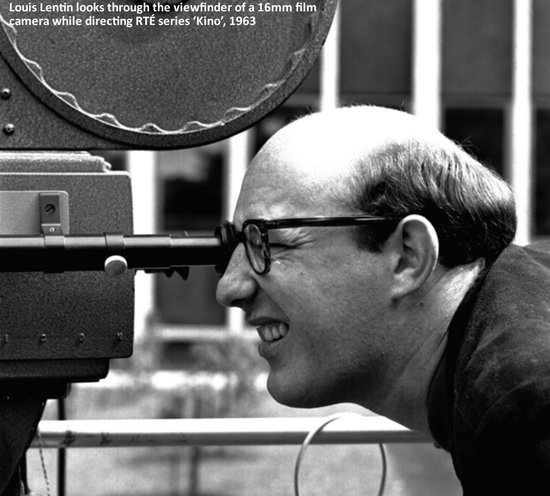 "I'd been invited into RTÉ by Hilton Edwards (then RTÉ Head of Drama) to join an autonomous television drama department but the powers-that-be decided I needed some training first, so I became a floor manager. I was the floor manager on the very first Mass that went out from Studio Three on the opening night, which Archbishop John [Charles] McQuaid [celebrated]. It was quite an event to do. I thought this was rather strange seeing that the director of it, Chloe Gibson, was a convert to Catholicism and I'm Jewish.

"There were many programmes one handled as a floor manager and then I moved into directing the news, which was extremely good training. It was in the old Studio Three – I don't think there's a vestige of it remaining – and you directed and cut the news yourself with film and VT (video tape) flying in at you. It really taught you how to react. Anything could happen.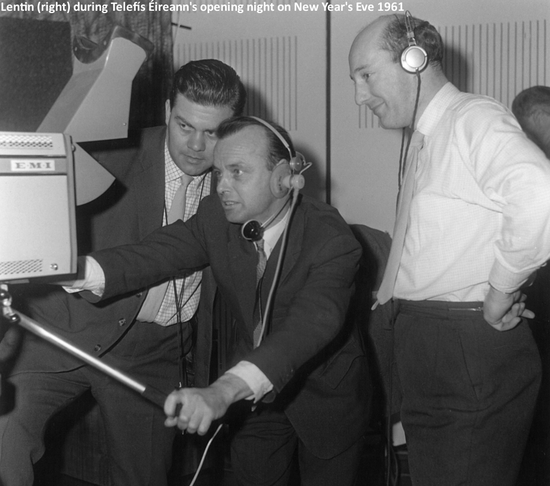 "'Isles of Aran' (RTÉ One, Tuesday 23 October, 11.15pm) was the first documentary I did, a long time ago (1963). I'd never been to the Aran Islands and thought wouldn't it be interesting to do a programme on my first impressions. I went out totally inexperienced. In those days you were allotted a certain amount of film per week – about 1,500 feet. We saved up all our film allotment and went out and tried to come back with a story.

"A script had been promised to me by an Aran islander who worked in RTÉ but no script appeared. We took the boat across to the Aran Islands, shooting everything in sight. We did the three islands within a week, which was far too fast, and eventually a shape to the film became obvious to me.

"We had to get home because the film camera we were using was required for sports programmes on the Sunday. I wanted to go back and spend another week there to finish it but we weren't allowed, so [the programme] going out is a travelogue. I learned the hard way to know what you wanted to do when you went out. None of this nonsense of we'll shoot everything and then decide how we want to put it together. The more one went on the more one learned to spend thinking time on your programme before you did it, whatever it was.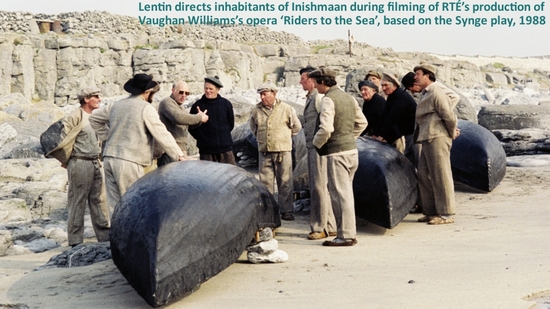 "Then I moved onto drama. In those days you directed and produced yourself. It gave you that extra freedom. You related directly to the Head of Drama, who was, for a long time, Chloe Gibson. They were usually three-act plays, mostly stage plays put on screen. An act at a time was shot as live. You did two days in the studio for a sixty-minute play, three days for a ninety-minute. Halfway down the second day on a sixty-minute your two acts had been rehearsed and then you started to record them after tea. There was very little opportunity to edit in the early days. That became possible as time went on and made a hell of a difference.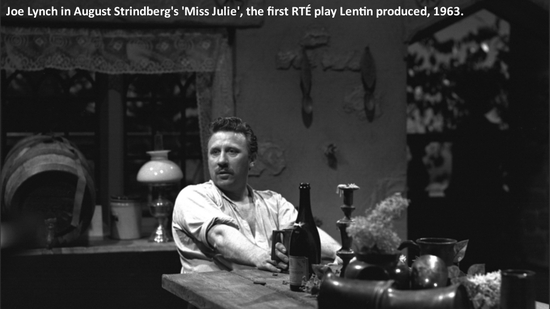 "The first play I did was 'Miss Julie' by Strindberg; then I did 'The King of Friday's Men', by M J Molloy, which is a great, big Abbey play. In later years I did a lot of classics like 'Uncle Vanya', and 'King of the Castle' by Eugene McCabe. We did one called 'One for the Grave' by Louis MacNeice, very much a stage play. We needed audience participation for that one – people to come in and sing a song. We handed out the lyrics and did a quick rehearsal with them and that was recorded as live.

"Editing became more sophisticated. Nowhere near like what it is now but much easier. There were times when video tape was edited with a razor blade on an old cutting block. Some of the video editors were doing incredibly sophisticated work using very crude tools.

"If a television director now was to look at it they'd say 'My God, could they do that in those days?'. It wasn't sophisticated by any means, there wasn't smooth mixing of sound from scene to scene as you can do now but it was sincere.

"Then we were ousted from the studio. We had five days on location with bloody great big cameras those days and then you came back and edited. When we did 'Insurrection' for example in '65/'66, I had two days in the studio each week and then Michael Garvey shot pieces on film and I shot VT. We were given a lot of equipment. The importance of the programme was realised from the beginning. Gunnar Rugheimer, who was controller at the time, was incredibly cooperative.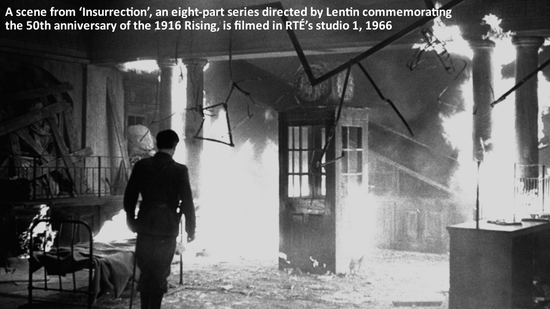 "To a great extent, directors and producers didn't care about audience ratings. The choice of play was not dominated by that. Alright, so we were dependent on an awful lot of stage plays but they were liberally sprinkled with new plays for television as well. We were trying to move into social drama.

"When I became Head of Drama in '78 I tried to get as many plays dealing with the man next door shown. We managed to get out two consecutive seasons of 16 plays; some bought in, some repeats but the majority of them productions done there and then. That was called 'Thursday Play Date' and then we ran 'The Sunday Series'.

"When I left RTÉ in 1989 I started up my own company, Crescendo Concepts, to make documentaries. 'Dear Daughter' is the one that stands out because of its subject matter and because it broke the industrial school abuse story. It took a colossal amount of guts for Christine Buckley to go on screen and tell her story, and the same applies to all the other women who joined her in that film. As we were making the film we knew we had something that was going to stir things up. To what extent, we didn't know, but it was amazing what effect it had. I think it was the catalyst for anything that came after that, like 'States of Fear'.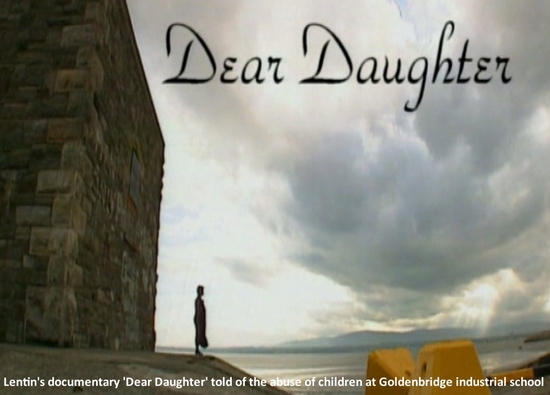 "Another one I liked was 'No More Blooms', which was about the attitude of the Irish government to the Jews during and preceding the Second World War when it denied entrance to an awful lot of people. There was no humanity involved in the decisions they took. The total entry was about 60 people.


"RTÉ drama has just faded into nothing. Apart from 'Fair City' there is very little. I dislike intensely what I see now; not only on RTÉ but on BBC and the other English channels. Usually the storyline doesn't have themes, there's far too much violence and the subjects are dealt with in such a sensationalised fashion. It's all gloss. There are exceptions – there was a wonderful series by Lenny Abrahamson a few years ago called 'Prosperity'. That was compelling viewing."


Louis Lentin was in conversation with Jan Battles.