Eurovision: Behind the scenes in Baku
Keith Mills is arguably Ireland's biggest Eurovision fan. Webmaster of 'All Kinds of Everything', an Irish site devoted to all things Eurovision, he is part of the hard-core contingent that travels each year to Europe's biggest television production. Here he shares his encyclopaedic knowledge from behind the scenes in Azerbaijan.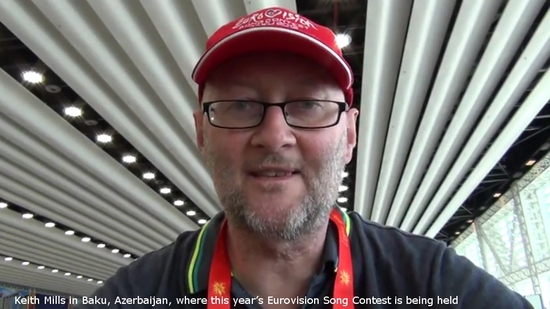 While 1968 may be remembered by most people for the unrest in Paris or the start of the troubles in Northern Ireland, for me it will always mark a highlight of youth; the year my parents first allowed me to stay up to watch the Eurovision Song Contest. As a reward for keeping a tidy bedroom, I was going to watch Eurovision live and to see Cliff Richard win.
'Congratulations' was already a big hit and Cliff was the biggest star that had entered the competition. However, upsets are all too frequent at Eurovision and Cliff lost out to a pop ditty from Spain called 'La La La'.
Little did I think, back in 1968, that forty four years later I would be sitting in a giant Press Centre on the banks of the Caspian sea, in Baku, as Eurovision moved to Azerbaijan, a country that didn't even exist for most of that time.
My love for the contest has survived for over forty years. As a Eurovision fan, Christmas, New Year and St. Patrick's Day are minor events on the calendar. My year is marked by the key events in the competition schedule; the selection of each country's song, the draw for the running order and finally 'Eurovision fortnight', the two weeks of rehearsals, press conferences and semi-finals that lead up to the final Saturday night.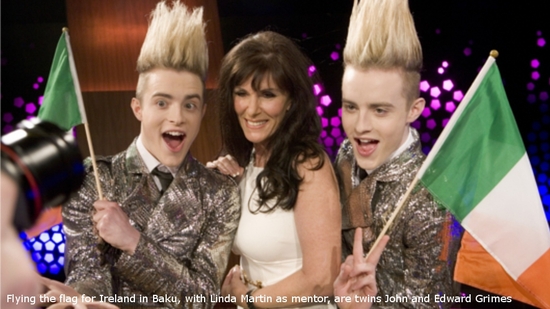 For the last nine years I have turned my love of the contest into a hobby of hosting an Irish Eurovision website, 'All Kinds Of Everything' and reporting on the events leading up to each contest. The one thing that following the contest for so long gives you is an idea of what it takes to do well.
Ireland did very well in the past because we were one of three countries (along with Malta and the UK) that could sing in English. However since 1999, countries can perform in any language they like, and Ireland and the UK have never been close to victory since then.
The introduction of countries from Eastern Europe in the last twenty years has also changed the direction of the show, with neighbourly voting (which has always been a feature at Eurovision) becoming more apparent.
However the main difference from the Eurovision I grew up with is the advent of public voting, introduced in 1997, the last year Ireland hosted the contest. This has led to all kinds of unexpected results; suddenly the Balkan countries and the former USSR states became power blocks due to their ability to vote for their neighbours. Countries that had had decades of emigration, like Greece and Turkey, and could tap into their diaspora, usually could be relied on to finish in the Top 10, no matter how poor the song.
Also as viewers only vote at the end of the show, songs that were late in the running order were doing a lot better, as they were fresher in the minds of those that voted by phone and text. There's the infamous "curse of number two". Ever since the contest began in 1956, no song performed second in the running order has won, or come close to winning. Is it just coincidence or is it a case of people remembering the later songs and the show opener?

Because Eurovision has become the biggest non-sporting betting market of the year, I often get asked for tips. This year, as many others, my advice would be to look for your winner in the last ten songs in the running order and find something with a memorable performance. It could be a stage gimmick, a familiar sound, an exceptional performer, but it must have some key selling point that makes the song memorable and stand out.
Without knowing the draw for the final it's difficult to call a winner, but history suggests that it's a four-horse race. This year Russia has entered a group of six grannies, who have managed to hoover up a lot of pre-contest publicity, including having international television channels visit their home village in the Urals. With neighbourly votes guaranteed and the likelihood of strong televotes for such a memorable act, this should be Top 5.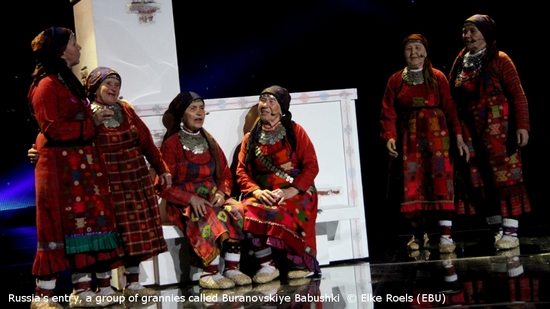 Italy returned to the contest last year, after a fourteen-year gap, and this year send Nina Zilli, their answer to Amy Winehouse. Italy has yet to tap into its huge diaspora, but juries tend to like songs in Italian and, with a very contemporary retro sound, this could do well.
The hot favourite is the Swedish entry, a song that drags you back to Ibiza in the 1990s. It's a fan favourite, which is often a kiss of death, but the money placed on it shows that people are voting with their wallets.
Serbia has a tried and trusted singer and formula with a track record in the contest and large Balkan support. Despite opening the second semi-final, it will qualify and with a good draw in the final we could be back to Belgrade in 2013.
If you want a good outside bet, then look to Romania. They have come close to winning before, have a large diaspora and friendly neighbours and their song is instant and catchy. When this qualifies (which is virtually certain) and if it gets drawn in the last five positions in the final, then this should be a serious challenger.
As for Ireland's chances, performing last in the semi-final means that Jedward have one foot in the final. Their familiarity to viewers after last year should also help. The big question is where they perform in the final. Anywhere in the first five and it will be a struggle. A draw in the last five and Eurovision could be coming home.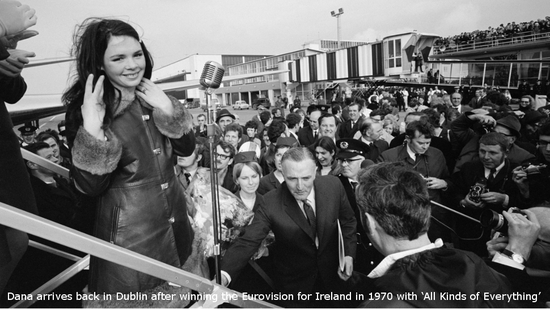 This is a contest that has brought Ireland and me so many happy memories. My highlights are Dana's famous victory in 1970, where I first discovered what it was to cry with happiness. Then a year later, for the first time ever, it seemed that Dublin and Ireland were at the heart of Europe when we hosted Eurovision for the first time. I remember how RTÉ borrowed the equipment to do a live outside broadcast in colour, despite the fact that few Irish homes had colour televisions. That horse-drawn carriage going through Stephen's Green is still an iconic moment in Irish television.
Later would come Johnny Logan's two victories and Ireland's three in a row from 1992 to 1994. These are now distant memories to many, but thanks to YouTube you can now watch even the most obscure Eurovision performance.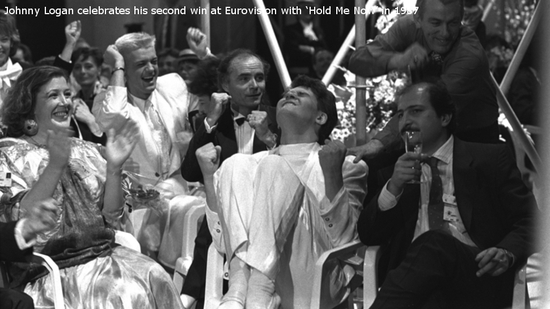 As I talk to the next generation of Eurovision fans and people working on the contest from Azerbaijan (a country that only entered the contest for the first time in 2008), I feel like an elder citizen of Eurovision land but the enthusiasm and freshness that they bring to the contest means that it is being constantly renewed and there's no likelihood of the contest coming to an end, despite the often ill-informed criticism of the event. Eurovision remains the show that many love to criticise but everyone seems to watch.
See Keith's predictions about which countries will make it out of Ireland's semi-final on the All Kinds Of Everything YouTube channel here: http://www.youtube.com/watch?v=1NADQclta2o&feature=relmfu
For all the latest from Eurovision 2012 in Baku, go to All Kinds of Everything to see daily video reports and read blogs from behind the scenes, at rehearsals and press conferences.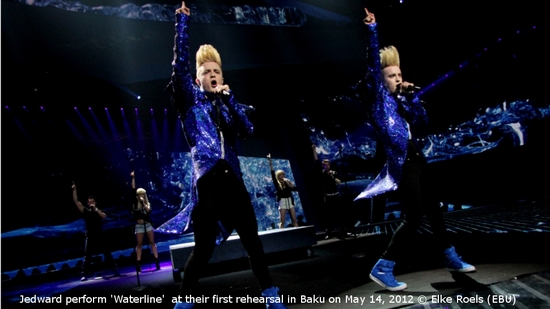 Ireland performs in the first Eurovision Semi-Final on Tuesday. The acts qualifying from this and Thursday's second semi, will perform in the final on Saturday. Watch Jedward's first rehearsal of 'Waterline' in Baku on May 14, 2012 here http://www.youtube.com/watch?v=U4XlI_OveXQ&feature=plcp