Putting 'em under pressure
With Euro 2012 kicking off today, TV50 is taking a look back at the glory days of Irish football. Jan Battles asks two of Ireland's footballing heroes about their personal highlights and gets them to predict how far Ireland will get in Poland and Ukraine.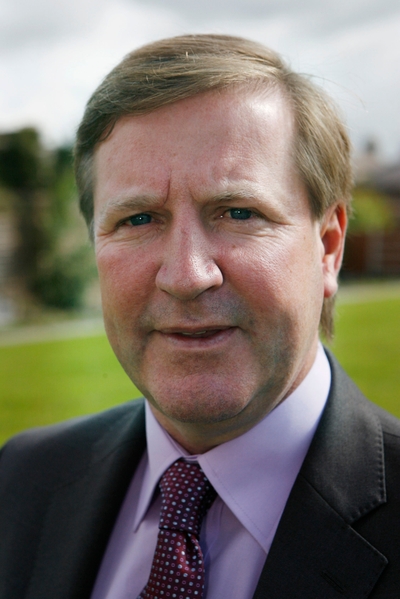 RONNIE WHELAN, REPUBLIC OF IRELAND PLAYER, 1981-1995
JB: Who's your footballing hero?
RW: My footballing hero would have been George Best. Growing up in Dublin, him playing for Man Utd, he was the one I always wanted to be. He had skill, passion, control. He scored; he had the whole lot.
JB: On or off the pitch, what's your favourite Irish football-related moment?
RW: It's '88, obviously, when I scored against Russia. It's difficult to put into words when you're on the pitch and you know you still have a game to play. It's like, now you're sort of realising what it meant to people. People still remember it from 24 years ago and still talk about it. It was a great experience to be out there in '88 but then to score a goal that people still remember, that's why it's my personal best. When it was the 20-year anniversary, me, Jack and John Aldridge did a dinner in town in Dublin and people are still buying you drink on the back of 1988.
http://www.youtube.com/watch?v=6IbL4S5ODcY
JB: How far do you think we'll go in Euro 2012? What are the team's biggest strengths and weaknesses?
RW: It's difficult to say but I find the closer it's getting the more I'm believing we have a chance of getting out of the group. I said at the start I felt we could get something from Croatia and Italy. It's a very hard group but we have got a chance. There's all these problems in Italian football at the moment and the Croatians are not the [team] they were three or four years ago. You've always got chances against both of them and we do not concede goals that often, which always gives you a great chance that you can get something out of a game.
Their strength is that as a team they're very good collectively, they're all together. The downside is we don't create a lot of easy chances, but as a team we're very difficult to beat. We're strong defensively and always make it difficult for the other team. They are a team, more than a load of individuals out there.
JB: What is your strongest memory of Euro '88/Italia '90/ USA '94?
RW: I was involved all the way in '90 to qualify for the World Cup but then only got half an hour on the pitch. Same again in America, so all my good memories are '88 - the likes of Ray scoring against the English in the first game, when people didn't give us any chance of winning. The one that you do remember the most is that header from Wim Kieft, curling into the bottom of the corner, to knock us out when we played Holland. That sticks in my mind a lot. You still see the linesman's flag going up and then he puts it down again and the header comes in and spins in off the ground into the net. Those sort of memories remain with me.
JB: What was the maddest thing you did/saw during those golden years?
RW: The maddest thing I saw was Tony Galvin (his Republic of Ireland teammate) thinking he was a bat after we beat England. He was running along the corridor with a black sheet over his head singing 'I'm a bat, I'm a bat'! It was the maddest thing I've ever seen in my life! I think the alcohol and the pressure of the game against England had got to him in the end.
JB: Will we ever see those days again?
RW: We didn't think we'd see this one. A lot of the media people felt that because we were slipping down the rankings year after year, you were always getting harder groups. I remember Mark Lawrenson saying that maybe in our lifetime we might not qualify for another major tournament, but we're here now. So there's no reason why we can't go on now and be stronger. The likes of Robbie Keane and Duffer, Richard Dunne and Shay, this may be their last big tournament, and then you're looking to younger players coming through to kick us on into another era. They'll get a taste for this, a lot of the younger ones in the squad, which is what happened to us in '88, and they'll want it again and again. You want to come back for more because it is magnificent playing in these major tournaments.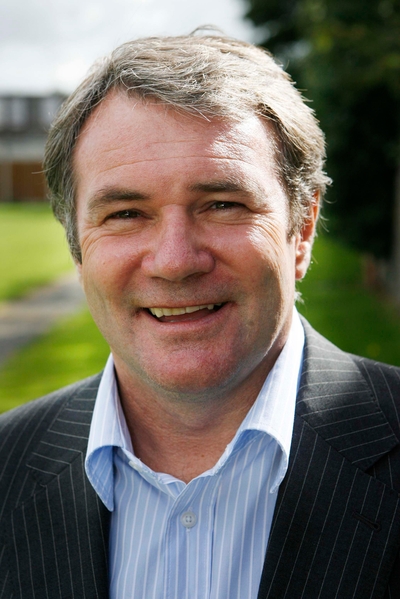 RAY HOUGHTON, REPUBLIC OF IRELAND PLAYER 1986-1997

JB: Who's your footballing hero?

RH: My footballing hero was Kenny Dalglish. I grew up a Celtic fan in Glasgow and he was my player I looked out for. It was his footballing brain, the positions he took up. He was not only a goal creator, he scored goals as well. He had a fantastic all-round way of playing the game.

JB: On or off the pitch, what's your favourite Irish football-related moment?

RH: I must admit I got a great buzz out of Jason McAteer's goal against Holland when we qualified for the 2002 World Cup. I was at the game at Lansdowne Road. I'd finished playing at that stage. I was commentating, watching the match.

JB: How far do you think we'll go in Euro 2012? What are the team's biggest strengths and weaknesses?

RH: I think if we get out of the group it will be a fantastic achievement. We'll have done well. Then it's heads or tails whatever happens after that. I think the chances of getting out of the group are increasing. We're unbeaten in the last 15. Italy will either be brilliant or rubbish but they'll be nowhere in between. If they let the allegations of match-fixing affect them then our chances have improved.

Our strength is the attitude, the camaraderie. We have 23 players who are all working hard and fighting for each other. Our weakness would be that we don't score enough goals. I think that could be our undoing. We don't create enough chances. We're not going to win games three and four-nil. We're a team that might nick it one-nil or we draw one-one. We don't create or score enough goals.

JB: What is your strongest memory of Euro '88/Italia '90/ USA '94?

RH: What Ireland as a nation never really got credit for is that the first time ever that they got into the World Cup, in 1990, they reached the last eight. For a nation of its size, it punched well above its weight. And I don't think that group ever got the recognition for it. The fact that they got to the last eight was a fantastic achievement which people don't really talk about. They talk about 1988 because we beat England and 1994 because we beat Italy, but because we didn't win a game as such – we drew all our games apart from the Italian game which we lost – but the fact still remains that our first ever time at the World Cup we reached the last eight, which I think is a fantastic achievement.

JB: What was the maddest thing you did/saw during those golden years?

RH: One of the funniest things was when Andy Townsend dyed his hair blond in 1994. It was hilarious. A few of the lads were going to copy him, then once they saw him coming out I think everyone backed off. That was fun. Andy was the joker of the pack. Andy and Tony Cascarino were always the ones who would try to do something a bit funny or edgy, always looking to be the bright sparks. He thought doing it would kick-start everyone doing it, but no one else did it apart from him, so it backfired!

JB: Will we ever see those days again?

RH: I think we will and I think they're not too far away to be honest. When I've been on the plane with the lads coming back from matches, in my capacity with RTÉ, I've seen the camaraderie. You can see they're happy in each other's company and I think that goes a long way. That was certainly the spirit that we had for those years. If that can continue and grow, where some younger players can come in and learn from the others, then hopefully will have some special moments again.

Relive some of those football highlights from the Jack Charlton era in this episode of 'Green is the Colour' on the RTÉ Player here