Wild at heart
The bi-lingual series 'Amuigh Faoin Spéir' (Out Under the Sky) produced and directed by Éamon de Buitléar (1930-2013), which ran for ten years from 1963, brought Ireland's wildlife into sitting-rooms around the country for the very first time. In recognition of his work for the environment, de Buitléar was nominated to the Seanad in 1987 as a non-party Independent Senator, and served as a member of the Central Fisheries Board for five years, up to 2010. When he spoke to Jan Battles for TV50, Éamon de Buitléar was still campaigning on environmental issues and directing a film about Atlantic salmon.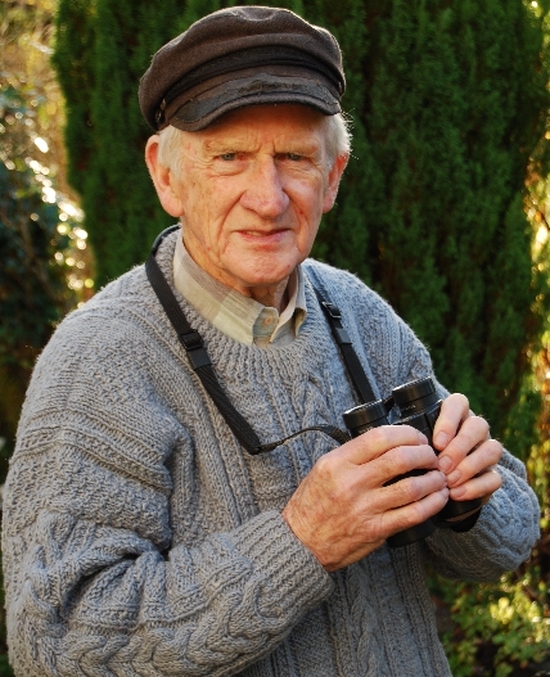 "The first biologist I had any close connection with was J.R. Harris, who wrote that classic book 'An Angler's Entomology'. He was my first boss in Garnett & Keegan, a fishing tackle shop in Parliament Street, in Dublin. That was my very first job.

"I was interested in wildlife having grown up on the River Dargle in Co. Wicklow, just outside Bray. Our house looked straight out onto a salmon pool and a weir. The river has influenced my whole life. I could make rods, I could make flies, I knew about fishing. To have a biologist as your boss, in an establishment such as that, was unusual. It influenced me very much.

"One of the most extraordinary things about the 'Amuigh Faoin Spéir' programmes was the drawings by Gerrit van Gelderen. Gerrit was a friend of mine, who was a wildlife illustrator and a naturalist from Holland. When the series began in 1963 it was completely in studio. I used to borrow animals and birds and bring them into studio.

"The very first programme was to be about swans. Gerrit lived on the Liffey, on Conyngham Road near the Phoenix Park, and he went out in the middle of the night and captured a swan and brought it into RTÉ. You couldn't do that nowadays, of course, because it would be quite illegal. We had the prop men build an enclosure to put the swan into.

"The show was broadcast live from the studio. I had a script and as I was talking about the animals Gerrit would stand hidden behind a large, white paper screen and draw them. For example, if I were describing a particular bird such as a swan, suddenly as if out of nowhere, a very large letter S would begin to appear on the full TV screen as Gerrit began sketching from behind the screen. The S would quickly develop into a beautiful finished drawing of a swan. Nothing like this had ever appeared before on Irish TV; it was pure magic!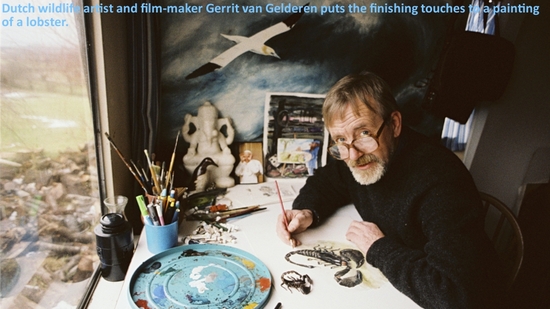 "It was only by degrees that we got film into the programme. We had never filmed for television before so we knew nothing about it. Gerrit had a Bolex camera in a pawn shop. When we got our first contract he was able to take out the camera.

"There were objections in the newsroom to these outsiders going to shoot film. We said to one of the most vocal newsmen that we were doing something on city wildlife and we wanted some shots of house sparrows. The last I heard of that newsman and his escapades into wildlife filming was that he was crawling around under the seats in St. Stephen's Green, throwing crumbs at the sparrows that kept flying away. He didn't succeed in getting any shots, so we were left alone after that. Then I got a camera and I started to film as well.

"Neither of us had any training. Filming wildlife is very difficult and you have to know your animals. The equipment that is available to wildlife filmmakers now is only fantastic. They can attach tiny cameras to an eagle or put them down into a burrow. We didn't have that kind of thing at all.

"We had to be terribly careful not to disturb the animals. At that time, you could go into the mountains, leave your car with your equipment anywhere, and it wouldn't be touched. You wouldn't see anyone in the mountains. Now there are walkers all over the place, so it's more difficult to get places that are not disturbed.

"If you got up at five o'clock on a summer's morning to record wildlife sound, there were no helicopters flying around, there were no power saws making noise, there was no traffic, because nobody drove around at five o'clock in the morning in those days.

"It was really exciting because it was all so new. We were independent filmmakers when there were hardly any independent filmmakers. Radharc, who were financed partly by the church, were working at that time as well. I remember one occasion when we were being presented with a budget by John Baragwanath, who gave out the money in RTÉ. We used to refer to him as Barracuda. When he handed us the budget sheet, Gerrit said: 'What do you think we eat, grass?' And he said: 'Well Radharc do it for that,' to which Gerrit replied: 'Radharc have a vow of poverty. We don't.'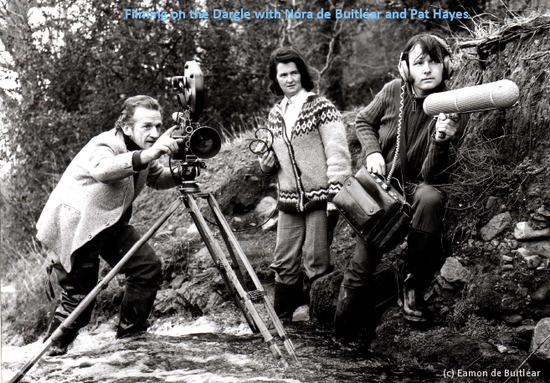 "In 1969, 'Operation Seafarer' was a survey by a British-Irish team of ornithologists of various islands around the south west, especially the Blaskets. Oscar Merne, one of the Irish biologists, asked me if I'd be interested in going. My soundman, Pat Hayes, and I arranged to meet the boat in Portmagee in Kerry. It wasn't an ideal boat, we soon found out when we went aboard, because we could hear the water in the bilges going from side to side. I don't think the crew were real seamen.

"Five of the British ornithologists were on the Tiaracht, which is a lighthouse island in the Blasket chain. We arranged to take them off as we were heading out to some of the other islands. The two boatmen decided that the day was getting too late and they dropped us off on the Blasket and promised to come back the next day to collect us, which they didn't do. We were left on the Blasket with no sign of any boat.

"Every day we'd be waving at any boat that went up the Blasket Sound. Oscar's wife had her young baby with her. Luckily enough she was feeding the baby herself. We lit a fire to attract attention but people over in Dún Chaoin thought we were just holidaymakers having a good time. There were no mobile phones back then.

"It was on the morning of the fifth day when a Shell tanker went up the sound. We were waving napkins and shouting and eventually we heard a hoot from the boat. They'd realised something was wrong and contacted the Valentia lifeboat, who came and took us off the island. The boatmen lost their licence shortly after that.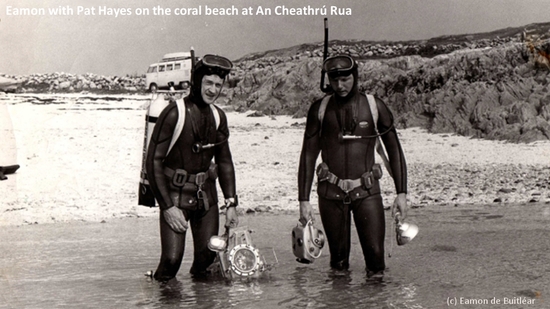 "The pressures on the environment are far greater now. The overdevelopment of areas during the building boom was just crazy. Planning permission was given out to projects that should not have been given permission.

"I'm in constant communication with Government about a project in which I have been involved with Dr. Rory Harrington and the Department of the Environment. It is called Integrated Constructed Wetlands and involves creating a series of shallow wetland areas to treat polluted water, such as farmyard effluents. A variety of specially chosen aquatic plants in the ponds support micro-organisms that process and digest all the pollutants. All the health-threatening bacteria are cleansed from the waste water resulting in a perfectly clean water course. I have had an interest in this concept for over 20 years.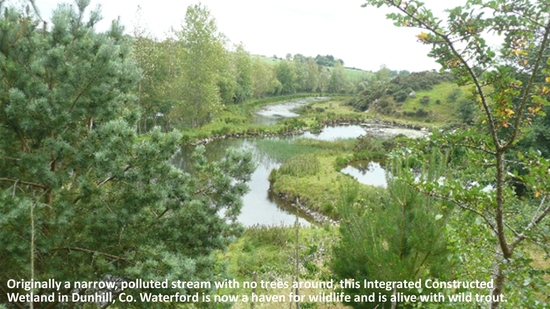 "When I look back now, one of the most satisfying things about the programme is the way in which it changed people's perception of wildlife and the environment. Even today, there isn't a week that goes by that people don't say to me something about 'Amuigh Faoin Spéir'. It's very satisfying when a young person comes up to me and says: 'I'm a zoologist today because of you.' It has happened countless times. It just amazes me it had such an effect. I think we've gone some way towards making people more conscious of the beauty of the countryside and the need to look after it."





Watch an interview with Éamon de Buitléar on the RTÉ Player here.


To find out more about Éamon de Buitléar, visit his site at www.eamondebuitlear.com