The summer of moving statues
Before becoming a novelist, Colm Tóibín was a journalist and editor, for publications including 'In Dublin', 'The Sunday Tribune' and 'Magill'. Like many other journalists, he covered the phenomenon of moving statues that swept the country in 1985, and captured the events in a book he edited, 'Seeing is Believing: Moving Statues in Ireland'. Here the author of 'The Blackwater Lightship', 'The Master' and 'Brooklyn', reflects on those reports from 1985, such as the one featured in our current Clip of the Week.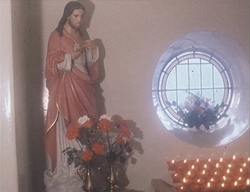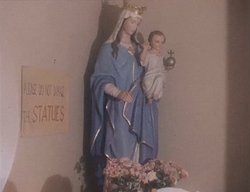 "It's much easier in a way to talk about Knock because [that involved] a remote place in a traumatised society in the 19th century, or indeed [about] Yugoslavia with Medjugorje [where] a number of forces are clashing and a Marian apparition comes to the fore.
"In the first place it could be read as pure comedy: simply if you stare long enough at anything it will move. The second thing [it showed was] that people were desperately in need of something.

"In the 80s it looked as though there were two forces at work in the country. One of them - the Dublin/Merrion Street/Fine Gael/Gemma Hussey/Ruairi Quinn/Garret FitzGerald one - completely misunderstood what was happening in Ireland, and had contempt for it and [thought] that this was some sort of backlash or a demonstration of something else. They would lose the divorce referendum in 1986, and they would have misunderstood the whole abortion debate before that.

"Anyone who had traditional beliefs suddenly found themselves under pressure, as though the oxygen they had taken for granted was not coming to them in full. I think it was the fact that secular ideas were common and that people understood that there were [others] in society, including those who were in charge of society, who really didn't have any religion.

"You're not talking about a marginalised group. You are talking about people at the very centre [numerically speaking] but who no longer felt at the centre in terms of the way opinion was being spread in society. They felt beleaguered and in the minority. Increasing secularisation and lack of belief made them feel that way. The pressure came that summer and emerged in those images of people staring at statues.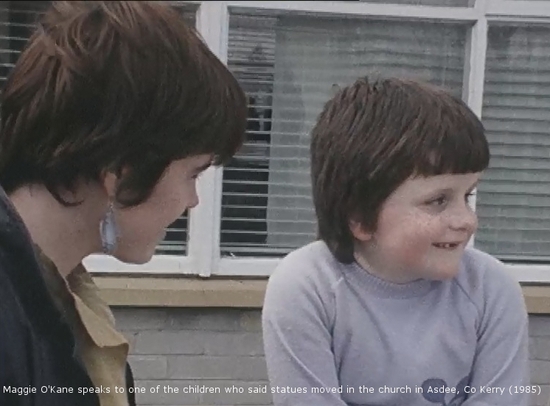 "It was a late spring-summer phenomenon; it didn't go into the winter. It was an odd thing. If you were working as a sociologist you would have to put down 10 different reasons for it and some of them would be the opposite of each other. It was the end of something, of a sort of nineteenth century Irish Catholicism, but it was the beginning of serious consumerism where people just wanted everything, not only their holidays and their supermarket trollies filled up, but they wanted God to manifest himself or herself regularly, in a place near you.

"It was an extraordinary phenomenon [that happened] in place after place, including the smallest – I mean I went and looked at grottoes in Wexford that weren't in a newspaper and every night there would be people there staring at them. People really, really wanted them to come alive.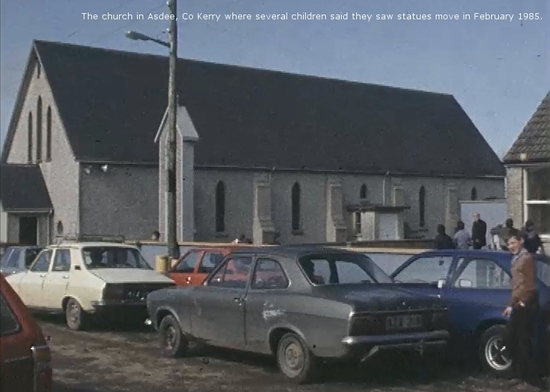 "I'm from a small town so I know that people's faith is not only very deep but it's odd. Irish Catholicism is more rooted in the figure of Mary and it allows much more for the miraculous, so I understood that.


"I went at one point to a place in Wicklow where someone had said a statue was weeping. It was funny, because I saw a radiator in the hall and asked them casually did they get the heating in recently. They said: "Oh yeah." And of course what was [happening] was the resin in the wooden statue [was] coming out in the eyes because the central heating hadn't ever been on before. The resin was coming out as red of course. I just looked at it and went off.


"I was also in Medjugorje when a group of Americans said the sun was spinning in the sky and they all started to scream. It wasn't spinning. I was there."


Colm Tóibín was in conversation with Jan Battles.


Watch our Clip of the Week about the first reported cases of moving statues in Ireland in 1985, by children in the Co Kerry village of Asdee.