TV50: What's Happening to Television?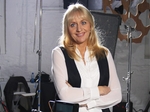 Part of RTÉ's TV50 Season, What's Happening to Television? is a one-hour documentary in which Miriam O'Callaghan embarks on a journey to examine what might lie ahead for our favourite medium.
This is a time of unprecedented change for Irish TV, unlike any other in its 50 year history. The ways in which programmes are produced, watched and paid for are being transformed. Many commentators predict that the medium as we know it might not survive, while others insist that TV is a 'supermedium', which is powerful enough to withstand any threats from upstart competitors.
In this programme, Miriam meets the people shaping the future of television. Whether behind the scenes at The Voice of Ireland, or meeting a couple who put their lives on YouTube, she learns that the box in the corner will never be the same again.
Contributors include: Hugh Linehan, On-Line Editor, The Irish Times; David McRedmond, Chief Executive, TV3; Noel Curran, DG, RTÉ; Larry Bass, Shinawil Productions; Stephen Rooke, Documentary Producer, Tile Films; James Flynn, Executive Producer, Raw, Octagon Films; Jonathan Joly & Anna Saccone, YouTube Producers; Mark Little, CEO, storyful.com