Show Me the Money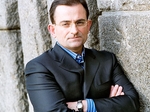 Show Me The Money is a personal finance television series.
The tough talking and forthright Eddie Hobbs is on hand to dole out financial advice and monitor progress.
Television viewers will observe how the participants cope with taking on board their new financial plan and balancing their budget. Will they curb their lifestyle and spending habits under Eddie's baleful eye? Will Eddie's advice help them reach their financial or lifestyle goals?
Through these real people and real stories Show Me The Money continues to offer the viewer common-sense financial planning. Eddie demystifies the world of financial planning with an earthy style that will be accessible to all. As negotiator, adviser, facilitator, enforcer and empathiser, Eddie tries to guide participants into financial management that will enable them to optimise their income and lifestyle choices.