Room to Improve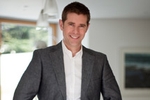 Architect Dermot Bannon is back with a brand new series of Room To Improve featuring eight challenging and innovative new design projects: from the most compact conversion to the biggest build of the series to date.
Featuring a diverse mix of renovations, rescues and new builds, the series includes the creation of an urban townhouse from a disused lockup in Dun Laoghaire; the rescue of a derelict 1940s cottage in Portmarnock on the verge of collapse; the rennovation of a 19th century schoolhouse in the Dublin mountains; 'bungalow biss' on a Wicklow farm; the conversion of a tiny Malahide semi-d for wheelchair access and the challenging extension of a huge architect-designed home in Mullingar.
As always, each build is fraught with human and financial drama: overstressed budgets, last minute changes of heart, unexpected disasters, unpredictable weather and the vagaries of an architect desperately, sometimes unsuccessfully, trying to convince his clients that he knows what's best for them.
This year, with a range of budgets and demanding clients, Dermot Bannon balances his role as designer with that of diplomat, mediator and project manager as he fights his corner with fiesty contractors and has his diplomacy skills tested by eight clients who know exactly what they want.
Quantity surveyor Patricia Power returns as Dermot's budget-wrangling project manager and financial advisor: reigning in the designer's more ambitious plans, cutting deals and adding a layer of sober fiscal practicality to the proceedings.
Subsiding walls, dodgy drains, spiralling budgets, design dilemmas, slipping schedules, necessary compromise, unnecessary delays, flights of fancy and frayed nerves - this series has it all.
Eight diverse projects - one headstrong architect. Still - there's always Room To Improve.