The Late Late Show is Ireland's most popular and prestigious television show and is the longest running chat show in the world.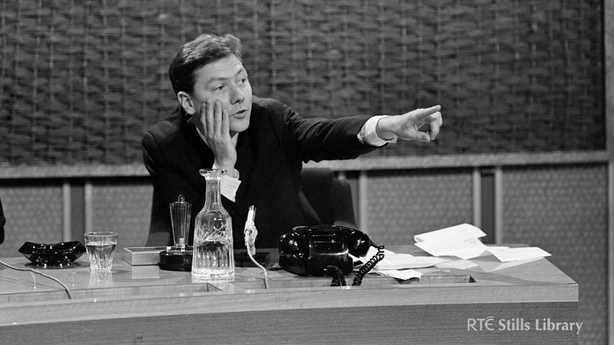 Originally conceived as a short filler programme for the summer schedule in 1962 on the then fledgling Irish broadcaster Telefís Éireann, The Late Late Show has gone on to become an Irish institution and today is still the most popular programme on television in Ireland.
The Late Late Show is a unique concept in the television world, offering a two hour live show each Friday from September to May comprising a mix of some of the biggest celebrities the world has to offer, mixed with uniquely Irish stories, people and talking points of the day.
A glance at the past guest list reads like a who's who of contemporary history: Mother Teresa of Calcutta, Oliver Reid, Elton John, U2, President Mary Robinson, Colin Farrell, Bishop Eamon Casey, Peter Sellers, Bob Geldof, Jack Charlton, President Mary McAleese, Jerry Springer, Graham Norton, Cliff Richard, Sonia O'Sullivan, Rod Stewart, Roy Keane.. the list goes on and on.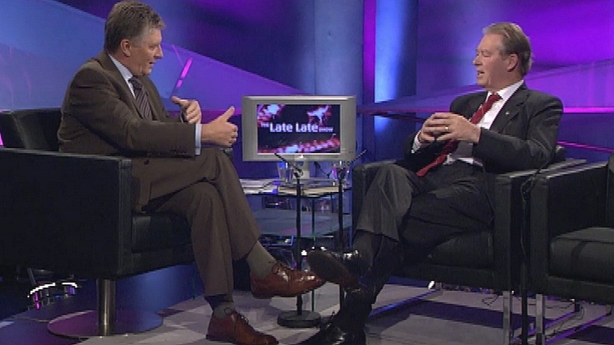 Pat Kenny became host of The Late Late Show in September 1999, taking over from Gay Byrne. Gay was the programme's first presenter in 1962, and apart from one season when Frank Hall presented the show while Gay worked with the BBC, it was a continuous run of almost 37 years.
The Late Late Show has consistently generated 'TV magic' down through the years whether it was launching careers like pop band Boyzone or capturing the mood of a nation such as The Late Late Show specials to mark September 11th or the Omagh bombing.