Eco Eye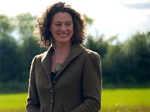 Eco Eye returns in a new harder hitting documentary series format. Duncan is joined by two new presenters,. Ecologist Anja Murray and award-winning science communicator Dr Lara Dungan to investigate Irelands major environmental issues and why they are centrally important to public health, the economy and the quality of our lives.
Ecologist Anja Murray explores what's happening to nature in Ireland, and examines our connection to it while she highlights why nature is still important to the modern world.
Dr Lara Dungan takes a look at the relationship between the environment and public health and explores the truth behind some surprising new research on how air pollution and chemicals are having a huge effect on our health and quality of life.
Duncan explores the future of agriculture, forestry, land use, water and waste in Ireland. He also unravels the confusion around the Climate talks in Paris and looks at how a pathway to low carbon could actually be good for the economy.

Episodes
Episode 1 - 'Global Community' (TX 5th Jan)
- Presented by Duncan Stewart
Today's environmental challenges seem daunting, and many fear that transitioning society away from fossil fuels may mean a return to the dark ages..
There are decisions being made by global policy makers today that will have a huge impact on all societies, all infrastructure and the way we all live in the future. The world has agreed to a framework for a very different future than the path we are on (Paris COP21). But what does this really mean for you and me?
In this episode Duncan Stewart goes on a journey to find out how the global agreements to fight climate change will affect everything we do in the future, and how we can plan for this in a way that will enhance our lives instead of hinder them.
Duncan travels to Paris to discover what the world and Ireland has really signed up to, he then travels to Denmark who are already on this green transition and discovers what modern life will be like without fossil fuels.
Episode 2 - 'Changing Nature' (TX 12th Jan)
- Presented by Anja Murray
Life on earth, and all nature has changed, evolved and adapted over changing climates and billions of years. But how is our nature that we have evolved with changing now? And how important is nature to us and our way of life?
Ecologist Anja Murray will start her journey in the Irish Atlantic with some hump backed whales and follow the interconnectedness of nature back to the mainland while discovering the changes that are occurring to nature across Ireland and the planet. Throughout the episode she will discover the state of nature in Ireland today and what relationship that has with the earth and how it affects us.
Episode 3 - 'The New Story Of Stuff' (TX 19th Jan)
- Presented by Duncan Stewart
Modern society has developed to use resources unwisely. We've since learned that the current model of take, make and throw away is not sustainable and it's destroying the planet.
So what will happen with 'stuff' in the future? How will we acquire the things we need? and how will they be disposed of? This epsiode looks at the new 'circular economy' developing in Ireland through community action and new business innovation.
Duncan will explore the real businesses being born out of the concept of rethinking waste and explore how far we can go with this new story of stuff.
Episode 4 - 'Environment and Health' (TX 26th Jan)
- Presented by Lara Dungan
Medical advancements in our lifetime have been astronomical. Many of the diseases that killed our parents generation 30 years ago are no longer the same threat to us today. But can we continue to live longer and healthier lives??
Unfortunately now a whole host of new issues are affecting our health and wellbeing. And a lot of those issues are to do with the environment we live in. In this episode Dr Lara Dungan looks at some of the issues that affect our health and lifespan. How and where we live, travel and work. the air we breath and the water we drink, even the packaging that the water comes in all combine to have a huge impact on our health.
Dr Lara Dugan will explore how all these factors affect our health and discover what we can do to protect ourselves and our children from environmental pollution.
Episode 5 - 'Rethinking Forestry' (TX 2nd Feb)
- Presented by Duncan Stewart
When some people look at landscape they see just that, but when Duncan looks at Irelands landscape he sees conflict for vital resources. Land in Ireland has multiple uses, food production, quarries, roads, timber production, biodiversity, biofuels and an intrinsic value of landscape that can't be quantified.
The planet can't survive without forestry, and Ireland is doing it's bit to increase forest cover, but is there a new way to think about forestry that is both good for the economy, puts money in our pockets, helps the environment and the birds and bees?
Duncan and Anja explore what the solutions are for the conflict in Irelands land and how different types of forestry can work for a multiple of services, together they will explore what is the future for forestry in Ireland
Episode 6 - 'The Future of Energy' (TX 9th Feb)
- Presented by Lara Dungan
Undoubtedly, Fossil fuels have played an extraordinary role in the recent evolution of society and our quality of lives. But one way or another the world needs to transition away from these polluting finite resources. We'll either decide to stop burning fossil fuels, or we'll run out of them.
The global transition to an 80% reduction in fossil fuel use is planned to happen over the next 35 years. This is an extraordinary challenge and some fear will have a crippling effect on our economy and way of life, effectively returning us to the dark ages.
But what does this 'low carbon' future really mean for you and me? And what technologies are we likely to adapt in Ireland to get us to this new world?
Science communicator Dr Lara Dungan will take a closer look at the technologies that could help us to live in a world of no fossil fuels and no pollution and grow our economy while improving our lifestyles. From futuristic electric cars, ocean energy, new solar panels and homes of the future Lara will explore the best technologies that could help us power our future economy and give us hope for a better future.
Episode 7 - 'Sustainable Food' (TX 16th Feb)
- Presented by Duncan Stewart
In the face of new stringent emission and environmental targets, what does the future look like for the foundations of the Irish economy? Is agriculture and food production really sustainable in Ireland the way we do it? Duncan will look at the latest agricultural science that is addressing the challenge of making farming more sustainable. He will also explore some real world examples of farmers and farming communities trying to make the shift to sustainability. In the context of learning the benefits of best practice and the potential of scientific innovation in agriculture, this film will ask if Ireland is on the right track with agriculture policy, and if Irish farmers should be considering a new approach for civilizations oldest industry.
Episode 8 - 'Water Catchment' (TX 23rd Feb)
- Presented by Anja Murray
Water is not just essential for our health and quality of life but communities all over Ireland rely on ecosystem services from water. The Duhallow community on the Blackwater river have understood that angling tourism is the lifeblood of their community, and it's success or failure hangs on a delicate balance of the vulnerability of the quality of the water in the river. This community have taken extraordinary steps to protect this river catchment at all cost. They know that the economy and livelihoods of their whole community relies on the water quality.
Anja Murray will look at the Blackwater river catchment as a microcosm for all of Irelands water issues. She will follow the water from source to sea, looking at all the impacts on it and the people that rely on it.
Episode 9 - 'Green Guns and Football' (TX 2nd March)
- Presented by Duncan Stewart
Traditional communities all over the country have got together on community energy projects. Now the concept of a community is being redefined. In this episode Duncan looks at the green transformation of three communities, the Irish Defense forces, The GAA and Camphill community.
Today, the GAA have adopted a new policy. Sustainability. They have learned that as a community we must all play a part in the transition towards sustainability. Duncan's journey starts with Croke Park the first carbon neutral stadium in the worlds and the learns from the leaders and innovators in each community on how they managed to achieve their ambitious goals.
Duncan will ask what is a community really and why is the interconnectedness of a community so vital in common goals to make big changes?