Desperate House Buys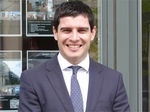 Long queues, bidding wars and For Sale signs coming down within a week of popping up: Dublin's 2014 spring property season is gearing up to rival Celtic Tiger property fever. Demand for family homes is outstripping supply. Prices are rising.
But as Dublin's urban and suburban market roars ahead, country estate agents are slashing prices and moving into property management simply to survive. Amid unfinished ghost estates, rural properties still aren't selling. Many owners remain trapped in negative equity. Others have opted for insolvency. As Ireland emerges from the most savage recessions in living memory, the long-hoped for recovery in the housing market is turning into a classic urban-rural divide.
On the front line are the estate agents. In a new documentary, Desperate House Buys, they tell a tale of two Irelands. Dublin based agents Owen Reilly, Jana Keane and Brian Dempsey have front row seats on the rising capital market after years of steady decline. However, their rural counterparts, Clement Herron in Portlaoise and Mike Smith in Boyle, Roscommon, still struggle with legacy issues of over-supply and downward spiralling prices.
And just who are the people desperate to buy and sell? Claire and Ciaran from Drumcondra are trapped in a two bed terrace house with a second baby on the way. If they can't find an affordable city property they may have to move down the country. Rebecca and Mateo recently relocated home from abroad. They're renting at the moment and nervous of fiercely competitive city bidding wars. While in Portlaoise, Melanie and Eban find the Dublin commute for work hard on the pocket but they can't sell due to negative equity.
Desperate House Buys looks at whether the current rush to buy in some urban areas of Ireland signals short term panic or too long awaited gains and a balancing of record lows. Will Dublin naturally fare better in the property stakes because of its position as a European capital? Or because there's more work in the city and a finite space to build new homes? With rents on the rise and housing lists mounting, is the current bubble from Dublin to Cork and Galway a seasonal blip? And are the government failing to tackle the problem of lack of supply by not targeting potential sites for new builds?