Dancing with the Stars returns for a brand new sparkly series on January 7th at 6.30pm on RTÉ One.
Amanda Byram and Nicky Byrne will return once again to present the new series of Dancing with the Stars. Airing on RTÉ One for 12 weeks from 6.30pm Sunday 7th January, a total of 11 celebrities will pair up with their professional dancing partners as they step out of their comfort zones and onto the dancefloor, each hoping to claim the much-coveted glitter ball trophy at the end of the series.
This year's line up includes;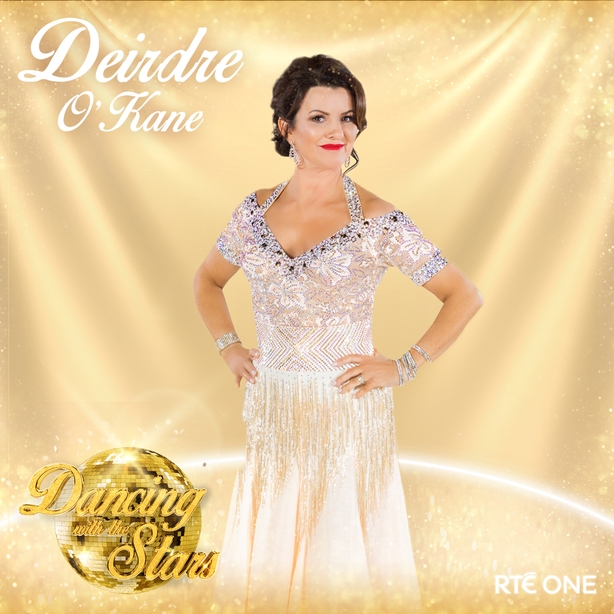 Award-winning actor, comedian and presenter Deirdre O'Kane became the first celebrity contestant to be revealed to the public. Speaking about taking part in Dancing with the Stars this year Deirdre said: "I'm excited and nervous but I can't wait to take part in this season's Dancing with the Stars. This is a whole new experience for me but what better way to banish the January blues than to take to the dance floor!"
Name: Deirdre O'Kane
Age: 49
Known for: Comedian and actress
She's swapping stand-up for the Samba, its actress and comedian, Deirdre O'Kane!
Louth-native, Deirdre O'Kane has been at the forefront of Irish comedy for over twenty years. As a stand-up, Deirdre has played sell-out shows around the world.
An accomplished actress, Deirdre has starred in films such as 2003 comedy, Intermission, and self-produced Christina Noble biopic, Noble for which she won an IFTA for Best Actress.
Deirdre has starred in a number of well-received television series including in The Fitz, Fergus's Wedding and the highly-acclaimed, Paths to Freedom, for which she received an IFTA nomination.
In 2012, Deirdre took on the role of matriarch, Debra, in the Chris O'Dowd comedy series, Moone Boy for which she was nominated for three IFTA awards.
More recently, Deirdre began working as the narrator on Gogglebox Ireland alongside Rory Cowan.
Deirdre is married to writer and producer, Stephen Bradley. They have two children together.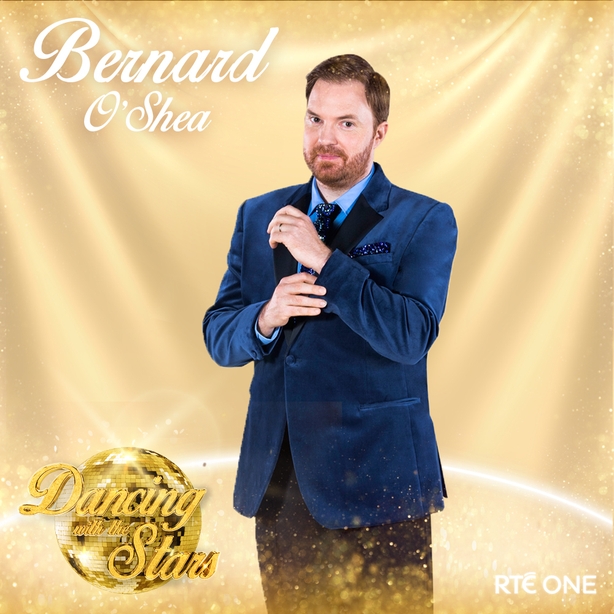 Hot on the heels of Deirdre O'Kane, fellow comedian and broadcaster Bernard O'Shea was confirmed to shimmy his way on to show. "I'm feeling exceptionally nervous, but looking forward to the challenge! I don't think my wife has ever forgiven me for not doing our first dance at our wedding. I have a genuine fear of dancing. If you were to ask me would you prefer to jump out of a plane without a parachute or dance on live television, I'd say how high is the aeroplane? Jennifer Zamparelli said to me I should step out of my comfort zone and that's exactly what I'm doing. I think my dance partner will have her work cut out with me – but look, if she can make me dance, she can make anyone dance."
Name: Bernard O'Shea
Age: 38
Known for: Comedian, actor and 2FM presenter
His comedic timing is second to none, but can he keep up with the rhythm? It's TV and radio star, Bernard O'Shea!
Laois-born comedian, Bernard O'Shea is one of Ireland's best loved comic talents. As a stand-up, Bernard has played all over the country and the world, his most recent tour of Ireland saw him team up with friend and fellow-comedian, Karl Spain for their Fat Chancers tour.
In 2010, Bernard burst on to our screens as part of the team of the hugely successful comedy sketch show, Republic of Telly. Staying with the show for its entire seven-series run.
In early 2014, Bernard was announced as the host of the 2fm breakfast show, Breakfast Republic, alongside his Republic of Telly co-star, Jennifer Zamparelli, and Keith Walsh.
In 2015, O'Shea and Zamparelli collaborated once again on the RTÉ sitcom, Bridget & Eamon, a sitcom written, produced and starring Bernard. In 2016, the series won the IFTA for Best Comedy. The third series of the show debuted in September 2017.
He has two children with his wife, Lorna.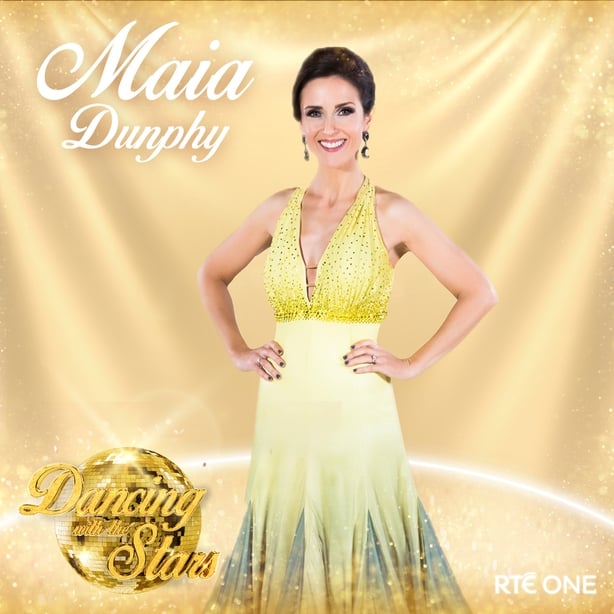 Broadcaster and author Maia Dunphy spoke about her involvement saying: "I'm incredibly nervous and very excited – as I'm sure everyone else is as well. The only dancing I do is throwing shapes at weddings. I did ballet when I was four – but my career was over by the age of six. If I didn't say yes to this I was going to be a Christmas elf for Santa's grotto over the Christmas season – so I thought this was a better option! I also wanted to have a valid reason to buy active wear because I don't have any".
Name: Maia Dunphy
Age: 41
Known for: Author and broadcaster
She's used to tackling hard-hitting topics, but can she tackle a Tango? It's author and broadcaster, Maa Dunphy.
Writer and broadcaster, Maia Dunphy, has worked both in front of and behind the camera for over fifteen years.
Early in her career, Maïa produced well-known Irish comedy shows including, Podge and Rodge and Katherine Lynch's Wagon's Den, before eventually moving in front of the camera and fronting several female-centric documentaries for RTÉ including What Women Want and The Truth About series.
An accomplished author, Dunphy wrote the Mr. Tayto spoof autobiography, The Man in the Jacket in 2009. More recently, she penned, The M Word, a book based on her blog of the same name. Which deals with the trials and tribulations of, as she puts it, "women who happen to be parents".
She also written columns for many publications, including, The Dubliner, Irish Independent, Evening Herald and Insider Magazine.
No stranger to reality TV, Maia previously competed Celebrity Masterchef, where she reached the final, ultimately being beaten by athlete, David Gillick.
Maia is married to English comedian, Johnny Vegas. They have one child together, a son, Tom.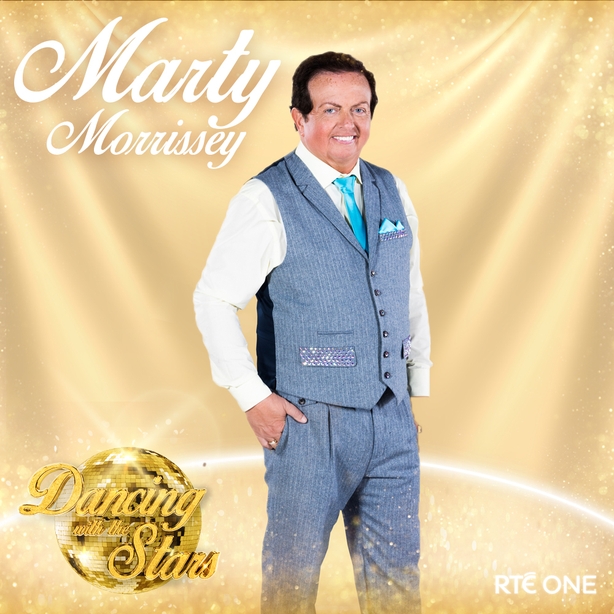 Speaking about his participation in the hit television show GAA Correspondent and commentator Marty Morrissey said: "I am delighted but I am nervous! It's an opportunity of a life time to do something way outside my comfort zone – so here goes! I don't really know how to dance, so to have the opportunity to learn how to dance is fantastic and to be part of this great team is just super!"
Name: Marty Morrissey
Age: 59
Known for: RTÉ Sport broadcaster
RTÉ's Marty Morrissey is a dab hand when it comes to GAA, but how will he manage under the disco ball?
Marty Morrissey has been the voice and face of RTÉ Sport for almost twenty-five years.
Originally from Cork, Marty moved to New York when he was quite young and subsequently returned to his home county of Clare.
Marty hosts his own radio show The Marty Squad on RTÉ Radio One where he covers the week's sporting events. He is an RTÉ news sports reporter and has covered major sporting events throughout the years including World Cups, Olympic Games, Six Nations Rugby among many others.
Marty has also hosted and taken part in a number of entertainment series including RTÉ's live ploughing coverage.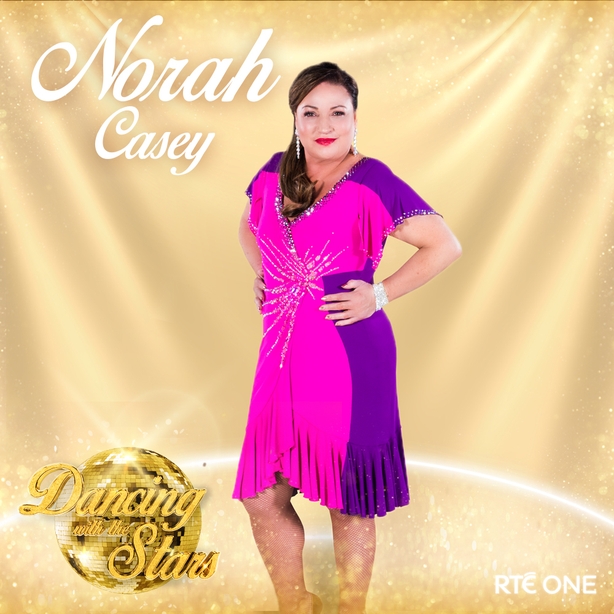 Entrepreneur Norah Casey said: "I'm swapping the boardroom for the dancefloor! I haven't had the easiest of lives – I lost a lot of years in my twenties and also when Richard was sick. So I feel like this is my mad moment now! I never danced before in my life – so it's certainly a challenge but I'm sure it'll be great fun and I'll have a laugh while I'm doing it."
Name: Norah Casey
Age: 58
Known for: Businesswoman and broadcaster
Famed for her straight-talking no-nonsense approach in Dragon's Den, but can Norah Casey breathe fire into her dance routines and turn up the heat on the dance floor?
Norah Casey is a business woman and magazine mogul, who is CEO of Harmonia which looks after publications including, Irish Tatler, U Magazine and Woman's Way.
In 2011, Norah joined the line-up of Dragon's Den Ireland and remained for two series. Investing in many products including baby accessory company, Ruby & Ginger and storage solution group, Smart Storage.
In September 2012, Norah began presenting Newstalk's breakfast radio show. She left the station the following Summer.
In 2013, Norah fronted her own show, The Takeover, where she used her entrepreneurial expertise to revamp fledgling businesses for a week. She also fronted Norah's Traveller Academy on RTÉ2 and co-presented RTÉ's Today Show. She is regular contributor to Brendan O'Connor's Cutting Edge.
Norah is a widow and mother to a son, Dara.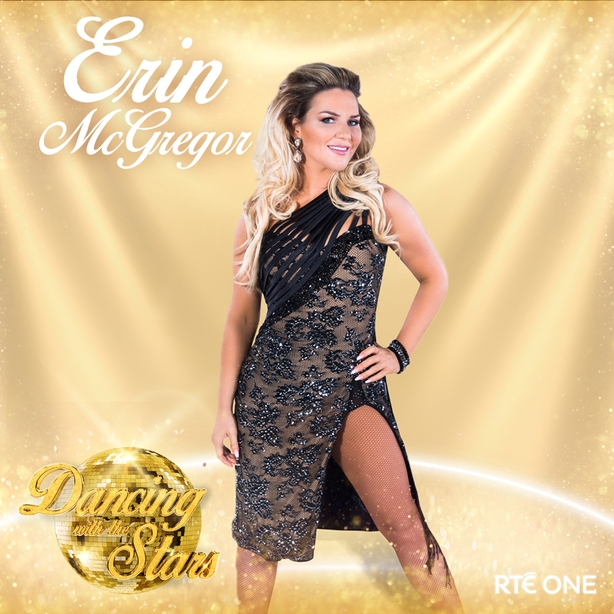 Former bodybuilder and fitness model Erin McGregor said: "I'm feeling nervous – I'm bricking it, I'm actually bricking it – it really is nerve wrecking. I took a long maternity leave so it's great to get back out to the real world and I hope to conquer my fear about what other people think of me. I also love to dance – so this is very exciting!"
Name: Erin McGregor
Age: 36
Known for: Fitness model and former bodybuilder
She's used to cheering her little brother on ringside, but will he do the same when she takes to the dancefloor? It's fitness model, Erin McGregor!
Fitness model, Erin McGregor, is most famous for being the sister of MMA fighter, Conor McGregor. Erin has gained notoriety over the last few years from being at the forefront of Conor's rise to success. Traveling all over the world with him and cheering him on from his corner.
Throughout this, Erin has documented these travels, along with the lifestyle that's come from having one of most famous men in the world as her brother, on social media, where she has amassed almost 60,000 followers on Instagram, Twitter and Snapchat combined.
A successful fitness model in her own right, Erin has placed first in bodybuilding and fitness modelling competitions since taking on the sport over five years ago.
A former hairdresser, Erin is a full-time mother with two children, sixteen-year-old, Taylor and one-year-old, Harry.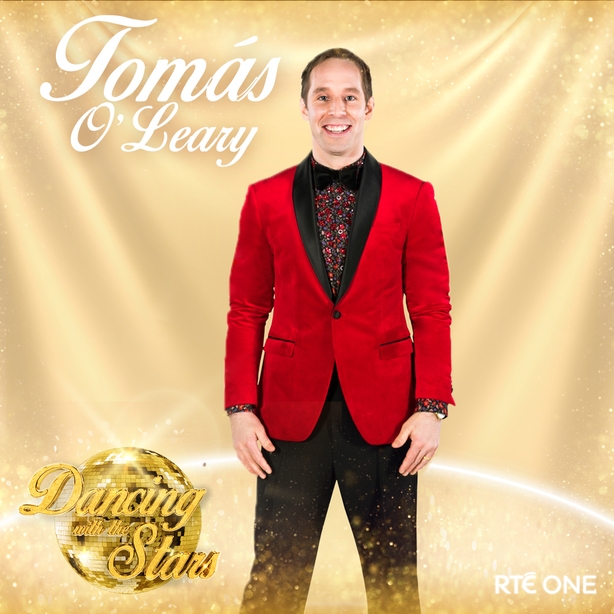 Grand Slam winning scrum-half and former Munster rugby player Tomás O'Leary will be hoping to swap rugby silverware for a glitterball trophy: "I'm feeling massively excited but pretty nervous too! It's daunting as well to consider what's ahead but hopefully it will be a bit of craic and I will learn to dance, while embracing a new challenge after retiring from professional rugby. I'm sure I'm going to get a slagging too from all the lads, but look, I can't wait to do it."
Name: Tomás O'Leary
Age: 34
Known for: Ex-Munster rugby player
Swapping the life of a scrum-half for sparkles, it's international rugby player, Tomás O'Leary!
Cork-born, Tomás O'Leary, has sport in his blood as the son of former All-Ireland winning hurler, Seanie O'Leary. Life could have been a whole lot different for Tomás as he started off his sporting career by following in the footsteps of his father.
After he completed school, O'Leary chose to continue with his rugby career instead of playing GAA. He was a member of the Irish U21 side that reached the final of the 2004 Under 21 Rugby World Cup. In August 2005, Munster announced that O'Leary would be a member of the squad for the following year. He made his Heineken Cup debut against Sale Sharks in October 2005. O'Leary played a prominent role in Munster's Heineken Cup winning campaigns in 2005/06 and 2007/08.
O'Leary was a member of the victorious Ireland team that won the 2009 Six Nations Championship and Grand Slam, starting four of Ireland's five matches in that tournament. O'Leary scored his first try for Ireland in the 29–11 2010 Six Nations Championship opener against Italy. O'Leary was awarded Man of the Match for his outstanding performance during Ireland's 27–12 win over Wales at Croke Park on 13 March 2010.
Tomás married his wife, Julie in 2014. They have one son together.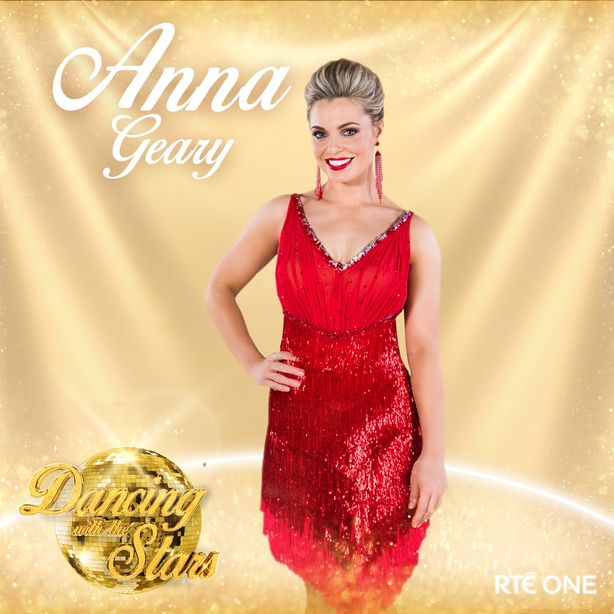 Anna Geary, Cork's All-Ireland winning camogie captain and former Rose of Tralee will bring her competitive edge to the show. Anna said: "I'm feeling excited, nervous and curious to see if I can actually dance! While I come from competitive sport, this is a totally different type of competition. I'm completely taking myself out of my comfort zone as I'm swapping my football boots for dancing shoes. We all feel the fear when we try something new, so I just want to grab this opportunity and make the most of it while it lasts. It will be great for my fitness too! I want to show young girls that they can play sport and it won't hamper them getting involved in other activities, such as dancing, or whatever other interests they have. In fact it could help. I'm looking forward to wearing glitzy dresses, meeting fabulous people and seeing if I can bust a move on the dancefloor. I'm buzzing to get started!"
Name: Anna Geary
Age: 30
Known for: All-Ireland winning Cork camogie player and Ireland's Fittest Family coach
She's usually seen dishing out orders on Ireland's Fittest Family, but how will GAA legend Anna Geary get on when she swaps camogie for the Charleston?
Milford-native, Anna Geary has four All-Ireland titles with Cork to her name winning in 2005, 2006, 2009 and 2014, the latter which she captained the team to victory.
Anna also earned four All-Star Awards during her tenure with Cork, as well as three All-Ireland Club titles with Milford.
In 2015, Anna joined the Ireland's Fittest Family coaching panel alongside Davy Fitz. She has been on the show for three consecutive series, mentoring the winning family in 2016.
In 2014, Anna represented Cork in the International Rose of Tralee competition.
Since retiring from inter-county camogie in 2015, Anna has become a regular sport pundit for RTÉ radio, The Seven O'Clock Show on TV3 and eir Sport.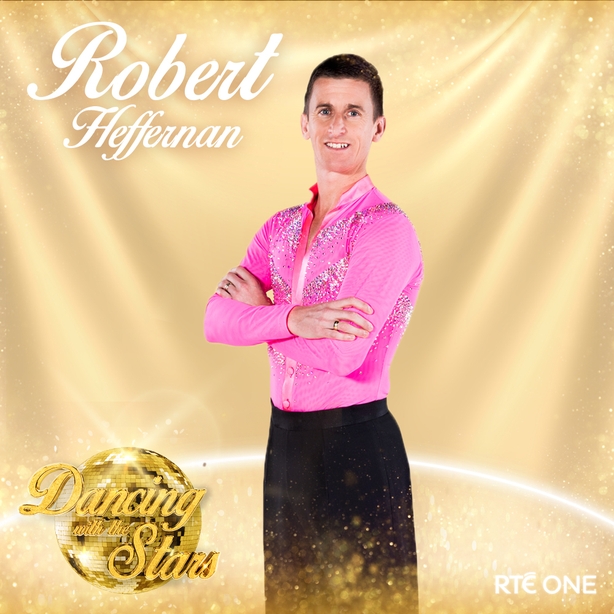 Newly crowned Athlete of the Year Rob Heffernan is hoping that he will be in for another win: "I'm absolutely terrified but I'm really excited. The reality of the competition is hitting home – it's scary and a big challenge but I'm looking forward to it. I needed something to take me out of my comfort zone. My wife always wound me up about not being able to dance and wrecking our wedding dance and I've been asked to leave the dancefloor on a couple of occasions! So hopefully that will change"
Name: Rob Heffernan
Age: 39
Known for: Olympic bronze-medal winning athlete
He's used to going for gold on the track, but now his eyes are firmly on the Glitterball trophy, it's Olympian, Rob Heffernan!
Rob Heffernan is a champion race-walker from Cork.
Rob has competed in five Olympic Games since 2000. At London 2012, he finished ninth in the 20km race. A week later he finished fourth in the 50km, finishing seven minutes faster than the previous national record. His achievements in London were the top two performances for the Irish Athletics team at the 2012 Olympics. However, in early 2015, it was revealed that a number of Russian male and female champion racewalkers were under investigation for doping violations including the winner of the 50 km walk.
The Russian athlete was stripped of his medal meaning Rob actually finished third and was awarded the Olympic bronze.
Aside from his Olympic accomplishments, Heffernan won the bronze medal at the 2010 European Athletics Championships in the 20 kilometres walk in Slovakia and a gold medal at the 2013 World Championships in the 50 kilometres walk in Russia.
Rob is married to fellow Olympic-athlete, Marian Heffernan. They have four children together.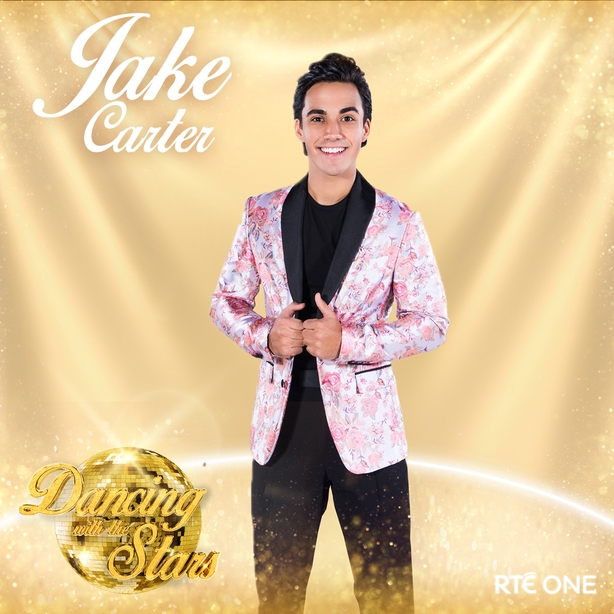 Musician Jake Carter will be hoping to add a new string to his bow: "I'm really excited and am so pleased to be taking part in it. It's something completely different that I've never done before and I'm looking forward to learning something new. It's a huge opportunity – who wouldn't want to learn how to dance?"
Name: Jake Carter
Age: 19
Known for: Pop singer
He's used to singing to the masses but how will Liverpool lad, Jake Carter fare out when he sets his guitar down and puts his dancing shoes on?
At just nineteen-years-old, Jake Carter has already carved out successful music career in Ireland.
Jake's music is a mix pop and rock unlike his older brother, Nathan Carter, the Irish country music megastar.
He has released three singles so far, 'Trouble', 'Havin' a Party' and 'Wild and Free', all of which have done well in the Irish Country Music charts.
Jake has toured the world alongside his brother playing venues in Europe, UK and Ireland.
This past Christmas, Jake took on the role of Aladdin in the SSE Arena panto in Belfast alongside Nadia Forde and Rhydian Roberts.