The return of Francis and John Brennan for a new series.
Episode 1
Shankill Castle, Paulstown, Co Kilkenny
The all-too-familiar story of a family of artists and historians who gamely bought a country house but are now struggling to make ends meet and keep their historic roof over their heads. Francis arrives to find out they want to create a tearoom in a courtyard stable – but can he turn these creatives into a commercial success story?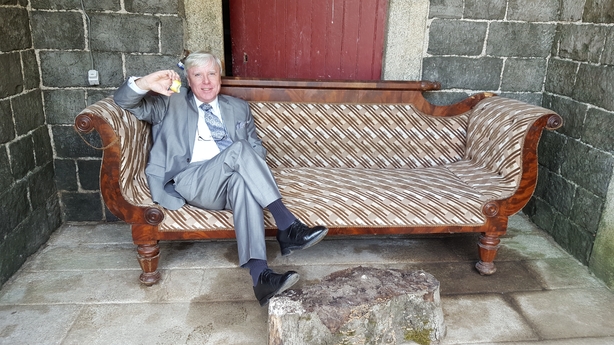 Episode 2
Kiersey's, Kilmacthomas, Co Waterford
Jenny Kiersey and her family run very tired looking tearooms in Kilmacthomas. The opening of the Waterford Greenway means there's huge potential for new customers and the Brennans recommend a total revamp. But it's not just a tearoom they're tackling, the Kiersey's decide to build a holiday home at the same time!
Episode 3
Lakeside Hostel, Aughnacliffe, Co Longford
Caroline McDonnell's dream is to give up her day job in catering in Dublin and make a success of her struggling hostel. But Francis arrives and declares it's the worst first impression to a hospitality business he's ever seen! What is Caroline to do? A monster makeover begins …
Episode 4
Sandy Feet Farm, Camp, Co Kerry
Eleanor and Roy Bowler have run a mobile home park in Camp, Co Kerry for the last 10 years and have ambitions to expand the business by creating a petting farm and café. They have a plans and dreams, but the project requires a huge investment and they have absolutely no catering experience – they badly need the Brennans' help.
Episode 5
Carrickmacross, Co. Monaghan
Eileen and husband Keith have a million euro budget but big as it is, it's going to be severely stretched as they attempt to re-open a large hotel that's been under wraps for years. Building issues bring delay after delay and a whole heap of unexpected trauma, costs and problems.