The nation's favourite architect is back with a brand new series of Room To Improve. Backed up (and occasionally backed down) by the sobering influence and steely-eyed determination of no-nonsense QS Lisa O'Brien, Dermot sets out to create dream homes for a diverse range of clients in locations from the Dublin suburbs to the wilds of Donegal.
At a farmhouse in rural Tipperary, Dermot attempts to convince his clients – Cork-born Katie and local dairy farmer Padraig – to remove an internal wall and embrace the concept of open plan living, but he and Katie can't seem to agree on anything.
At a 1960s 'Semi D' in Stillorgan, Dermot's vision of a million euro 'Malibu style' house for Rory and Lorna from the west of Ireland descends into an ongoing battle over the style and position of the front door.
How will the urbane architect fare as he accepts a challenge from singer Daniel O'Donnell and his wife Majella to reconfigure their beloved home in Kincasslagh, west Donegal? Daniel pretends he couldn't care less but, determined to achieve her ideal home, Majella proves more than a match for Dermot.
Time is not on Dermot's side as he attempts to complete the unfinished renovation of a 1950s house in Killester, for Cliona, Micheal and their new baby.
In Fermoy, Dermot attempts a challenging combination of old and new for his clients Dave and Susie as he merges a high-end, luxurious extension complete with swim spa, gym and sauna with the 170-year-old mansion that Susie fell in love with as a teenager.
At the seaside village of Portrane in North Dublin, Dermot creates a workable home for three generations of the one family under the watchful, budget-conscious eyes of two sisters.
In Clontarf, Christine wants to bring New York style straight from the pages of a magazine to her traditional red brick terraced house. Dermot attempts to reconcile his client's long wish list with a limited budget but QS Lisa suspects Christine's dream may never be a reality.
There will be high expectations to meet, dreams to conjure, builders to placate, budgets to massage, clients to calm and visions to sell, as one single-minded architect comes face-to-face with seven of his most demanding builds yet.
Seven designs for life, but you know what they say about the best laid plans!
EPISODES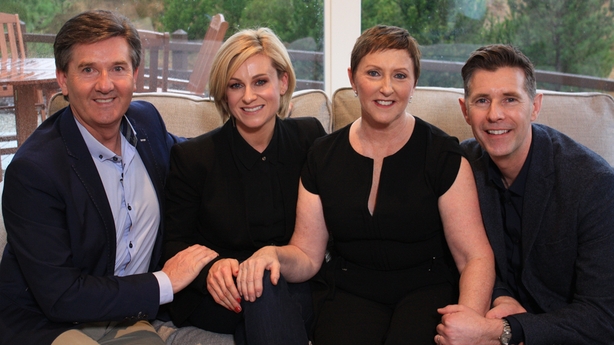 Room to Improve, Episode 1 of 7, RTÉ One, Sunday, February 18th at 9.30pm
Country music legend Daniel O'Donnell and his wife Majella share a large four-bed detached home in Kincasslagh, west Donegal. Unlike Daniel, who's fairly happy with the place, Majella is keen to upgrade and reconfigure the interior. With her husband on tour, she's determined to get the very best from her architect.
Dermot plans to unify three ground floor rooms to create a huge open plan kitchen and living area, overlooked by a mezzanine library.
To introduce light and views of the spectacular Donegal landscape, Dermot wows his clients with an enlarged double height south facing window, but they're not so taken with his vision of wooden floors and a huge exterior floating deck.
When Majella shares the cosy simplicity of her holiday cottage on Owey island with Dermot, he attempts to sell his vision of a Scandinavian wood interior with a visit to the elegant Breac House at Dunfanaghy but Daniel and Majella are determined to get their way.
Rejecting the 'folly' of oak finishes and viewing platforms, Daniel is far more interested in salvaging wardrobes and adding an ensuite bathroom to every bedroom in the house. Likewise, he has little patience for Dermot's suggestion of 'secret' doors and wall claddings.
As a massive consignment of triple glazed windows arrives on site, the concerted efforts of nine fitters are nothing compared to Dermot's challenge of placating his feistiest and most single-minded clients yet.
Whatever happens, this looks set to be the most memorable saga yet of the 'homes of Donegal'.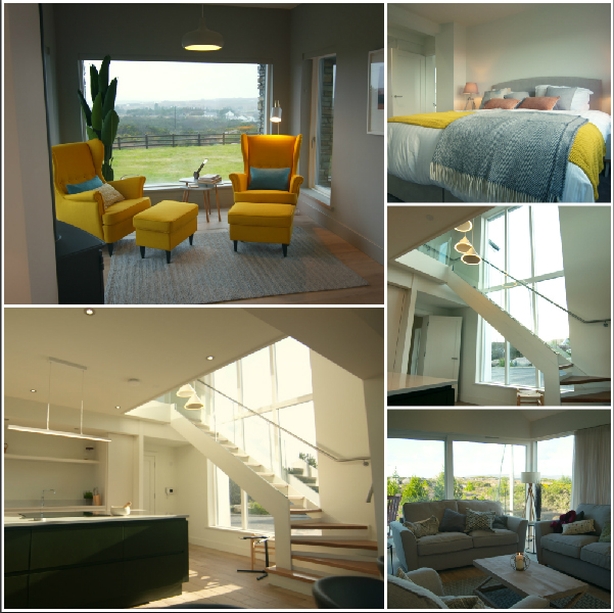 Room to Improve, Episode 2 of 7, RTÉ One, Sunday, February 25th at 9.30pm
Nine years ago, Susie and Dave bought their dream home on the outskirts of Fermoy in Cork – a 170-year-old three-storey mansion that Susie has admired since she was a teenager. The house, however, has begun to show its age and Susie and Dave want to extend and upgrade to create the ultimate family home.
Presented with a generous budget, architect Dermot Bannon has a huge challenge on his hands, faced with the prospect of adding a series of high end, modern extensions to the house without compromising the original character of Dave and Susie's beloved home.
As the huge build gets underway, problems surface in the form of soft spots in the surrounding soil requiring support from a network of reinforced concrete piles driven into the bedrock.
Meanwhile, struggling to sell his vision of installing €80,000 worth of high end commercial glazing, Dermot takes his clients to visit the award wining Kilmallock Courthouse and Library to show them how it might look.
Later, as the first consignment of windows is damaged in transit from the Danish manufacturers, the build receives a major setback, and that's not all the architect has to contend with.
As he champions the spectacular potential of the vistas from inside the house, Dermot's clients are distracted by the need for a dog door and the exposed view of their new spa from outside.
Can Dermot create Susie and Dave's dream home, or is he destined for the doghouse?
Room to Improve, Episode 5 of 7, RTÉ One, Sunday, March 4th at 9.30pm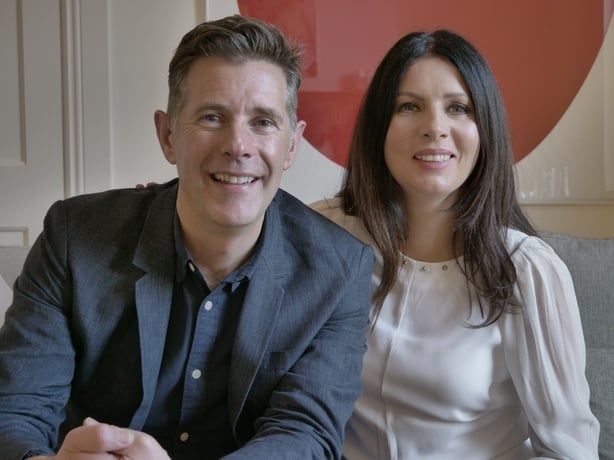 IT manager Christine has bought herself a red brick terraced house in Clontarf, North Dublin. Christine has big plans for the place but as Dermot quickly discovers, they're far bigger than her €130K budget will allow. And despite his best efforts, Dermot is unable to convince Christine to modify her wish list.
Christine's determination to achieve her glamorous dream of interior designs straight out of the pages of a magazine is undaunted by Dermot's skepticism, QS Lisa's exasperation and the discovery of a host of structural problems, from crumbling walls to woodworm infestation.
With work on site delayed and a host of crucial decisions pending, even the simplest design choices spiral into confusion – a situation not helped by Dermot as he arranges the construction of sample brick walls without taking his client's choice into consideration.
Will the architect ever convince his client to see reason, or will Christine's vision remain what Dermot always suspected it was: a pipe dream? Here is the suppliers' list.
Room to Improve, Episode 4 of 7, RTÉ One, Sunday, March 11th at 9.30pm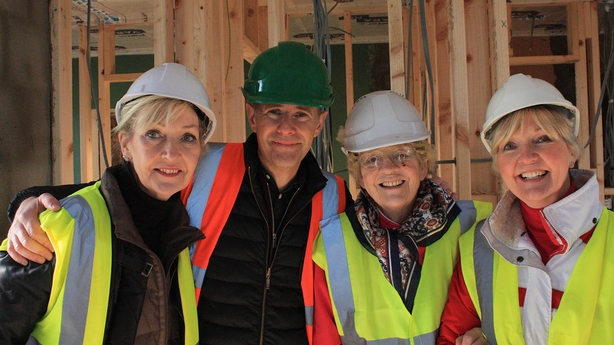 At Portrane on the north Dublin coast, best friends and sisters Anna and Marion have returned from living abroad, to move back into their childhood home with their 81-year-old mother and Anna's son Michael. But the house where they spent an idyllic childhood is in dire need of an upgrade if it's to accommodate three generations of the one family.
Despite its enviable location on a private headland with spectacular views of Lambay Island – the vista is invisible, due to the orientation of the house.
Dermot comes up with a plan to unify a series of stone outbuildings and create a new structure with a raised level – which opens up the house to the sea-view it's been denied since it was first built.
With a limited budget and boundless optimism, the irrepressible Anna and Marion attempt to save money by getting stuck into the demolition work themselves, but tensions emerge on site as their wayward sledgehammers start getting in the way of the builder.
Meanwhile, Anna and Marion's mother relocates to a vacant unit in the family's mobile home park next door – to observe the destruction of her beloved kitchen, as well as the progress on site, with a jaundiced eye.
The view can only get better. Here is the suppliers' list.
Room to Improve, Episode 5 of 7, RTÉ One, Sunday, March 18th at 9.30pm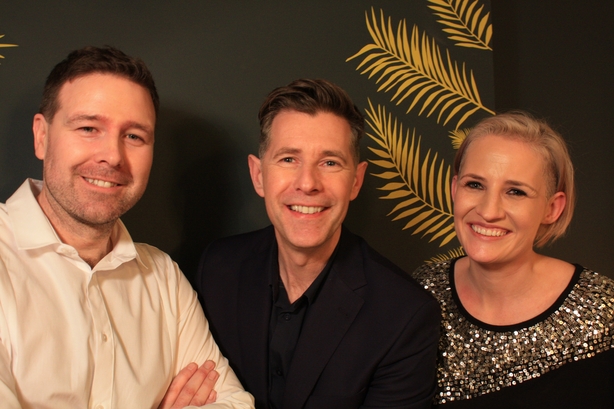 Recently returned to Ireland after 12 years in London, new parents website designer Cliona and IT manager Micheal have already spent €30,000 renovating a 1950s semi-D at Killester in North Dublin in their own distinctive, industrial style.
Desperately in need of a properly functioning family home for themselves and baby Luan, they want Dermot to complete the job they started, replacing an extension and a motley collection of sheds in a small triangular back yard, with usable family space.
Faced with the limitations of a €150,000 budget, but keen to retain the distinctive 1950s style of the house, Dermot plans a decked courtyard space defined by a sloped extension with dyed brickwork matching the existing façade.
Builder John insists on trying to keep to his eight-week build schedule but the build runs into problems – demolition uncovers the presence of asbestos and there's the unwelcome arrival of a €20,000 bill for extra costs, which leads to a temporary shutdown of work on site.
Meanwhile, Dermot struggles to reconcile Cliona's edgy interior design aesthetic with his own vision of how the house should look.
Room to Improve, Episode 6 of 7, RTÉ One, Sunday, March 25th at 9.30pm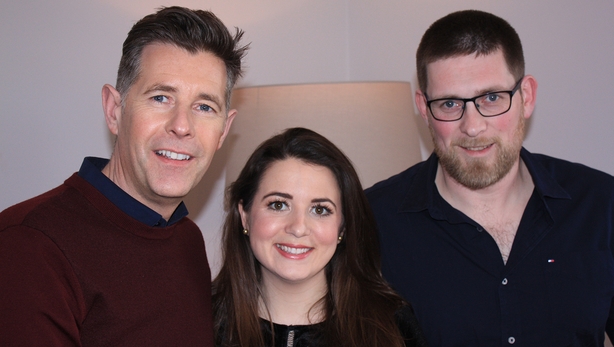 Completely renovating a 100 year old farmhouse in Tipperary, Dermot designs a dream home in the country for dairy farmer Padraig and schoolteacher Katie.
Dairy farmer Padraig and schoolteacher Katie are hoping to create their 'forever' home by renovating a century-old farmhouse on a half acre of land recently inherited from Padraig's uncle.
But delivering this dream won't be easy for their architect. Dermot's problems begin when he presents his initial design and Katie announces that she has no time for 'open plan' living. Awarding Dermot 'zero out of ten', she promptly sends him back to the drawing board.
After four months and multiple redesigns, demolition begins and the entire interior of the house is gutted…but Dermot still has a battle on his hands, trying to convince Katie to abandon the wall she has insisted must separate the living room from the rest of the house.
As the build approaches completion, Dermot's clients re-order a staircase… threatening both the budget and their architect's design.
Meanwhile, the battle for the wall is far from over.
Room to Improve, Episode 7 of 7, RTÉ One, Sunday, April 1st at 9.30pm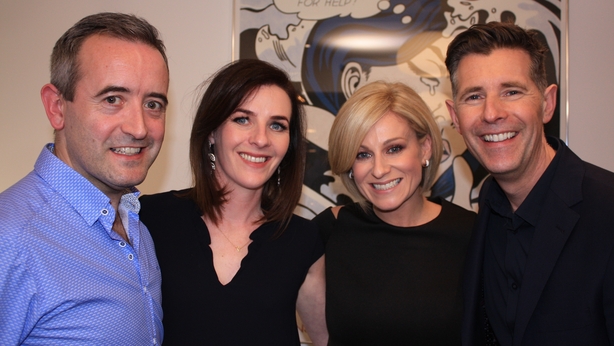 At Stillorgan in south Dublin, Dermot attempts to bring a vision of 'Malibu style' living to the meticulously decorated but stubbornly 1960s-era home of clients Lorna and Rory.
Room to Improve, Episode 7 of 7, RTÉ One, Easter Sunday, April 1st at 9.30pm 
At first glance, there's not much wrong with Lorna and Rory's home in the south Dublin suburb of Stillorgan. Well appointed and tastefully decorated with a large sloping back garden, it is – as their architect observes – 'perfect for the 1960s' but not the contemporary dream home his clients want.
Promising an initial '20 per cent upgrade', Dermot returns from the drawing board with an elaborate full width 'Malibu' style extension topped off with a floating wooden-clad ensuite, linking the old and the new in an "alien" manner!
When Dermot's clients opt to replace an unused external balcony with additional bedroom space, the already tight 17-week schedule comes under pressure and the budget spirals.
Meanwhile, Dermot finds it increasingly hard to defend his vision as he clashes with Lorna over a candy-coloured kitchen island and the location and style of the front door.
In a bid to define his client's taste in décor, Dermot visits the refurbished Stella Cinema in Rathmines only to realise that Lorna and Rory have no interest in the 'Bond-movie' aesthetic Dermot has suggested.
Ultimately, despite Dermot's elaborate vision of California style, the build turns out to be all about practicalities. As work continues beyond the hall door, the look and location of the hall door itself becomes the focus of a design battle royale.