MURDER OF DARREN KEARNS
Gardaí in Finglas are continuing to investigate the murder of 33 year-old Darren Kearns who was fatally shot in the car park of a public house on Blackhorse Avenue in Dublin on 30th December 2015.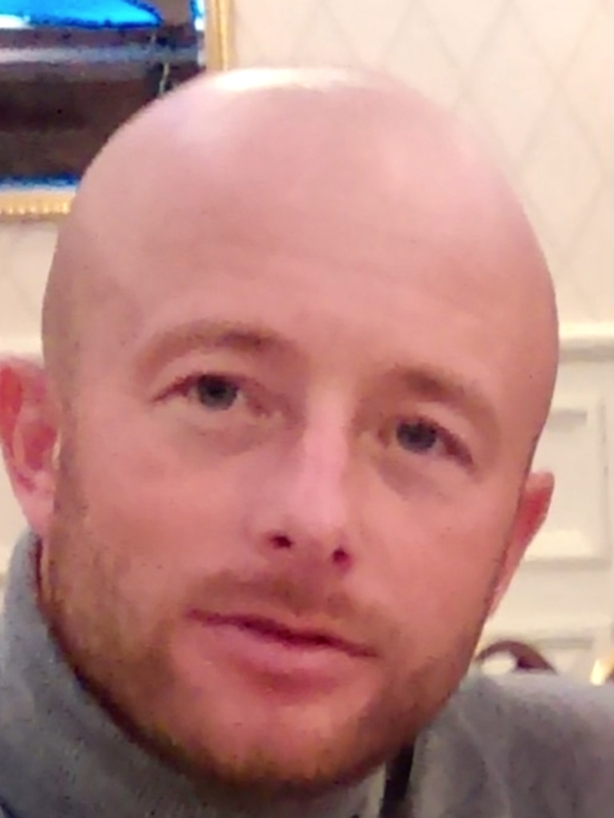 Darren and his wife had been out for a meal that evening and were driving out of the car park around 5.30pm when their exit was blocked by a 5 Series BMW M series, registration number 04 D35151. A man approached the couple's car and fired the fatal shots at Darren.
The BMW exited onto Baggott Road then turned left onto Blackhorse Ave and drove at speed to Regal Park where it was set alight in a laneway.
A man left the same laneway and ran to a waiting car. This car had its lights off and drove at speed onto Blackhorse Avenue before turning right onto Skreen road and onto the Navan road.
Appeal points:
● The car used in connection with this murder is a 5 series BMW M series, 4 door, light green, bearing its correct registration 04 D35151. The car was purchased with false details from a website on 28th October 2015. Did you see this car between that date and the time of the murder on 30th December 2015? Did you see it parked up in an estate or an underground car park?
● Did you see a man running from the the BMW in Regal Park after it was abandoned? Did you see what the car he drove off in?
● Where did this getaway car go after it turned onto the Navan Road? Did you see a car in the area that night driving without its lights on?
● Gardaí are appealing directly to anyone with information about Darren's murder to come forward.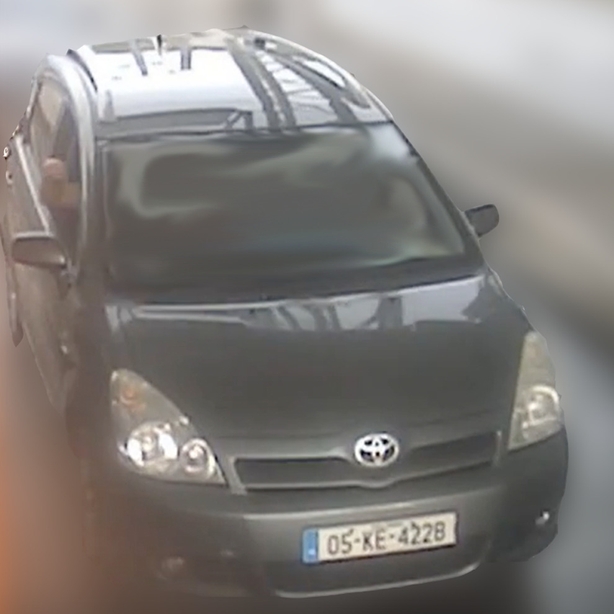 MURDER OF ANTOINETTE CORBALLY AND CLINTON SHANNON
Gardaí in Ballymun are appealing for information about the double murder of Antoinette Corbally and Clinton Shannon on Balbutcher Drive on 16th August last.
At around 4pm that day, a Silver Opel Zafira registration number 08 LS 3101 drove into Balbutcher Drive in Poppintree, Ballymun. A lone suspect got out and entered the front garden of a house and fired a number of shots which resulted in the murders of Antoinette Corbally and Clinton Shannon.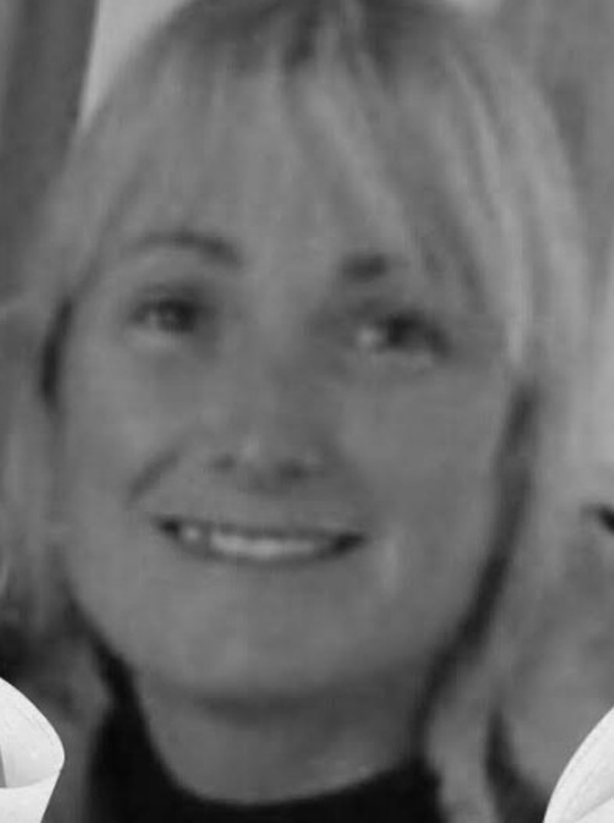 The Opel Zafira was set alight close by and the gunman and driver got into a black Volkswagen Golf registration number 06 LH 3466 which was situated on nearby Cranogue Terrace. Gardaí believe that a third person then drove the two suspects away from the Poppintree area.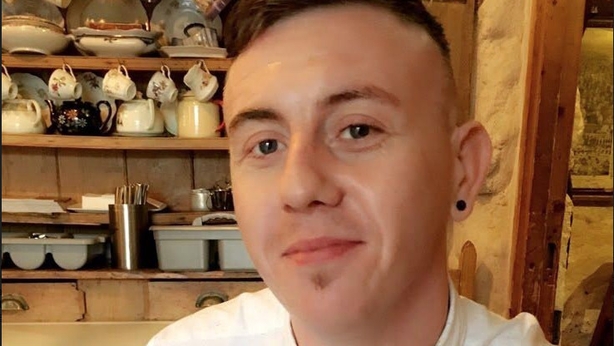 Gardaí believe that the Volkswagen Golf then drove towards Santry Close opposite Morton Stadium. Shortly after 4pm, the Golf was set alight there and Gardaí believe that all three suspects then transferred into a grey Toyota Verso registration number 05 KE 4228.
The movements of the Toyota Verso have been tracked from Swords to the Ashbourne area, via the M1. At around 7pm, it was seen in the Navan area and from here it was tracked along the M3/N3 northbound as far as Cavan where it was seen around 8pm. It then travelled onto the N54 through Cloverhill in Co. Cavan heading towards Clones in Co Monaghan. Just after 9pm, the car was seen travelling through Monaghan town towards south Armagh. The last sighting is just before 10pm that night where it was seen in Newry on the A28 Gosford Road.
Appeal points
● Did you see the Toyota Verso registration number 05-KE-4228 in the Ashbourne or Rathoath area between 4.30pm and 7pm on 16th August 2017?
● Gardaí are appealing to anyone north or south of the border who may have seen the Toyota Verso and its occupants on the evening of 16th August last year. Do you have dashcam footage or did you see a car matching the description of the Verso as it travelling northwards? Did you serve the occupants of the car at a service station or shop along their route?
● Have you seen the Toyota Verso at any time after 16th August last? Was it offered for sale or scrap?
● Antoinette Corbally and Clinton Shannon are innocent victims of a shooting that was conducted in broad daylight in a quiet community-based housing estate where young children were present. Gardaí believe there are members of the public who hold vital information to progress the case.
● All information received by Gardaí will be treated sensitively.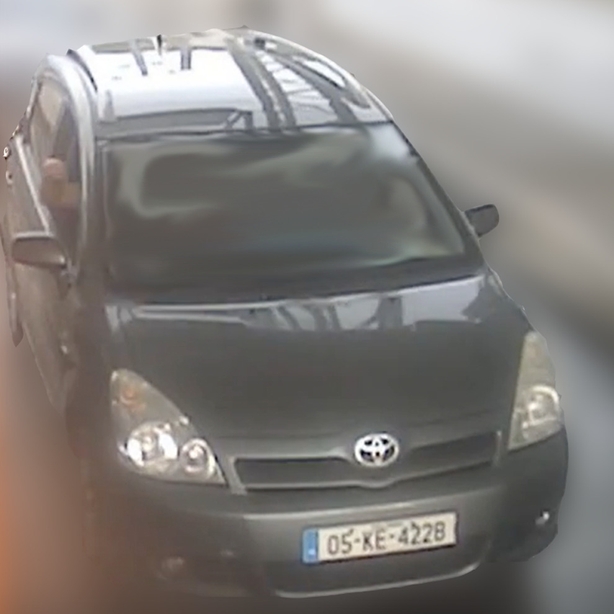 AGGRAVATED BURGLARY: RATHFARNHAM
Gardaí at Rathfarnham Garda Station are investigating an aggravated burglary that occurred on Sunday 20th May at approximately 3.35pm in Prospect View, Prospect Manor, Rathfarnham.
On that Sunday afternoon a boy was playing with friends on the green near his house. A grey VW Golf reg 07-G-1189 (cloned) with 3 men inside drove down Prospect View, turned around and then pulled-up on the left hand side of the road.
Two of the men got out of the car and made their way towards the boy's house. One of the men was carrying a nail bar and the other was carrying a handgun. Failing to break open the front door with the nail bar, the two men went around to the back of the house and entered through the rear patio door. Once inside the house they made their way upstairs and began to search the bedrooms.
While the two men were upstairs the boy had come back to the house. Disturbed by the boy the two men appeared at the top of the stairs wearing balaclavas. The boy tried to run away but the suspects caught up him before he could leave the house. The men warned him to stay quiet and then left.
They got back into the VW Golf and drove away down Prospect View and right onto Prospect Drive. At the end of Prospect Drive they turned onto Stocking Lane but it is unknown if they went left or right.
Description of Suspects:
● Suspect with nail bar: 6ft. Late teens, early 20's. Medium build. Black top and tracksuit bottoms with green stripes.
● Suspect with Handgun: 6ft 2. Strong build. Black balaclava. Black jacket and dark tracksuit bottoms with green stripes.
● Driver: Late teens, early 20's, mousey short brown hair with the fringe brushed forward, wearing a grey tracksuit.
Appeal:
● Gardaí are appealing to anyone who may have been in the Rathfarnham area on the day in question to come forward with any information they might have on the incident.
● Gardaí are appealing to anyone who may have seen the VW Golf on this date either before or after the burglary.
● Gardaí would also like anyone who saw this car in the weeks leading up to the burglary to please come forward.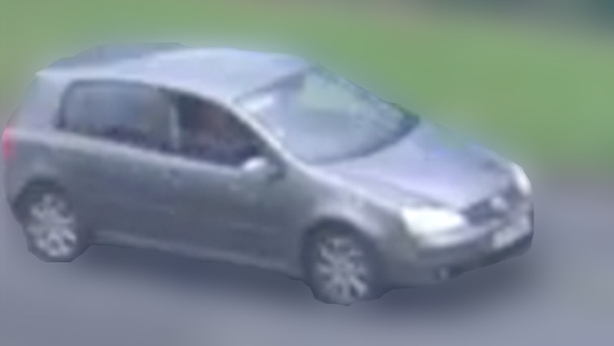 SEXUAL ASSAULT: HAROLD'S CROSS
Gardaí at Sundrive Road in Dublin are investigating a sexual assault that occurred on 20th May last between 5am and 5.30am on Mount Argus Road, Harold's Cross, Dublin 6w.
The victim and suspect met on Grafton Street and walked together to Harold's Cross via Christchurch and Clanbrassil Street. When they reached Mount Argus Road, the victim was sexually assaulted.
Appeal
● Were you in the Harold's Cross area around 5am on 20th May last? Did you see a man and a woman standing near a car on Mount Argus Road? Gardaí are particularly interested in a couple who spoke with the victim and suspect here.
● Were you in the city centre that night? Did you see a man matching the description of the suspect?
● Did you see the victim and the suspect as they walked from the city centre towards Harold's Cross?
An EVOFIT was compiled of the suspect.
● 6ft
● Broad shoulders
● Black hair with a full beard
● He was wearing a dark jacket, beige coloured trousers and black shoes
● He was able to converse in Spanish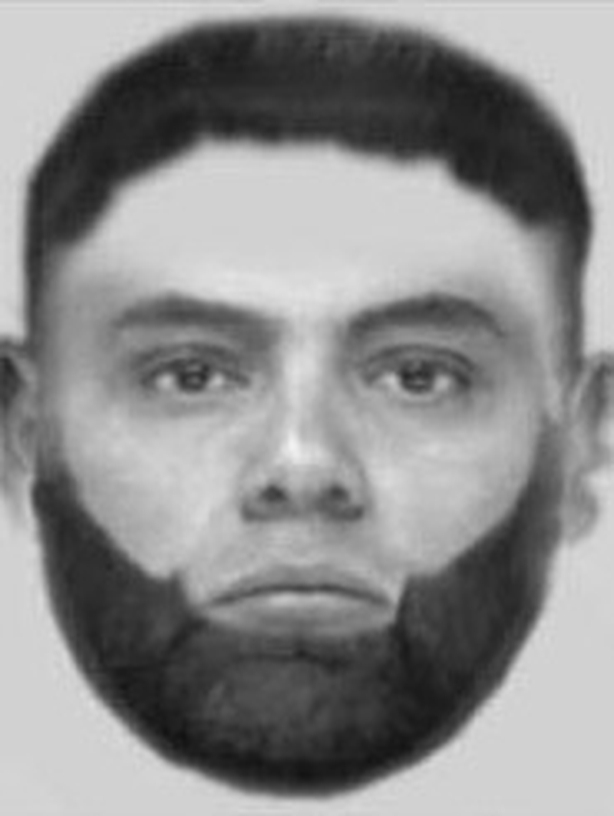 MISSING PERSON: PAUL O'DONNELL
Gardaí at Clontarf Garda Station are investigating the circumstances surrounding the disappearance of fifty-one-year-old Paul O'Donnell who is missing from his home in Charlemont Road, Clontarf, Dublin 3 since Friday 9th February 2018.
Paul was last seen by his daughter on the evening of Tuesday 6th.
Paul was known to walk around the Clontarf and Kilbarrack areas, he particularly liked to walk along the coast where there was a possible sighting of him on the Clontarf road near the Baths on Wednesday morning the 7th February.
There has been no activity on Paul's credit union account and he has not collected his social welfare payments. Paul's family are extremely concerned for his safety and wellbeing and Gardaí are eager to hear from anyone who may have seen Paul, particularly on Tuesday 6th or Wednesday 7th.
Paul is described as over six-foot-tall, very thin build with receding hair going grey. He usually wore dark clothing.