CRIMECALL 1800 40 50 60
KILLING OF JOE DEACY
Gardaí in Claremorris are investigating the circumstances surrounding the death of 21 year-old Joe Deacy who was found unconscious with head injuries in a driveway of a house in Gortnasillagh, Co. Mayo on 12th August 2017.
Joe was from St. Albans in England but had close family ties to the west of Ireland. He loved visiting family and friends in Galway and Mayo, and regularly travelled over to attend Mayo GAA games.
On the 11th of August 2017, Joe was out with friends in Kiltimagh. He later returned to the house where he was staying in, in the nearby townland of Gortnasillagh. At 6.45am on Saturday morning, 12th August, Joe was found unconscious in the driveway of the house with head injuries. Joe died at Beaumont Hospital the following day from his injuries.
Joe's family travelled to Ireland to make an emotional appeal on Crimecall for information from the public.
Appeal:
If you have any information at all and have not yet come forward, Gardaí are appealing to you to do so now.
Were you in the vicinity of Gortnasillagh or the N5 between Swinford and Bohola on 12th August between 2.30am and 7am? Did you see anything? If so, please come forward.
If you have any information, please contact Gardaí in Claremorris on 094 9372080.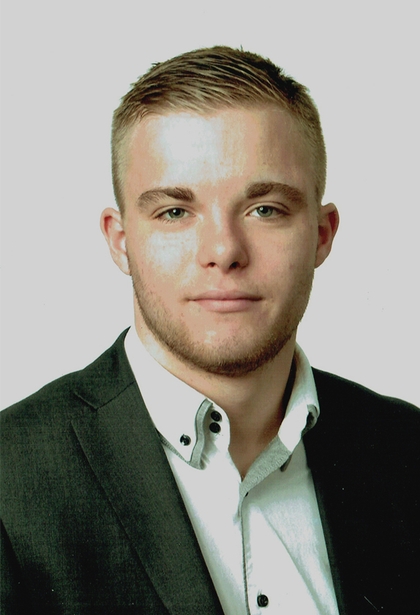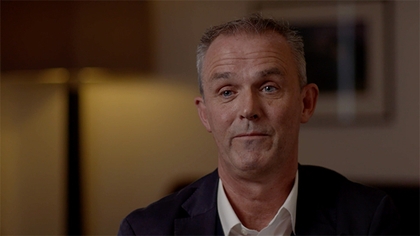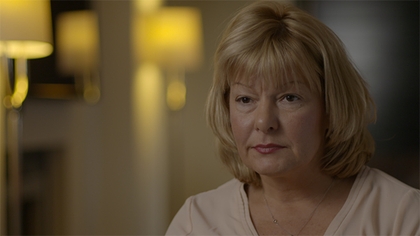 MURDER OF FELIX McCANN
Gardaí in Dundrum are investigating the murder of 48 year old Felix McCann whose body was discovered on 23rd January 1998 in a disused shed at Dún Gaoithe on the Kilgobbin Road, Sandyford, Co. Dublin. He had been seriously assaulted.
Following an extensive investigation, Gardaí established that Felix was dropped off at a house at Bearna Park estate in Sandyford between 12.30am - 1am on the 23rd of January. However, his friends were out that night so he was unable to stay there. At 1.15am, a couple driving past Bearna Park saw a man matching Felix's description near the entrance to the estate. At 1.35am a taxi driver saw two men walking up Sandyford road towards Dún Gaoithe. One of the men matched Felix's description. The second man was described as being around 30 years old, 5ft 7'' inches in height, wearing a black anorak and had shoulder length, unwashed curly black hair.

This man has never been identified.
Felix is described as 48 years old man, 5 ft 8'' in height with slightly receding greying brown hair. He was wearing blue corduroy trousers with a canvas belt, a black double breasted raincoat with a white padded lining, a white shirt and t-shirt. A blue blanket was found in the shed which Felix was known to carry with him.
Felix's brother Miles made an emotional appeal on Crimecall for any information on his brother's murder.
Appeal:
Have you any information about the man seen with Felix around 1.35am that night? If so, Gardaí would like to hear from you.
If you have any information at all, even something that may have seemed insignificant at the time, Gardaí are appealing for you to come forward now.
Gardaí are appealing directly to anyone who has personal knowledge or information about the murder of Felix McCann, and who felt unable to pass it on at the time, for whatever reason. With the passage of time, that person may feel in a position to give that vital piece of information.
All information received by the Gardaí will be dealt with sensitively and sympathetically.
If you have any information, please contact Gardaí in Dundrum on 01 6665600.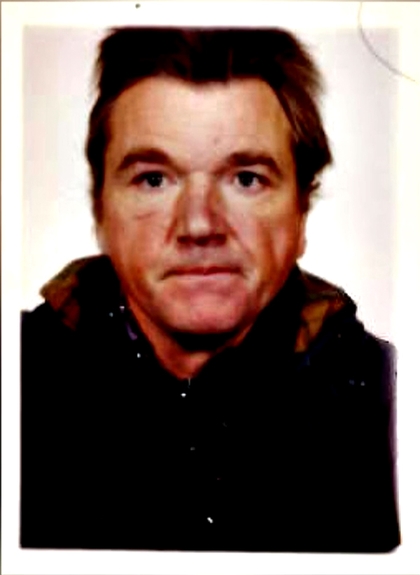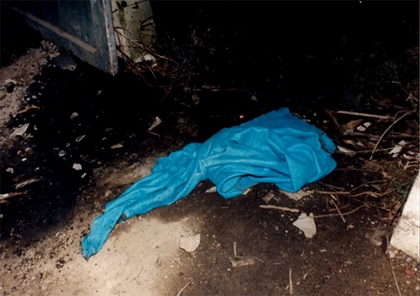 'BARNA MAN': UNIDENTIFIED BODY FOUND IN GALWAY
Gardaí in Salthill are appealing for the public's help to identify a man's body found at Rusheen Bay Woods, Barna, Co. Galway on 27th September 2014.
Due to decomposition and a lack of identification documents on the body, Gardaí were unable to identify the remains. An extensive investigation was launched, which included the services of forensic experts at home and abroad. A 3D scan of the man's skull was used by facial recognition experts to reconstruct an image of the man's face. The clothes and watch he was wearing are commonly sold in retail outlets in Canada and America, but not in Europe.

DESCRIPTION
Aged between 43 - 48 years old
Large build
Distinctive gap in his top front teeth
He was wearing a leather jacket, Athletech fleece and Athletech runners
Wearing a gold 'Caravelle by Bulova' brand watch
A single key was found along with a small sum of money in sterling and euro notes.
Appeal:
Gardaí are appealing to anyone who may recognise the man from the reconstructed image, together with the description of his clothing. Can you identify him?
Gardaí are appealing to anyone in the tourism industry, as well as private landlords, who may have been in contact with the man between June 2014 and September 2014. Do you recognise him?
Gardaí are seeking the assistance of the general public in identifying the deceased.
Do you have family or friends in the UK, USA or Canada? Gardaí are appealing to you to circulate the reconstructed image of the man via social media both nationally and internationally.
If you have any information, please contact Gardaí in Salthill on 091 514720.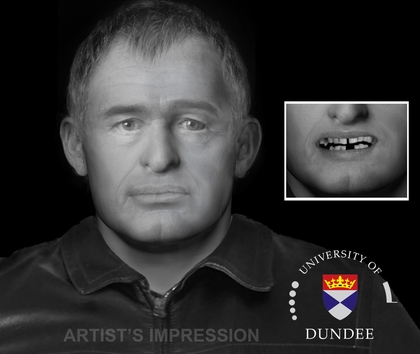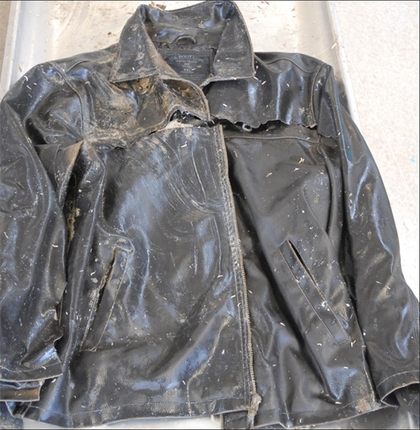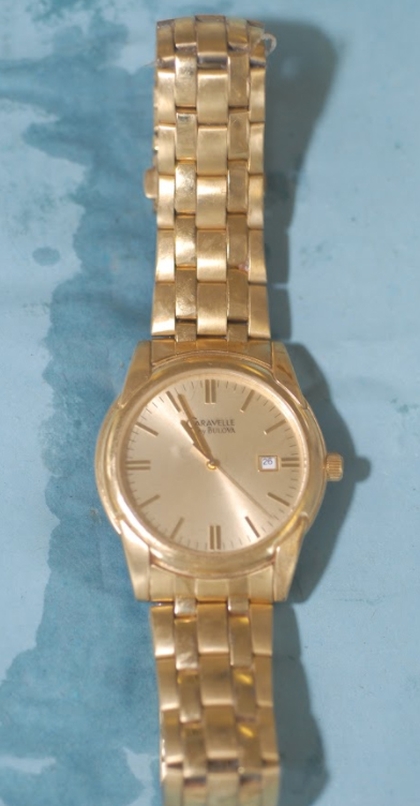 MISSING PERSON: MARCIN MICHALEK
Gardaí at Leixlip Garda Station are investigating the circumstances surrounding the disappearance of 38 year-old Marcin Michalek who has not been seen since 17th April 2016.
Marcin is a Polish man who had been living in Ireland for a number of years. At the time of his disappearance, he was living in Maynooth. The last confirmed sighting of Marcin was at Tesco's Maynooth between 6.35pm and 6.52pm on 17th April. His car, a grey Mazda 6, registration number 04 WX203 was recovered on 4th May 2016 at the Sally Gap in Co. Wicklow.

DESCRIPTION
5ft 9'' in height
Medium build
Blue eyes and dark hair
Tight haircut with a partial beard.
Last seen wearing blue jeans, a black tracksuit top with red writing and beige walking shoes.
Known to carry a small black backpack
Marcin's family, friends and the Gardaí are extremely concerned for his safety and wellbeing.

If you have any information, please contact Gardaí in Leixlip on 01 6667800.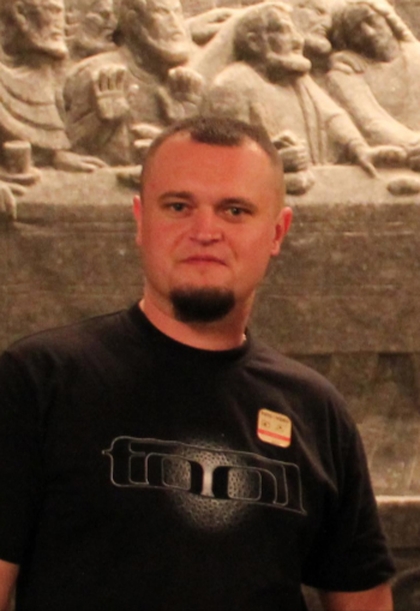 Hi-Jacking, Liffey Valley, Lucan
Gardaí at Lucan are investigating a hi-jacking that occurred at Liffey Valley Shopping Centre car park on 27th May 2017.
Two brothers, including a teenager, were sitting in a car in the car park when a man and woman approached and asked for the time. They returned a short time later and got into the back of the car. They assaulted the teenager and demanded the keys. They then put the teenager and his brother out of the car and drove off
The car is a grey Toyota Avensis, registration number 04 D4354. After the incident, it was seen travelling southbound on the M7. Around 9.40pm, the same car was used in the theft of petrol at a service station in Abbeyleix, Co. Laois where an image of the man was captured on CCTV.
There is also an EVOFIT of the female suspect.
If you have any information, please contact Gardaí in Lucan on 01 6667300.