Architect Dermot Bannon is back and building again!
In this series of Room To Improve Dermot and Claire help a young couple in Tullamore renovate an old dwelling with special significance.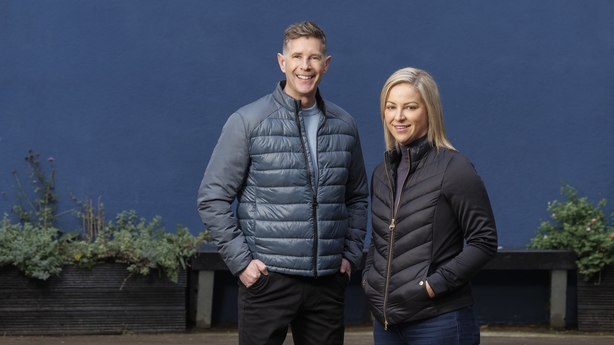 Tullamore
Conor and Amy are a young couple who have made the decision to put down roots together by renovating an old farmhouse in the heartland of Tullamore. The old dwelling has a special significance for the couple as it was where Conor's father grew up and was the homestead of his paternal grandmother and family for many years.
The house was effectively derelict for decades and is in need of a full overhaul. Conor who works for the Irish Army as a training officer, asked his friend Ronan from White Construction to undertake the big job. Their budget is very tight, to renovate the old farm dwelling and incorporate a contemporary extension to the side of the house is going to cost a total of €325,000. Due to the deep rooted family connection associated with the farmhouse, Conor insisted that the original traditional building keep its charming layout but be totally upgraded and that the extension compliment the old farmhouse façade.
Throughout the build the couple encountered a lot of stress and unforeseen problems, Covid lockdowns and then Conor being called away to serve in Kosovo for six months during construction. It was Amy, who is originally from Cork, who had to take on the entire project management of the build while Conor was abroad. While Dermot was on board to support and steer Amy, he encountered the added difficulty of the couple having two different styles. Conor wanting a cosy home and Amy wanting a modern contemporary abode, navigating through compromises between the two was no easy feat! However, the project resulted in a spectacular build with two extremely satisfied clients.
Lucan
Ross and Caitriona Boxshall from Lucan in Dublin, purchased their dream home in 2017. Ross is a stay at home Dad and Catriona is the single income earner for the family and works in the airline business. Their home, an old 1950's council house was a massive renovation which included an extension especially since it had to accommodate their young family of four children. The couple had previously had a variety of aspirational drawings for their build but their budget could never cover the cost of the dream drawings. The family who were now renting nearby had a tight budget of €195,500. They sought Dermot's help and needed him to deliver a design that could facilitate their large family's needs but that could be constructed under their very tight budget.
Dermot revealed a plan that would facilitate the old abode to be renovated plus he added a rear extension and the cost of construction came in just on budget. However, the budget was thrown into disarray with Covid lockdown delays, construction costs and costs of material spiralling plus Catriona's income was badly affected during the pandemic. Also, the family were renting nearby so things were starting to look unmanageable but the Boxshall's persevered.
Undeterred, Dermot and Clare worked together under extremely tight budgetary restrictions. With a few compromises along the way, Dermot managed to deliver the forever home Ross and Catriona had always dreamed of.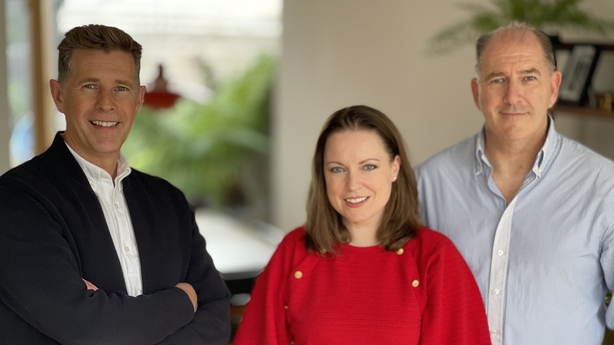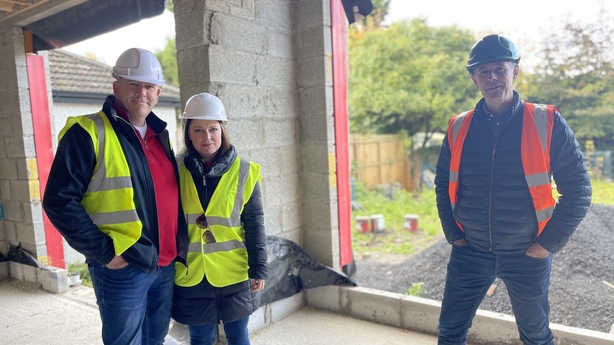 Ep 2 Suppliers' List
Episode 3 - Blessington
Carmel and Hugh O' Neill featured in last year's series – they are the parents of Hilary and Paul Fairbrother. Hilary, Paul and their two children had moved into her old family home, while her parents wanted to downsize to a brand new build on their land with its stunning views overlooking Blessington Lakes in West Wicklow.
Carmel and Hugh wanted a home which was going to be manageable for them both going into their later years in life and Dermot's brief was to deliver this. Their previous house had been cold, hard to manage and just too big for them so Dermot's design needed to reflect a home with their requirements while also still capturing the stunning view they had in their old home. The house was being built on the same grounds of their own home so Dermot was very conscious of giving both families privacy
Once planning was approved – Dermot took Hugh and Carmel on a road of discovery that a modern design would most definitely still deliver their requirements. Dermot was adamant that their home resulted in a warm home with elements from their old home that they so dearly loved, but they also had a budget to stick too also. Their new home resulted in an A3 rated bungalow that met their needs perfectly.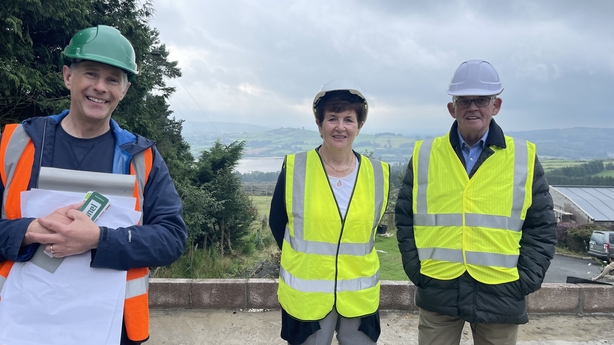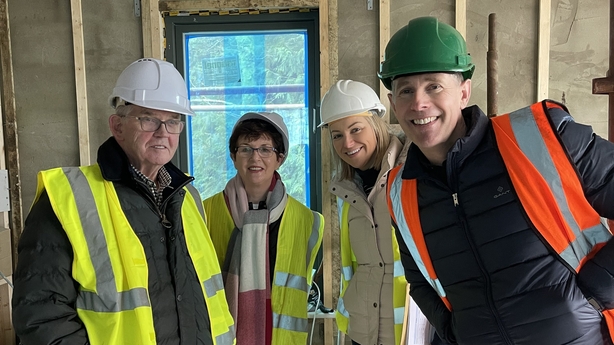 Episode 4 - Castleknock
Andy and Ann-Marie Gray currently live with their two sons in a three bed semi-detached house in Castleknock in West Dublin. The Gray family have been living in the house for seventeen years when it was built in the mid-nineties, so it is a modern house, but they wanted to future proof it – they want to increase the BER rating from a C1 to an A3, as well as build a rear extension onto the home.
Ann-Marie who is a nurse and Andy a qualified physicist, who has been working from home since the pandemic decided to take the leap with the refurbishment through re-mortgaging and their existing savings. Having worked and lived in the house – Andy in particular wants to utilize the home better – their home felt like it had become smaller to them after the lockdowns, they were simply out growing the property.
Dermot is bringing them on a road to discovery that it is not all about adding loads more space but more about discovering what space they actually need in their home. They have a budget of €180k – Dermot wants to show the couple that it is not all about building the biggest extension – it is all about building for their needs and the future.