North Sea Connection is a contemporary thriller series set within an isolated and traditional rural Irish fishing community in Connemara. The Kennys' story is about the extreme and violent situations that will challenge them, divide them and establish their new role in hock to a group of vicious people. Darkly humorous and ultimately heroic, the story is about survival first, then growth and finally empowerment.
The Kennys start out as relatively 'clean', involved in low key illicit smuggling activity: counterfeit cigarettes and booze. This small black-market level of criminality is not uncommon in these outlying communities, the extra income from which can keep their livelihoods afloat. This gives the family – and our protagonist Ciara – a moral as well as a physical journey to go on across this and subsequent series. Ciara will rise from being threatened and manipulated (due to her brother, Aidan's, hubris and narcissism) to a position of strength.
Having taken one misstep, the Kenny's are trapped and given no option but to learn how to be bad people – fast. As the series progresses, Ciara's resilient canniness, pragmatism and ambition propel her into morally compromising territory. How far will she go?
The West Coast of Ireland is one of the most beautiful places on earth but only the tourists wander around admiring the view. The villagers work, dawn to dusk, and are a tough group of people whose lives have been built on centuries of tradition and struggle. These are strong families, self-sufficient and smart. This story is about the fall and rise of the Kennys.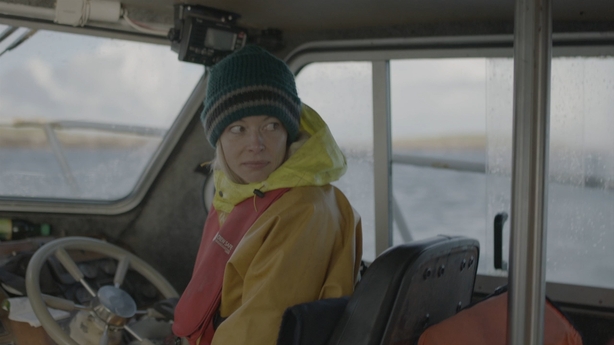 6 episodes
North Sea Connection is written by Mark Greig ('Bulletproof') and directed by Paul Murphy ('Red Election') and Hannah Quinn ('The Stranger'). The series is executive produced for Viaplay and Ireland's RTÉ by Jess Pope, Christian Alveborg, William Diskay, and Jonas Fors at MOPAR Studios, Jon Petersson at Nordic Entertainment Group (NENT Group), David Crean at RTÉ, Andrew Byrne at Screen Ireland, and Tristan Orpen Lynch and Aoife O'Sullivan for Subotica. Nell Green ('You Were Never Really Here; 'Medici') is producing the series. International distribution is by A+E Networks® International. Funding for the series has been provided by Screen Ireland, the Broadcasting Authority Ireland (BAI), and Western Region Audiovisual Producers (WRAP) Fund.