DIY SOS: The Big Build Ireland, the show that rebuilds people's lives by rebuilding their homes is back for a second series. The popular series presented by Baz Ashmawy will feature families based in New Ross, Meath, Santry and Waterford city.
Chief-motivator Baz Ashmawy is joined again by some familiar faces in designers Aoife Rhattigan of Restless.Design, Kerry Hiddleston of Hiddleston Interior Design, Peter Donegan our garden designer, and Helena Ryan, our health and safety officer.
The DIY SOS team also delighted to introduce the new build team led by Liam Flynn and Anthony Darby from Collen Construction and specialist carpenters Dan Kenny and Nicky McMahon. Together with an ever-increasing and amazing group of volunteers, national and local suppliers, Baz was a busy man corralling and motivating a hard working team through the pressures and challenges of a 9 day build!
Episode 1
The first episode features the most challenging build to date for the DIY SOS team in Shanbough, just barely on the Kilkenny side of the River Barrow, which runs through New Ross. The build started in an empty field, which was gifted to Johnny Alyward by his elderly, bachelor uncle John. Johnny was diagnosed with Motor Neurone Disease in November 2020, and discovered in early 2021 that he has the most aggressive type. He and his wife Lynn have two young boys together, one of whom is on the autism spectrum and for whom Lynn acts as full time carer. They were living with Lynn's older sons Cian and Aaron, in New Ross, when Johnny was diagnosed and they were left with no means of adapting or owning a house that would cater for him as the disease advances.
Uncle John decided it was time for Johnny to come home to his beloved Kilkenny and so he gave them a field on his land, adjacent to his own house. The DIY SOS team were more than happy to help Johnny, Lynn and their boys, as well as Johnny's older kids from his previous marriage, Aaron, Colin and Kelley, to realise their dream to bring Johnny home and build him a house that will provide security and comfort for him and his family throughout his remaining days and into the future for his young family.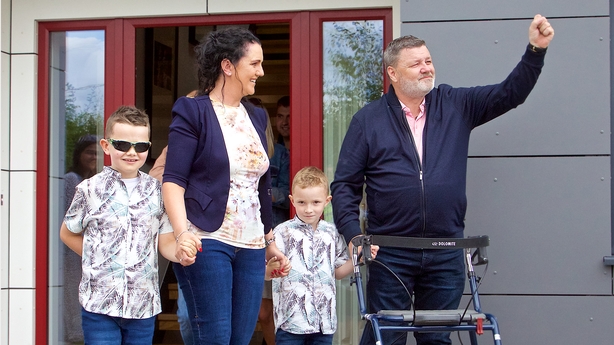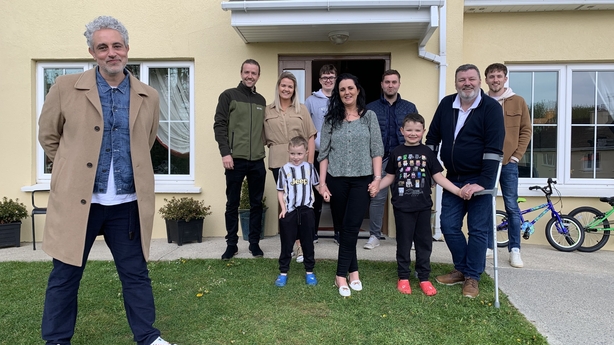 Episode 2 - Santry
The second episode of DIY SOS: The Big Build Ireland comes from Santry, North Dublin where a team of volunteers take on the task of renovating the Costello family home. Young mother, Laura Costello was left partially paralysed following a rare birth event, which happened while giving birth to her fourth baby in June 2020. Immediately after the birth, Laura fell unconscious and was taken into the ICU where her brain activity was extremely low. Her loving family were prepared for the worst but Laura is a fighter and after a few days she started to show small signs of improvement. It's been an uphill struggle for them all, but Laura, who has since spent a year in the NRH has been making steady progress.
Laura has defied the odds so far, following what was a traumatic and almost catastrophic birth event. The family home needed significant adaptation to facilitate wheelchair use and various complex occupational needs. Due to the efforts of the Build Team Laura finally got to come home to live once again with her husband David, stepson Dylan and their four youngest children, Thomas, Matthew, Sophie and for the first time, with baby Daniel.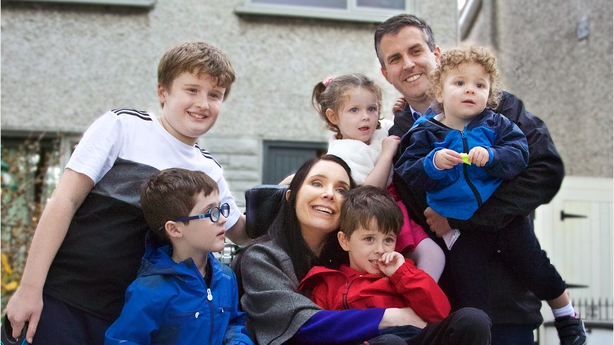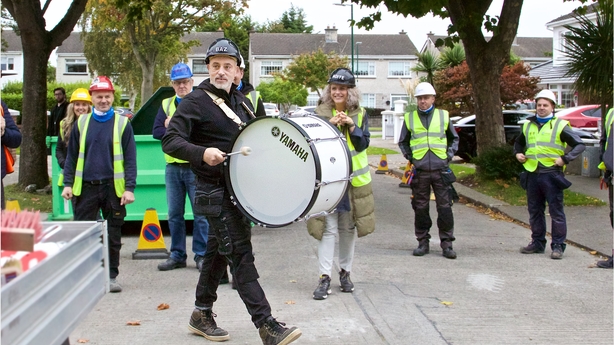 Episode 3 - Longwood, Co Meath
In the third episode of this season of DIY SOS: The Big Build Ireland Baz and the team meet the Parsons family in Longwood, Co. Meath and set about building their much-needed extension to cater for their sons' needs.
Glen, Jen and their two boys Ryan and Josh live in the village of Longwood, Co. Meath. There are three members of this young family with additional needs and their small semi-detached home was no longer practical or functional. Mum Jen (37), initially applied to DIY SOS looking for help for her youngest son Josh (6) who, after years of investigation, was diagnosed with Smith-Magennis Syndrome, a severe developmental disorder that affects many parts of the body. Josh is non-verbal, peg-fed and is in a wheelchair; he is unable to walk, crawl or sit unaided. Josh's older brother Ryan (9) has autism and so has sensory requirements and needs his space and quiet time, which was very difficult for him to get in their original house.
Jen also has multiple health issues which are becoming increasingly debilitating and affecting her mobility. In fact, her health issues coupled with the demanding schedule trying to care for the boys while husband Glen (39) was at work, resulted in the family making the difficult decision that Glen would retire from his 21-year career with the Defence Forces to be at home full-time and help care for his young family.
The Parsons original home was small, cluttered and not at all suitable for Jen's increasing needs or the severity of Josh's needs. Jen was sleeping on a mattress in Josh's room and he needed constant entertainment to distract him from his own discomfort. In their new home the team provided them with much needed space as well as the sensory requirements that will make a huge difference to their lives and those of both of their children.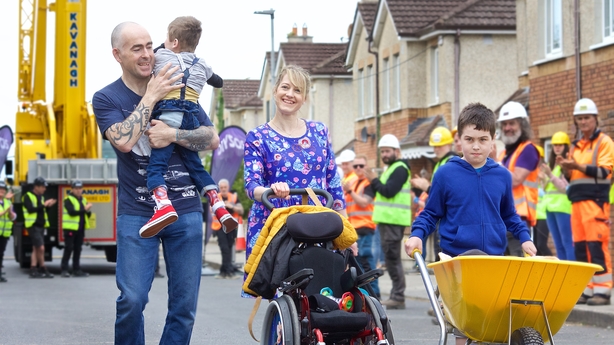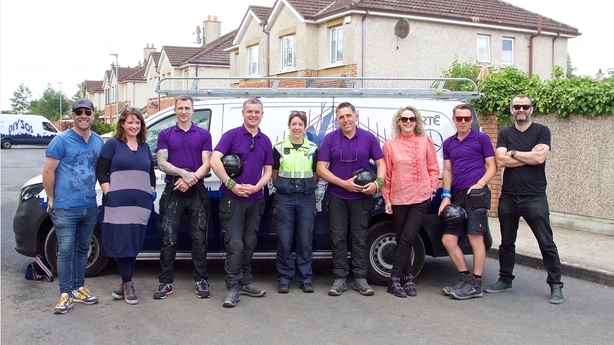 Episode 4 - Waterford
For the final episode in the series the DIY SOS team packed up their tools and headed to Waterford City. Laura Sheridan, a nurse from Comeragh Park beams with positivity, but it's been a tough year for the brave mum of three. This former Nurse of Year and Nursing Home Manager battled through Covid times before being diagnosed with stage 3 Hodgkin's Lymphoma, a form of cancer that affects the immune system.
Furthermore, Laura's beautiful twin boys were also found to have a form of autism which requires constant supervision and care. Every day is a tough battle for Laura and taking time out to rest and recover as just not an option for this separated Mum. Like every parent, all Laura just wants to do is make her children happy and secure and the DIY SOS volunteer team endeavour to help make that possible in a cold and wintery Waterford.