Room To Improve is back, with Ireland's favourite architect setting out to create a diverse range of beautifully designed and cleverly built homes. Starting on Sunday 8th September, at 9.30pm on RTÉ One Dermot Bannon returns with more of his innovative and contemporary designs.
This year, Dermot is ready to take on an array of properties, some with quirkier challenges than others. From pebble dash to plywood, from steep embankments to faux Georgian pillars, this year's clients will need to be trusting, with an architect who is known to be persistent.
Our homeowners are more informed, more opionated and more demanding than ever before.
But similar to all other years, there is only one person who they feel can make their household dreams come true.
Dermot is passionate about design and will go to any lengths to persuade his homeowners to take on his ideas. This year, he has three quantity surveyors to work with, all determined to keep his designs on budget. Claire Irwin, Divashni Mathura and Alan Morrissey are the trio who have been entrusted with this tricky task. Our homeowners come from the four corners of Ireland. Mary and Joe live in Borrisoleigh and are due to tie the knot, mid build. In the sunny south east, Claudia, a Feng Shui consultant and Tom, a pilot, bring Dermot down to Tramore, to create a home that will make the most of their stunning sea views. And in Kildare, Dermot enlists garden supremo Diarmuid Gavin, to take on one of the most challenging gardens ever on Room To Improve.
The role of the architect is sometimes designer, sometimes mediator and always perfectionist.In this twelvth series, Dermot Bannon shows no signs of slowing down, as pushes his creativity and his passion to the limit. With stunning results.
Episode 1 – Athgarvan, Co. Kildare
David and Nessa Conlon have just bought this 1990s split level detached bungalow and plan to move in with their three children (twin boys aged 11 and a 7 year old girl) once the renovations have been completed.
This is the third time they have bought a house and tried to make it their forever home…but each time, they fall out of love with the house.
The split level house is in a cul-de-sac, close to The Curragh, and is full of interesting quirks, like curved interior walls, a corridor with seven doors leading into bedrooms and bathrooms and most alarmingly – a 600 square meter garden, with a 40 degree slope rising to a height well above the roof of the house.
With a budget of just over 220k, architect Dermot Bannon has a huge challenge on his hands, both inside and outside the house.
This house is basically a series of staggered terraces making their way up the site. The challenge will be to make their home more legible. Dermot presents a design that sees the house opened up, and a raised pavilion at the rear. But will the clients like what they see?
With plans in place for the house, its time to tackle the elephant outside the room – the garden. Dermot calls on garden supremo Diarmuid Gavin, to design and create what has to be one of the most challenging gardens ever on Room To Improve.
The two men set to work to build what will hopefully become Nessa and David's forever home.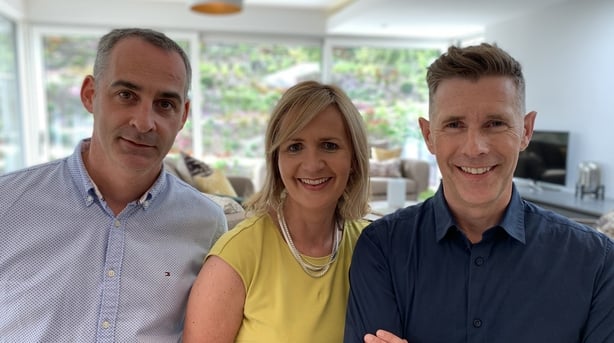 Episode 2 - Borrisoleigh, Co. Tipperary
n the second episode of Room To Improve, Dermot Bannon heads to Borrisoleigh, Co. Tipperary, to meet Joe Kenny and his bride to be Mary Hayes. Joe's house is a 3 bedroom, 2 storey house on a half acre site about half a mile from Borrisoleigh, with beautiful views of green fields. Mary and Joe are creating their dream home, to move into just after their wedding. Joe has lived the bachelor life up until now and his house reflects this. Dermot can see exactly why Mary is insisting on a redesign.
Mary says Joe's house needs to be dragged into the 21st century, as they are getting married and she won't be moving in otherwise!
There's the 'M50' of a driveway that goes around the house. A sea of tarmac that circles the property, ideal for driving around but not for much else. At the front of the house, stands a canopy with four white pillars. Joe's pride and joy. But Dermot sees it differently.
Inside, the house is made for one – the 'good room' that's only used for drying clothes, the kitchen that isn't suited for any guests, and the bedroom with bare floorboards and unfinished light fittings.
Dermot sets to work on making this house a home for both Mary and Joe.
In the middle of all of this, is a wedding. Paul the builder is keen to get the house finished in time for the big day. A tall order for a house that needs a lot of TLC.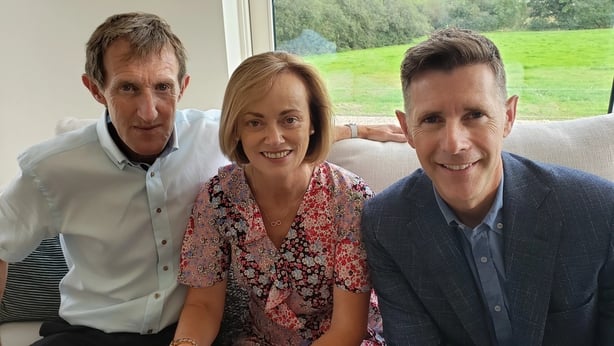 Episode 3 - Rathfarnham
In the third episode of Room To Improve, Dermot Bannon heads to Rathfarnham, where Yvonne and Adrian Saunders live with their daughter Lauren.
Yvonne and Adrian's house is a detached 1950s two-bedroom property, in need of massive transformation. Dermot likens it to a 'Hansel and Gretel' house.
The house is deceptive, the opposite to a tardis – from the outside it looks a sizeable home, but inside its unusually small.
One of the most appealing features is the pebbledash exterior. Well Dermot thinks so. The couple, however, has a completely different opinion on the outside walls. They want to get rid of the pebbledash, Dermot has other ideas.
This Rathfarnham home has a large garden that the couple absolutely love. Adrian is a keen gardener and wants to… you've guessed it… bring the outside inside.
Dermot is keen to extend to the side – he wants to take full advantage of the sunlight, and the new extension will be stepped back to maximise space and keep it from dominating the existing structure.
However this house is close to the road, so an extension to the side will bring its own challenges.
The couple's budget is approximately 250k and as Adrian is a project manager, he will be over every single detail of the build and keeping tabs on Dermot.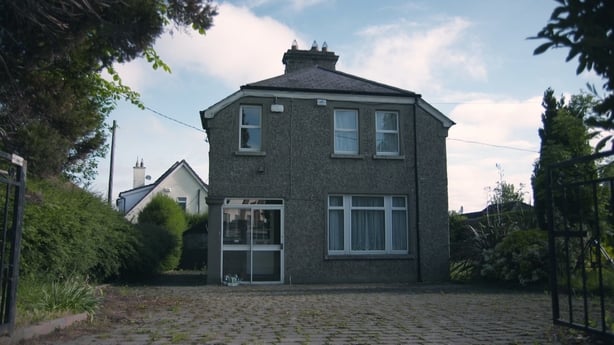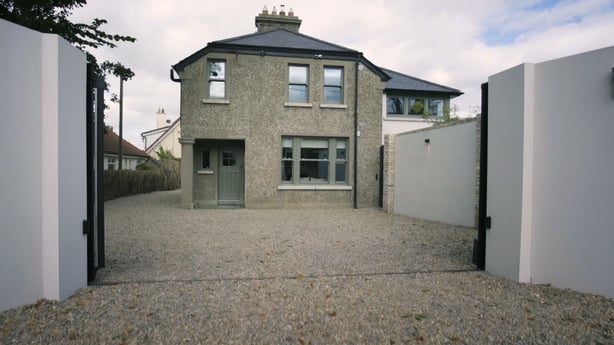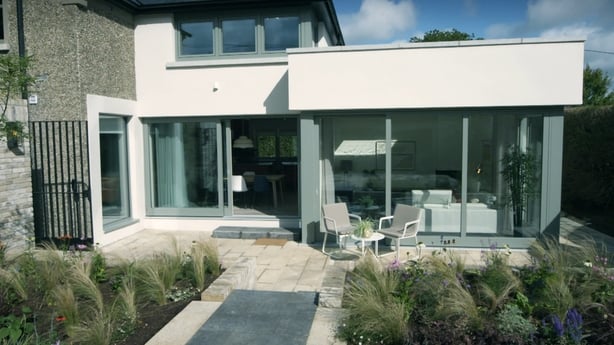 Episode 4 - Ashford
In Ashford Co. Wicklow stands the house of Nigel and Frances Coffey. Frances's parents live next door. Several years ago her father built a private road and gave seven plots of land to his seven children.
The house is a typical 1990's bungalow, built from a handbook. It was perfect for them 20 years ago, but with 5 children ranging in ages from 9 to 26 and with girlfriends, friends, a dog and family living near by, the house is just too cramped and they struggle for space.
Frances and Nigel have worked hard, he is a VP of a pharmaceutical company and she is a nurse.
They want to build their dream home and their budget is €450,000.
Dermot has an opportunity to create one of the most breath taking designs ever seen on Room To Improve.
For the first time, Dermot comes under budget. However, things begin to take a turn when the couple start adding to what they originally wanted.
Frances loves yoga and Dermot suggests a space where she can practise her moves. Nigel loves pool so that too is added into the mix. With a double height space in the kitchen and views from many of the rooms to the surrounding hills, the house begins to take shape.
For an architect, this is like a dream come true. However, Dermot notices that Nigel and Frances are drawn to hotel-like design features, and a bit of 'bling'. He wants to show them that style doesn't have to cost a fortune and he tries to reel them in.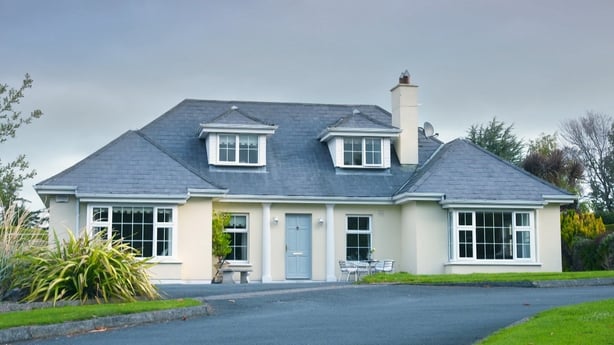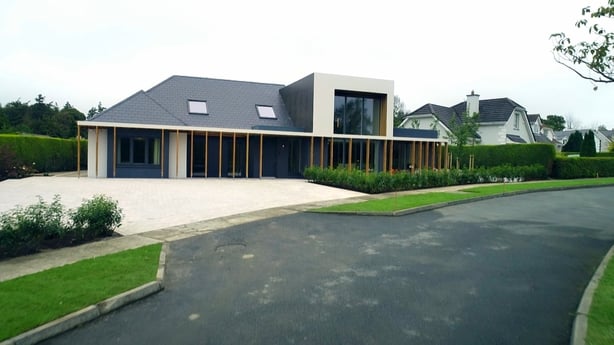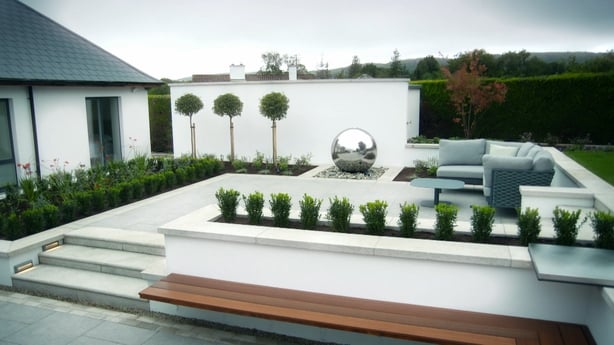 Episode 5 - Tramore
Claudia and Tom bought this 1920's bungalow with panoramic views of Tramore Bay in 2012 for €305K. Just back from living abroad (Spain, Dubai and Germany) they have been living in the house for the past year.
Claudia is originally from Germany and Tom was born and reared in Tramore. His father lives just 80 metres up the road.
It was always Tom's dream to move back to Tramore with Claudia and their three sons, 8 year old twins and an 11 year old.
Tom and Claudia met 15 years ago when she was cabin crew for one of Tom's flights. Tom is now a cargo pilot for ASL and Claudia juggles the demands of being a stay at home mum, with teaching Zumba to the Tramore locals three times a week. She also studies Feng Shui.
With four bedrooms, a family bathroom, kitchen, living room and conservatory all on one level, the layout is pretty cramped and dark in this house. The kitchen is the size of a cupboard and the conservatory cuts off much of the view.
Dermot has his work cut out for him, to fulfill Claudia's Feng Shui brief and to make the most of the sea views, without compromising their privacy. He creates a design that hopefully will make his clients happy.
However, they are not.
It takes two further designs, lots of negotiating and some hard talking on both sides before everyone can settle on the perfect layout.
The build of this Tramore house takes over a year, from presentation of initial design, to completion. With a tight budget of 220k, to include renovations and an extension, Dermot is pushed to the limit in completing what will hopefully be the perfect house with the perfect view.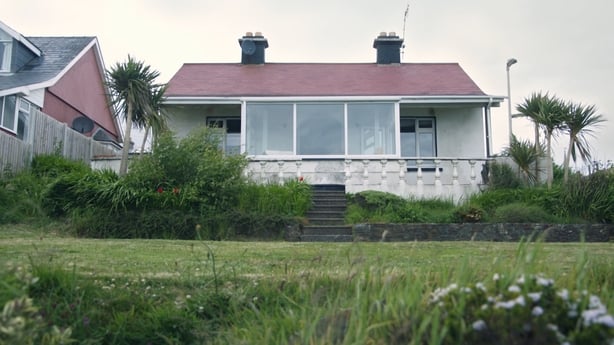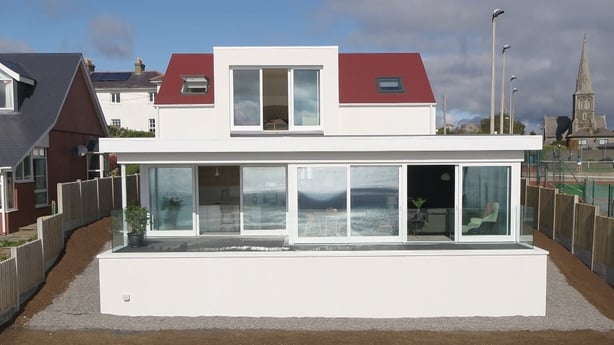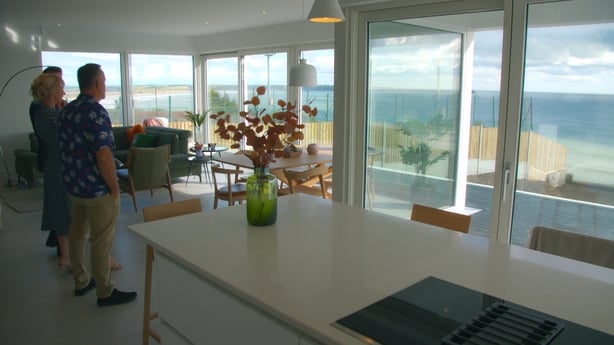 Episode 6 - Drumcondra
Glenn Keating and Gustav van der Westhuizen live in Grace Park, Drumcondra, with their 5-year-old son Noah and two pet Weimaraner dogs.
They live in an Edwardian terraced three story house. The terrace was originally built for officers of the British Army, between 1897 and 1902.
Glenn is a youth worker for LGBTI+ young people in the city centre and Gustav is a banker. They have rented and lived all over from South Africa (where Gustav is originally from) to Kilkenny but finally found their dream house in May 2017.
Glenn tried to spearhead works in Grace Park Gardens but came across a major stumbling block when he couldn't tie down a builder. They have been in the property 19 months and have never unpacked.
The house comes with it's own difficulties; previously owned by siblings the property was carved into two separate living spaces and is filled with quirky features alongside it's original features and separate heating systems.
With a very tight budget of 150k, QS Divashni Mathura is on hand to oversee the delicate negotiations.
Gustav has big style and wants to bring light to the property with neon flamingo lights and eclectic sculptures and Glenn has dreams of polished concrete and Crittall windows.