Meet Tara Fay and Bruce Russell. Two wedding planners who've risen to the top tier of their profession – creating elegant receptions and exclusive private events for celebrity clients all over Europe. Friends, contemporaries and now, rivals.
In this series, Bruce and Tara will make very different wedding day pitches to our soon-to-be married couples. Tara will present dream weddings in Ireland. Bruce will showcase glamorous foreign locations. Each couple will be offered a tantalizing preview of both options. And then they'll choose….their Big Day…will it be Home or Away?
EPISODE ONE - NIAMH & CONOR 
It's all go in Tullamore, County Offaly where Student nurse Niamh and her partner, clothing entrepreneur Conor are balancing work and family life with their two-year-old son Alfie. The couple's €12,000-€15,000 budget will have to cater for 150 guests at home, but just 50 people abroad. Leaving Tara with less to spend on a venue and Bruce with fewer friends and family to take away.
Wedding Planner Tara proposes a reception at the Green Barn at historic Burtown House in Athy, County Kildare – just one hour's drive from Niamh and Conor's home. Bruce takes the couple to Quinta de Sant'Ana – a working farm in the quaint Portuguese sunny village of Gradil, just 30 minutes from Lisbon. So far in their relationship, Niamh and Conor have made all their major decisions with the toss of one lucky coin.
But will fate intervene now as they're faced with the tricky choice of a woodland wedding with all their friends and family OR a once-in-a-lifetime trip to paradise with a much smaller group of friends and family? Will one of the biggest decisions of their lives be on the flip of a coin?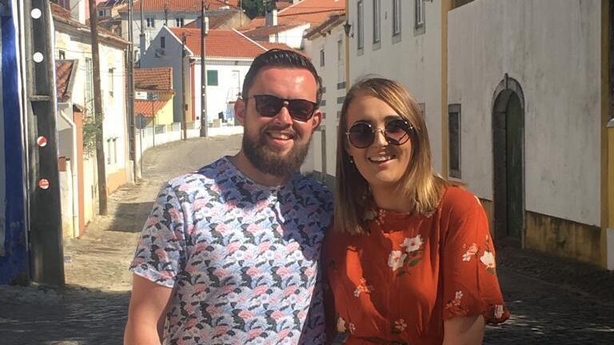 EPISODE TWO - BREDA & LIAM
In Drumlish, County Longford, scientist Breda and window fitter Liam have been planning their Big Day for two years but, with busy schedules and two young daughters to raise, they're still no closer to tying the knot!
Having worked in the same shopping centre a few years ago and never crossing paths, they finally both swiped right on Tinder in 2015 and, despite 'not being each other's usual type', they fell madly deeply in love!
The couple can't decide whether to marry in Ireland and risk the parents inviting EVERY cousin and neighbour under the sun, or to just suit themselves and marry abroad in the sun!
Enter wedding planners Tara and Bruce with two VERY different visions for the couple's Big Day. Bruce whisks Breda and Liam away to the 1920s grandeur of a former royal residence perched on a hillside in Barcelona. Tara tempts the couple with the promise of a fairytale wedding in the splendour of Markree Castle in Co. Sligo.
Will the couple opt for an opulent wedding in sun-drenched Northern Spain? Or pray it doesn't rain in a 17th century mansion?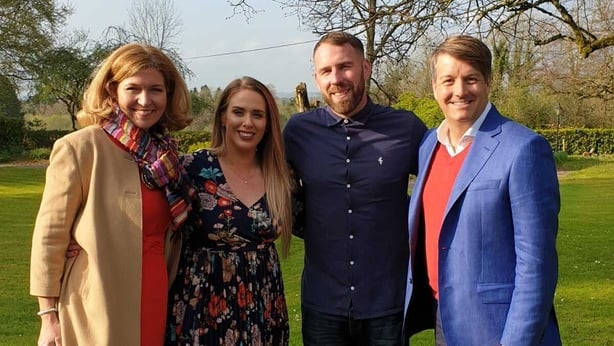 EPISODE THREE - ALICE & CHRIS
School Sweethearts Chris and Alice live just outside Cahir, county Tipperary, with their dog Max. After 13 years together, countless times being the bridesmaid and a guest at other people's weddings, it is finally time for Alice to be the Bride!
Faced with a virtual blank canvas, wedding planners Tara and Bruce face their biggest challenge yet – a couple with lots of ideas, very different ideas. Alice loves old and vintage while Groom Chris likes the modern style! Bruce and Tara will do well to please these two!!
Pulling out all the stops and hoping to win, Bruce wows the couple with a visit to a grand Art Nouveau hotel on the waterfront of Balluta Bay in Sunny Malta!
Not to be outdone, Tara showcases a sumptuous reception at the luxurious Hunter's Yard at the Mount Juliet Estate in Kilkenny, complete with eagles, owls and puppies!!
So, what's it to be? A Maltese villa or a Kilkenny country estate?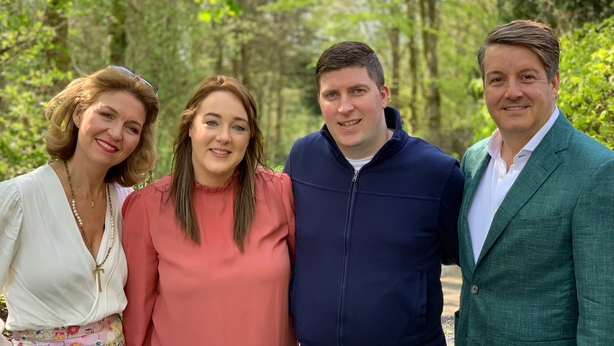 EPISODE FOUR - STEPHEN & ÁINE
Champion surfer Stephen and his fiancée Áine, along with their new baby Réailtín, from Strandhill County Sligo, have no idea where to get married. They need help!  
A wedding videographer by trade, Groom Stephen has seen it ALL at weddings and admits that it will be a huge challenge for the wedding planners to show them something new and different!!
With a 25-thousand-euro budget, the challenge for wedding planners Tara Fay and Bruce Russell will be to present their own very different vision of the couple's perfect Big Day. But will it be at home or away?
The couple's brief is to 'take over' a village and venue, but with over 200 guests to accommodate, Tara's options are very limited. Braving her fear of water, she brings the couple to the beautiful Clare Island, but her vision of an island wedding is inevitably hampered by the wet Irish weather!
Keen to impress, Bruce showcases the medieval charm and surfing paradise of Peniche in Sunny Portugal but will his plan be stained by the need to cut the guest list in half to deliver his venue at high season?
With this couple's own wedding expertise, the obsession to surf, and both families heavily involved - this will be no easy ride for our wedding planners Tara and Bruce!
Surfs up or Umbrellas up?