A year after Brady Hartsfield's (Harry Threadway) thwarted attempt to perpetrate a second mass murder, Hodges (Brendan Gleeson) and Holly (Justine Lupe) rebuild, opening private investigative agency, Finders Keepers.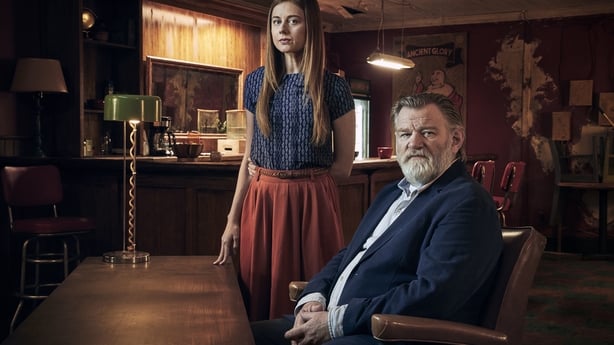 Meanwhile, Brady is now hospitalised in a coma under the care of Dr. Babineau, an ambitious neurosurgeon, with input from his brilliant wife, Cora.  When unexplainable occurances begin to affect hospital staff who are attending Brady, Hodges starts to suspect his old nemesis is somehow responsible.
The second season of Mr. Mercedes, based on Stephen King's Bill Hodges trilogy starts Monday October 22nd on RTÉ 2.