This week and next on The Late Late Show we want to give you the chance to win a tantalizing €20,000. That's right €20,000 and the good news is, it's tax free too!
You get to spend it however you like, treat your family, treat your friends, treat that someone special in your life or why not treat yourself and with €20,000, the possibilities are endless!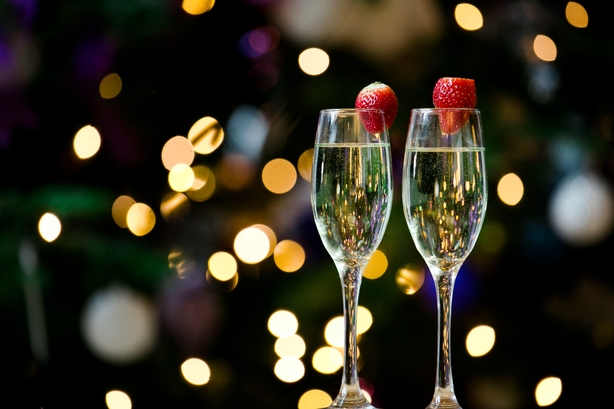 So for your chance to win the €20,000, answer this week's question:
COMPLETE THE TITLE OF THIS POPULAR RTÉ SHOW WHICH IS BACK WITH A BRAND-NEW SERIES ON SUNDAY: REELING IN THE
DAYS
YEARS
DECADES
If you know the answer, call or text the competition line:
ROI: 1517 71 71 81
text LATE followed by your answer and name to 57117 (ROI only).
Each text entry costs €2.00 (incl VAT). Calls from the eir network will cost €2.03. Calls from other networks and from mobiles will cost more.
Please note the person named in the entry must be aged 18 years or older as at date of entry.
This competition will close during the show on Friday, 16th April 2021. Please tune in for exact time. Please do not enter after this time as you will be charged for your entry, but your entry will not be included. If required, the entrant must be available to take a call from The Late Late Show and/or Ryan Tubridy on 16/04/21. If requested, the entrant must reconfirm the correct answer to the competition question live on-air during the phone call on 16/04/21 in order to win the prize. If the entrant fails to take/answer the call or is deemed by RTÉ to have answered the question incorrectly, the entrant forfeits his/her opportunity to win. Winner details will also be posted here once they have been contacted and verified. This competition is 1 prize that will run from 9th April - 16th April 2021 inclusive, with both correct answers entered into the draw.
Participation/entry denotes acceptance of all associated terms and conditions as listed below.
If you have a communications difficulty arising as a result of a disability and would like to take part in The Late Late Show viewer competition, click here for information on how you can participate.
COMPETITION TERMS AND CONDITIONS:
Service Provider: Phonovation. Tel: 0818 217 100.
This competition is open to Republic of Ireland residents only.
Each text entry must contain no more than 160 characters including spaces, otherwise you may be charged an additional cost for every subsequent message. The use of emoji/smiley faces will also incur an additional charge and may vary with operators.
Please do not enter outside of the advertised competition open and close times and date(s) as you will be charged, but your entry will not be included in the draw. Competition may be closed if watching on catch-up services, please check dates and times.
Entrants must be aged 18 years or older as at date of entry and a resident of the Republic of Ireland.
Promoter reserves the right to request proof of age, verifiable by birth cert or passport only, and proof of residency, verifiable by recent utility bill only (issued within 6 months of win).
The prize is non-transferable.
In order to claim the prize, the winner will be required to sign any documentation as may be requested by the Promoter relating to acceptance of the competition prize, terms and conditions and including, but not limited to, waiver of liability release in favour of the Promoter and such other persons as may be determined by the Promoter.
Prize for one winner is a €20,000 cash prize (issued as a euro cheque made payable to the winner only, allow 28 working days for delivery).
The Promoter reserves the right to substitute a prize of equal value if a prize element becomes unavailable for any reason whatsoever.
Employees of RTÉ, Phonovation, and their associated promotional partners, companies or suppliers and their immediate family members are not eligible to enter/win.
In the event that a call to a finalist(s) cannot be completed on-air due to technical issues on the part of RTÉ or time restrictions, RTÉ reserves the right to announce the winner(s) on-air on next week's show, in which case the finalist(s) will not be required to take Ryan's call in order to be deemed the winner(s).
RTÉ's decision in relation to selection of winner is final and no correspondence will be entered into
Any personal data relating to competition entrants will be used in accordance with current Irish data protection legislation and best practice. Please see RTÉ Privacy Policy for further details. Data relating to entrants will be retained by RTÉ for a reasonable period after the competition closes to assist RTÉ to operate competitions in a consistent manner and to deal with any queries.
For the purposes of administration of the competition prize, it is a contractual necessity that RTÉ shares the winning entrant(s) personal data with the competition promotional partners.
Where you have provided RTÉ with your personal data you have a right to be given a copy of your personal data subject to certain exceptions. To exercise your rights in respect of your personal data please see RTÉ's Data Subject Rights Guide
RTÉ standard competition terms and conditions also apply.