What's Ireland Eating?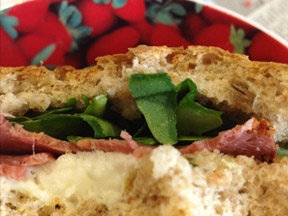 What's Ireland Eating? Show us please
Put your lunch, dinner, breakfast on the telly!
Last year, Philip Boucher Hayes made a documentary called "What's Ireland Eating? where he showed the nation the secrets of how ham is processed and just how old the chicken in our chicken sandwiches migh be

Now, he's making another "What's Ireland Eating?" which will tell the nation what's actually in our favourite takeaways; show the results of a study highlighting what Irish babies are being fed; explore our troubled relationship with sugar; and highlight cutting edge science that helps explain why food could be addictive.

But the programme is called "What's Ireland Eating?" and we want your involvement to help us reflect that.

This year we want to include pictures and videos of what you are actually eating in the programme.

We want an honest snap shot of your diet for the day. Send us a picture of breakfast, or your mid morning snack or your evening meal.

Here's what we would like you to do. It couldn't be simpler. Take a picture or a video on your phone or camera. Upload it to your computer and email it to myfood@rte.ie

We don't want to intrude on the privacy of your family, so don't take pictures of yourselves eating.

All we want is the image of your food. And of course by sending it to us you are agreeing to have it included in the progamme.