George Clooney heads the cast but Raffey Cassidy steals the show in this hugely enjoyable family adventure about a secret future world

"The first Iranian vampire spaghetti western", is how writer/director Ana Lily Amirpour describes A Girl Walks Home Alone at Night. It is like nothing you've ever seen before.

Sequels can be tricky, but fans of the first Pitch Perfect are going to love this follow-up. Plus, there is enough sass, singing and hilarity to raise a smile from the most cynical.
Poltergeist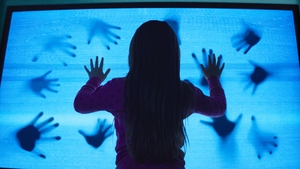 It's heeeeeeere. This remake of Spielberg's haunted house scare fest has a few jolts but it seems rather quaint in a new era of horror movies which deliver long lasting shock value