A compelling twist on the superhero genre, Civil War sees every comic book fan's dreams come true as the Avengers fracture and go head-to-head in battle. Cue one heck of an amazing action sequence!

It would really be an injustice if Jake Gyllenhall isn't nominated for a Best Actor Oscar next January for Demolition, a flawed yet deeply moving meditation on grief from Dallas Buyers Club director Jean-Marc Vallée.

Of the countless films about World War II, Son of Saul is a truly unique piece of cinema that shows the horror of the Holocaust with restraint, control and honesty.
Film Review: Leave Knight of Cups on the shelf **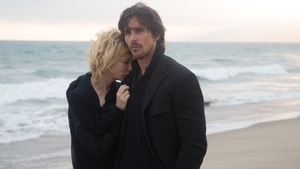 Terrence Malick's latest artistic expression suffers from an unmistakable whiff of self-indulgence, without any emotional payoff.