If you've ever fantasised about a missing romance from Love Actually then Man Up could be the story for you.

Inspired loosely by British folksinger Steve Tilston's discovery that John Lennon had written to him in 1971, writer-director Dan Fogelman's directorial debut, hits just enough good notes to strike a chord with viewers.

One for fans of Popeye Doyle.
San Andreas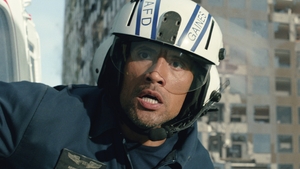 With the CGI-fuelled destruction as you'd expect from a summer tent-pole movie, the biggest surprise of San Andreas is that Dwayne 'The Rock' Johnson has to dig a little deeper emotionally amidst the rubble.