There is throughout a casual nonchalance about violent sex which deflects way off-course the comic impact we actually want to feel when watching Get Hard. Hell, we want to like it.

Jeff Bridges is the last surviving warrior of a mystical order, who aims to exterminate Julianne Moore's icy witch queen in a cavernous, darkly-forested place of sheer cliffs and scary waterfalls. It's reasonably thrilling, but too long at 120 minutes.

John Byrne enjoys the surreal fun of this SpongeBob sequel, where the undersea hero teams up with arch-enemy Plankton for a very special mission.
Cinderella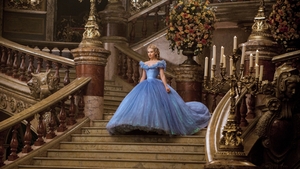 Kenneth Branagh may seem like an unlikely candidate to put a new spin on the much-loved rags-to-riches tale, but he manages to do a bibbidi-bobbidi-brilliant job of it!