Sexist clichés, predictability and comedy-by-numbers waste what could have been a great female buddy comedy.

Michael Douglas and Jeremy Irvine do their best but can't save this disappointing survival thriller.

Punch-drunk love.
Mission: Impossible - Rogue Nation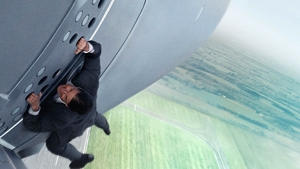 It may be into its fifth instalment, but there is no sign of things slowing down for the Mission: Impossible franchise. 2011's Ghost Protocol injected a new lease of life into the beast, and now Rogue Nation takes things up another notch.