Movie Review
Cold In July
Wednesday 25 Jun 2014
Director: Jim Mickle
Starring: Michael C Hall, Sam Shepard, Don Johnson, Vinessa Shaw
Duration: 110 minutes
1 of 1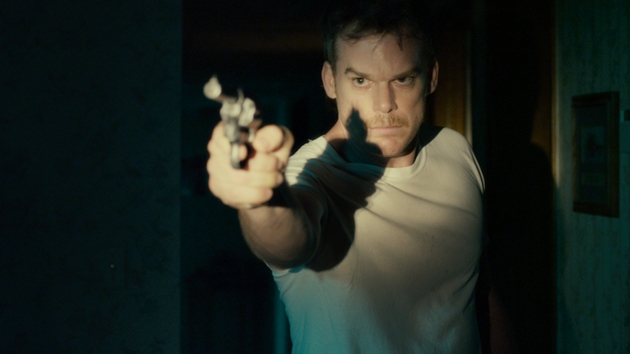 Set in 1989, the thriller Cold in July is based on the novel of the same title, written by Joe R Lonsdale. Now it can happen that a middling, or even poor novel, can sometimes make a very fine film. However, in this case, if Cold in July had been a better novel, then the film on which it is based would have been much stronger.
With Sam Shepard on board, it couldn't have been any other way, all that economy of interpretation, as though his performance were a masterclass in how it should be done. Trouble is that the story, which begins so promisingly, tuns into a rather prolonged vengeance thriller. So it just ends up looking like so many other vengeance thrillers you have already seen, trust me.
Richard Dane (Michael C Hall of Dexter) is the father awoken in the middle of the night by his wife, who hears a noise. Dane surprises the young, masked intruder and shoots him in cold blood. After the police have been and gone, and the body's been taken away, Dane begins to suffer guilt. It was self-defence, the cops say it won't even go to court, but still . . .
So, it looks like it's going to be a small-town nightmare of social ostracisation and conflict, a tightly-coiled story involving an ordinary, decent family. Dane, himself the father of a young son, has killed a young man who didn't get a chance to rob anything, who displayed no weapon, and whose apparent father (Shepard) is out of prison on parole.
The morning after the killing, the news has spread like wildfire. Dane is uneasy and tormented and his wife Ann feels bad vibes when she drops their son off at school.
Would that the movie had just taken that opening section of the novel and developed its own scenario accordingly, dispensing with the rest of Lonsdale's mediocre, rather ho hum story. Because Cold in July turns into a disappointing affair featuring crooked cops, and a picaresque chase after the makers of video nasties, with Don Johnson playing a rather colourful private investigator.
It's like the genesis of two different movies are lurking within the same script and the two strands just don't gel.
Pity - with an original script, only tangentially based on the novel, it could have been great, given the skilled direction, sense of pace and atmosphere and, of course, Sam Shepard.
Paddy Kehoe