Movie Review
The Strange Colour of Your Body's Tears
Tuesday 08 Apr 2014
Director: Hélène Cattet and Bruno Forzani
Starring: Klaus Tange, Ursula Bedena, Joe Koener, Birgit Yew, Hans de Mumter.
Duration: 102 minutes
1 of 1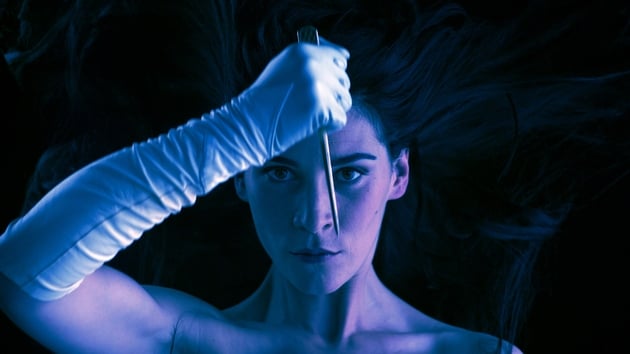 The makers might well argue that their film is pure cinema, but The Strange Colour of Your Body's Tears could best be described as a stubborn piece of anti-cinema. It does everything you are not supposed to do to win friends and influence people down your local picturehouse.
There is practically no suspense after the first ten minutes, no careful ratcheting up of drama and mystery. Narrative is practically non-existent, there is no sense of pace. All the cards are thrown on the table, they don't keep an ace up the sleeve.
What the first ten minutes or so do reveal is a middle-aged man, Dan Kristensen (Klaus Tange) returning to his Belle Epoque style apartment in Paris, after a business trip to Frankfurt. He works in telecommunications, as he repeatedly tells the detective Vincentelli. He is talking to the detective because his wife has vanished from their apartment.
The wife seems to have gotten into some murky sadomasochistic business with a couple of dodgy people. It seems the landlord of the apartment was involved. Not that you would know, as it's all oblique suggestion, bloody knives cutting leather and skin in close-up, a constant barrage of such violent images until you can take no more, from, er, sheer tedium.
Meanwhile, the soundtrack pummels you around the ear with all manner of annoying sound effect (the bloody door buzzer) and industrial noise. Thus, the stalled action luxuriates in a kind of distracted blood bath. At least those Hollywood schlock horror creations usually have a story that take you from A to relentless Z. This, friends, is art house, so you won't be wanting story.
There are some disparate threads that may amount to a narrative of sorts, but they are incidental, as Cattet and Forzani are intent on wedding every careful frame to its corresponding sonic barrage or whisper. The result is laboured and slight - Jean Cocteau it isn't, Un Chien Andalou it isn't either and Dalí and Buñuel can rest easy in their graves. Don't bother.
Exclusively at the IFI.
Paddy Kehoe