Book Review
Listening to Bach Pearse Hutchinson
Wednesday 09 Apr 2014
Publisher: Gallery Press, hardback and paperback
1 of 1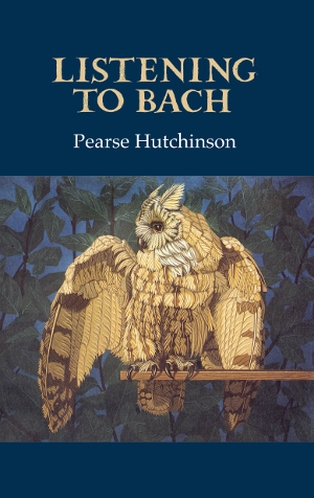 Born in 1927 in Glasgow of Irish parents, Pearse Hutchinson lived for most of his life in Dublin, although he travelled extensively throughout Europe, spending ten years in total living in Spain. The poet wrote in Irish and English and translated verse from a number of European languages, notably Catalan. He was co-founder with the poets Eiléan Ní Chuilleanáin and Macdara Woods of the long-running poetry periodical, Cyphers. He wrote a weekly column in Irish for the RTÉ Guide until shortly before his death.
He died in January 2012, but not without leaving for Gallery Press the poems and brief prose pieces that make up this delightful 71-page collection. Hutchinson's poetry has never been shy of pointing up poverty and prejudice, but he also has a charming, playful sensibility that delights in ordinary life and its serendipitous moments.There is a faltering sense of sketches quickly executed, although that is by no means to underestimate the work done to achieve that partial sense.
The opening poem, But For Her, is the most moving, a memory of his parents, and how his father would warm his son's feet in bed, "believing warm feet kept all the body warm . ."
Outstanding among a number of short prose vignettes is the enigmatic Priest and Car, 1969, which tracks a priest walking along a sidewalk in Barcelona, mysteriously shadowed by a motor-car. The poem Tuning Fork Chair Leg cleverly intensifies the picture of classroom sadism, as the poet slyly feigns forgiveness for the Christian Brother obliged to listen to tuneless boy singers. This poem perfectly exemplifies that air of half-spoken suggestion which Hutchinson's guileful art thrives on.The endearing reverie, Lakes in Leitrim revels in the blueness of lakes depicted on a map.
Triana is a majestic recollection of the famed gypsy quarter of that name, situated on the far bank of the Guadalquivir in Sevilla. The poet is entranced by young girls dancing flamenco. The last, emphatic line appears to free forever the young dancers from the trap of the usual stereotype: "And not one begged/or spoke."
Santarem recalls an encounter with a man in Portugal, a picaresque tale of generosity on the gypsy's part, very possibly true. The short poem Still is a gem, taking soundings of the various ages of man in three very short stanzas, and revealing how the beauty of a summer's day is dependent entirely on our ability to enjoy it. A moral lesson, the poem should, in theory, make you pause and think and value what you have. Listening to Bach is a frequently thrilling book from the great Pearse Hutchinson.
Paddy Kehoe