The Rolling Stones Return to Hyde Park is a must-see concert on BBC One, even if it's, as usual, all the road-tested hits. The Jonathan Ross Show returns to ITV, while a new comedy animation series, Newsb@g, begins on 3e.
The Rolling Stones Return to Hyde Park
10.35pm BBC One
The first of this year's Hyde Park concerts took place almost 44 years to the day after The Rolling Stones first invited 200,000 fans to listen to them for free at the Central London park on July 5, 1969. This was only two days after the tragic death of founder member Brian Jones. Featuring a special appearance by former Stones guitarist Mick Taylor – who made his debut with the band in Hyde Park – the 2013 gig directly followed an acclaimed Glastonbury appearance. Pictured below, the band playing on July 6 last at Hyde Park, in all their rackety glory - midday ramblers.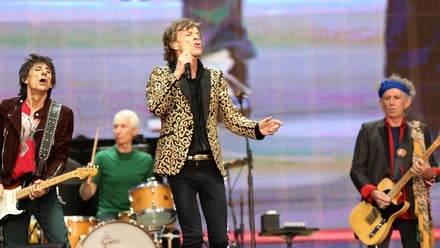 The Jonathan Ross Show
10.15pm ITV
The redoubtable Wossy returns with the first show of the new series which will feature Tom Hanks and the much more entertaining Sandra Bullock. Cilla Black will also be one of his guests. Plus, The X Factor 2012 winner James Arthur appears with an exclusive performance of the first single from his new album. Also appearing on the sofa during this fifth series will be One Direction, David Attenborough, Will Ferrell, Julie Walters and Frank Lampard. And, there will be performances from acts including Dizzee Rascal, Pet Shop Boys, Gary Barlow, Kings of Leon and Ellie Goulding.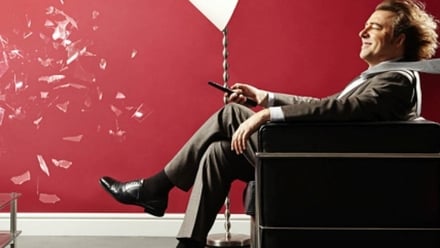 Newsb@g
10.00pm 3e
Gerard Barrett, creator of this new Irish comedy animation series, describes it as a fusion of South Park and The IT Crowd. A dysfunctional Dublin-based news website is the mill and grist to it are new kid on the block Moss, inaccuracy-prone fantasist Lenny and a would-be technical whizz-kid, Gig. Aside from the stresses of the job, all three must bear vaguely in mind the presence of their rather dotty CEO. Anyway, the three go chasing the big stories, like Barack Obama in Ireland or the threat to the potatoes which may signal another famine. Then the hapless Moss is kidnapped by priests. Barrett, the man behind this project, won at 2012's Galway Film Fleadh for his debut feature, Pilgrim Hill.