Vin Diesel has been awarded a star on the illustrious Hollywood Walk of Fame.
The Fast and the Furious star was honoured in a ceremony on Hollywood Boulevard yesterday (August 26th).
The 46-year-old actor, who is best known for his roles in the street racing action franchise, as well as The Chronicles of Riddick and xXx, has become the 2,504th star on the Walk of Fame.
Diesel's Fast and Furious co-stars Michelle Rodriguez and Jordana Brewster attended the ceremony, alongside his Riddick co-star Katee Sackhoff.
ABC 7 quotes Rodriguez as saying: "I love Vin Diesel. On top of just being one of my best friends . . . this man dares to dream when people forget to dream. This guy, he looks at the impossible and says, 'When do we start?'"
Diesel can next be seen in Riddick, the third instalment in The Chronicles of Riddick sci-fi film series.
It is set to be released in cinemas on September 4th.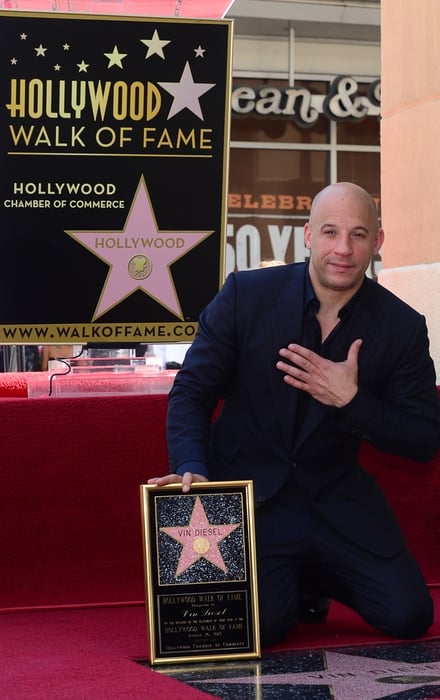 Vin Diesel awarded Hollywood Walk of Fame star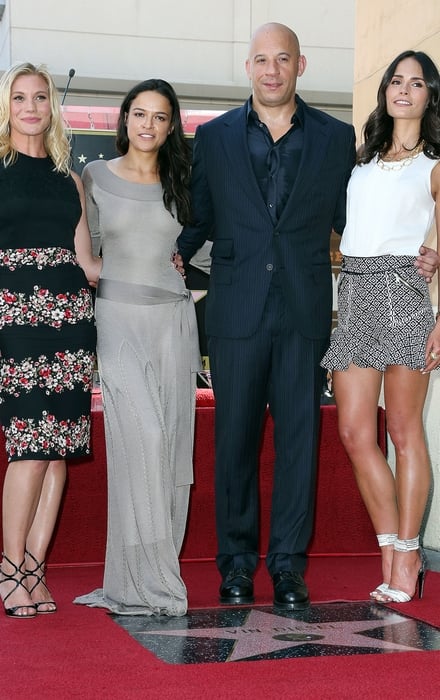 (L-R) Katee Sackhoff, Michelle Rodriguez, Vin Diesel and Jordanna Brewster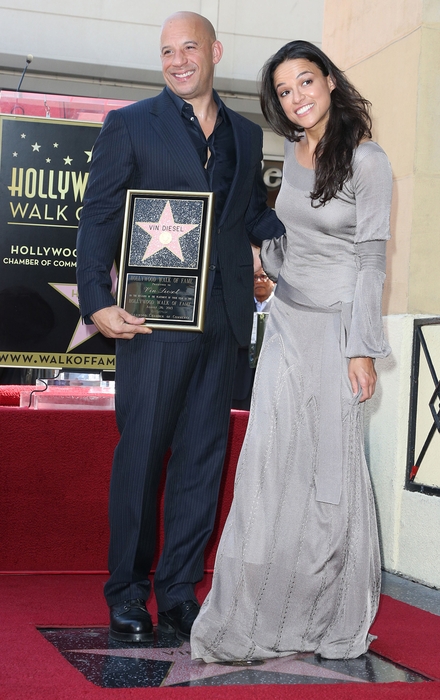 Vin Diesel and Michelle Rodriguez