John Byrne's TV choices for the week ahead Saturday, May 17 to Friday, May 23.
From Sky Atlantic's much-hyped drama Penny Dreadful to football's comeback king Roddy Collins in RTÉ Two's The Return of the Rod Squad, a BBC One drama based around the IRA bombing of Manchester in 1996, to a Fast Show 20th anniversary special, there's something here for anyone.
Pick of the week
Penny Dreadful (Tuesday, Sky Atlantic)
Josh Hartnett, Eva Green and former James Bond Timothy Dalton star in this psychological thriller co-produced by Sky Atlantic and US cable network Showtime (responsible for the likes of Homeland, Dexter, Nurse Jackie and others).
Sounding a little like The League of Extraordinary Gentlemen, it weaves together the origin stories of some of literature's most frightening figures, including Dorian Grey (not sure if his picture's going to make an appearance) and Dr Frankenstein and his monster together on the streets of Victorian London. Sounds like fun.
In the opening episode police investigate a series of gruesome murders, but renowned explorer Malcolm Murray (Dalton) and Vanessa Ives (Green) know there's something darker at work. In search of someone close to them who has been lost, they recruit American sharpshooter Ethan Chandler (Hartnett) and Dr Victor Frankenstein (Harry Treadaway) to help them on their journey.
If they can deliver on the hype this could be the hit of the summer. But if they don't - well, The Good Wife is back soon on RTÉ One, and season five is brilliant.
Star of the week
Roddy Collins
The Return of the Rod Squad (Monday, RTÉ Two)
Roddy Collins is the guy that every Irish football fan wants around - but not at their club. Cabra born-and-bred, Rod's family are all outgoing and far from shy (he once told me: "Our Ma didn't give us Corn Flakes for breakfast, she gave us confidence") and his brother Steve became a world champion boxer.
Rod himself was a journeyman footballer, plying his trade at home in the leagues on both sides of the border as well as the lower end of the English game - but as a manager he became a national figure, particularly when he was in charge at Bohemians and later at their Dublin rivals Shamrock Rovers.
In between he managed in England, with typically mixed fortunes. Just over a decade ago, a four-part documentary series called The Rod Squad followed his adventures at Carlisle United. The story ended bitterly but the documentary series was addictive, well-received and won an IFTA.
Ten years later a sequel has finally been filmed, and Return of the Rod Squad picks up his story on this side of the Irish Sea in a four-parter following his exploits at Monaghan United, an Irish football outpost in a county where the GAA rules supreme.
Under the circumstances, Monaghan United's greatest achievement is existing, as everything is stacked against them on every level imaginable. But the Rodster's got them promoted to the top flight in Irish football, where a club of their size will find the going very difficult against sides with much greater fan bases and financial clout. Expect strong language and high blood pressure from the start.
Given that Roddy recently parted company with Derry City, it lends a topicality to this documentary series, which is rarely less than compelling. There's much more to the Rodster than a big gob and some Louis Copeland suits.
Starting this week
The Walking Dead (Friday, RTÉ Two)
They don't just push the envelope with this show, they stab it and shoot it and then trample it into the ground. And while it's lost some of its initial edge it's still great for jaw-droppers and moments of great tension. Several months have passed since we were last with the gang, but things seem pretty cool. Rick and the group of survivors are in a good place (well, considering their post-apocalyptic, zombie-rampant reality). They've got a thriving community in the safe haven of the prison and all the bad guys are either dead or gone. Sadly, in this brutal world, happiness is short-lived and walkers and outside threats are no match for danger brewing inside the fences. Season four also introduces several new characters including Bob Stookey (Lawrence Gilliard Jr, who played D'Angelo Barksdale in The Wire). Anyone who's seen this new season reckons that there are a few moments that will shock even the hardest Walking Dead fan. So be careful out there . . .
Trailer Time: WARNING - contains scenes of extreme violence
Also starting this week:
From There to Here (Thursday, BBC One)
A great cast that includes Philip Glenister, Bernard Hill and Saskia Reeves feature in this three-part miniseries based around the IRA bombing of Manchester in 1996, in which 212 people were injured, but there were no fatalities. Daniel Cotton (Glenister) is changed by the events that day. He becomes restless and reckless, and embarks on a double life which might blow his world apart all over again. Daniel is trying to build bridges between his dad, Samuel (Bernard Hill), and brother Robbo (Steven Mackintosh). But when the IRA explodes a bomb which decimates the city centre, their personal peace negotiations are cut short. Daniel seemed pretty fulfilled, with a family business, two grown-up kids and a comfortable life with his wife, Claire (Saskia Reeves).
The Great Irish Bake Off (Wednesday, TV3)
Anna Nolan, Paul Kelly and Biddy White Lennon are back with more amateur bakers.
The Ones to Watch (Sunday, Sky 1)
Yet another talent show. Seriously?
Mr Sloane (Friday, Sky Atlantic)
Nick Frost (Shaun of the Dead) stars in this apparently bitter-sweet comedy, written and directed by the Emmy-winning Robert B Weide (Curb Your Enthusiasm).
Ending this week
Revenge (Tuesday, RTÉ Two)
Now here's a show that didn't lose the plot, it buried it in a field far, far away. What's it all about again??? Nothing is off limits as Emily and Victoria are dead set on destroying each other. Lives will be lost and fates will be altered, and - without giving too much away - there may be fatalities. We're still recording Revenge at home every week but don't really care what happens as long as Nolan stays alive and his wardrobe remains keen. Plus I could watch Madeline Stowe and Henry Czerny eat scenery for days on end. Those two are having fun.
Also ending this week:
Gogglebox (Friday, Channel 4)
Who'd have thought that a telly programme about people watching telly would be such fun? TV3 has an Irish version in the works.
Arrow (Thursday, Sky 1)
A great second season of this DC Comics adaptation comes to an end with Oliver Queen at war with Slade. But how come superheroes and baddies all speak with basso profundo voices these days?
The Guess List (Saturday, BBC One)
Rob Brydon hosts once more and his guests include Jane Horrocks and Gary Lineker. I'm not ashamed to say I never even attempted to watch this quiz/game show.
Vera (Sunday, UTV)
The final case involves the death of a businessman who was meant to be in Ireland on a golf trip. So it's more cadaver than caddy for this guy.
Des Bishop: Breaking China (Thursday, RTÉ One)
The Wexford comic starts his Chinese career with some jokes in Mandarin and a spot on a Chinese TV dating show. Fingers crossed he does well, eh?
Drama of the week
A Poet in New York (Sunday, BBC Two)
To mark the centenary of Dylan Thomas's birth, this one-off drama - directed by Dubliner Aisling Walsh - explores how the creator of some of the most memorable lines in the English language died in a smog-ridden New York on a November day in 1953, at the very early age of 39.
Set in New York and his Welsh home of Laugharne, the drama begins when Dylan (Tom Hollander) arrives in Manhattan on his fourth, final and fatal visit to rehearse, write and party. He was on his way to Hollywood to write an opera but, before he headed west, he had to earn enough to fund the trip by taking part in a production of Under Milk Wood at the prestigious Poetry Centre in Manhattan. What might have been a triumphant new departure in his career and life turned instead into a requiem for a man whose life had spiralled out of control.
Here's a pretty in-depth preview:
Comedy of the week
The Fast Show Special (Friday, BBC Two)
Brilliant! This is a two-part 20th anniversary special of British TV's greatest sketch show. The Fast Show ran from 1994 to 1997 and featured some fantastic talent such as Paul Whitehouse, Charlie Higson, Simon Day, Mark Williams, John Thomson, Arabella Weir and Caroline Aherne. Ground-breaking in that it was a tightly-scripted, rapid-fire series of sketches, its characters (such as Ron Manager) and catchphrases ("Suits you, sir!") became part of everyday life for its many fans. Whether this special can produce more comedy gold is another matter – but it's got to be worth a look.
Here's a teaser with Ted and Ralph:
Documentary of the week
Imagine . . . Philip Roth Unleashed (Tuesday, BBC One)
Often hailed as America's greatest living novelist, Philip Roth turned 80 last year. The man who turned out era-defining works of fiction for over half a century recently shocked the literary world by announcing his retirement. In this special two-parter Alan Yentob visits Roth to talk about laying down his pen and how it gave him a fresh perspective on both the past and present.
Roth also discusses the impact of his most significant works - from Portnoy's Complaint to American Pastoral, The Human Stain and The Plot Against America - and reflects on the accusations of anti-Semitism and misogyny levelled at him throughout his career and shares his thoughts and fears about a pending biography. Yentob also joins Roth as he returns to his New Jersey home town of Newark - the source of many of his greatest works - to celebrate his birthday with family, friends and fans.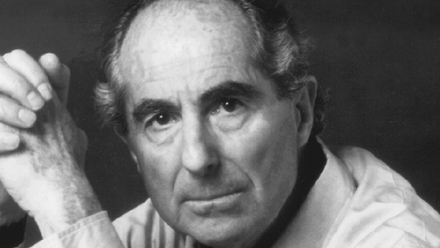 Film of the Week
Reservoir Dogs (Monday, TG4)
Quentin Tarantino's calling card may be covered with the prints of other movies, but this heist-gone-wrong tale is a joy from start to finish. The cast is stunning, and includes Harvey Keitel, Tim Roth, Chris Penn, Steve Buscemi, Lawrence Tierney, and Michael Madsen, with the latter grabbing all the headlines with his ear-severing dance to Stuck in the Middle With You. Incredibly, Reservoir Dogs is now 22 years old.
Trailer Time: