John Byrne's TV choices for the week ahead (Sat Apr Apr 17 – Fri May 03)
There's a lot of new shows starting this week - ranging from a comedy contest on RTÉ Two, the return of Castle and yet another new drama on Sky Atlantic - while The Following, Six in the City and The Voice of Ireland are just some of the shows coming to a close. Happy viewing, folks . . .
Pick of the week

Banshee (Monday, Sky Atlantic)
Sky Atlantic adds to its already impressive collection of US dramas with this pulp thriller created by Alan Ball, the man behind small-screen successes Six Feet Under and True Blood. Apparently ignoring TV niceties such as restraint and subtlety in favour of the explicit and outrageous, Banshee follows the path of Lucas Hood (Anthony Starr, Outrageous Fortune) - a recently paroled master jewel thief.
The pilot episode takes Lucas to Banshee, Pennsylvania to find his former partner-in-crime and lover (Ivana Milicevic, Casino Royale), who has changed her name and created a new life for herself complete with defence attorney hubby (Rus Blackwell, Battle Los Angeles) and two kids. To make matters worse, she is also no longer in possession of the diamonds that landed Lucas some prison porridge in the first place. Thanks to a twist in fate, Lucas adds identity theft to his list of crimes and becomes Banshee's new sheriff. Then the real fun begins . . .
Star of the week

Bernard O'Shea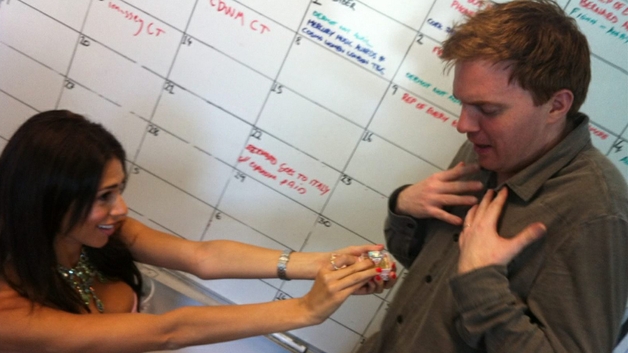 The RTÉ Two New Comedy Awards (Tuesday, RTÉ Two)
You know him as Bernard (above, with Geiorgia Salpa) from Republic of Telly, but here Bernard O'Shea – along with fellow ROT member Jennifer Maguire – gets to show another side of his talents as the pair host this nationwide talent search to find the best in new Irish stand-up comedy. Over five weeks, 25 of the best new emerging stand-up acts in Ireland perform at The Sugar Club in Dublin for a place in the final, hoping to be crowned the king or queen of the RTÉ Two New Comedy Awards. The winner will receive the trophy as well as a pocket-filling cash prize of €5,000.
Starting this week
Castle (Wednesday, RTÉ One)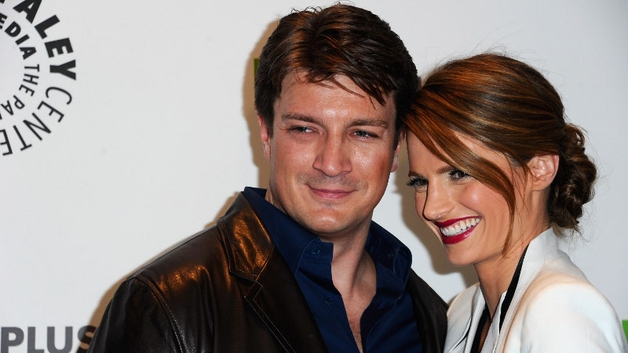 Season five of this fun procedural starring Nathan Fillion and Stana Katic as crime writer Rick Castle and NYPD Homicide Detective Kate Beckett should be quite an interesting one given the game-changing end to season four, when the crime-solving couple finally got it together. Picking up the morning after, Castle and Beckett now have to decide if they're a couple or whether it was just a one-time deal. But before they can tackle that rather intimate and delicate issue, they must first deal with those responsible for Kate's mother's death as they're now a threat to Beckett.
Also starting this week:

The Job Lot (Monday, UTV)
Russell Tovey and Sarah Hadland star in this comedy set in a busy English Job Centre and will focus on the relationships between the people that work there - and the people that don't work there, or anywhere else for that matter. It's work, or the lack of it, that brings the characters together, and their relationships, or lack of them, around which the series revolves. Hmm. This one could go either way.
The Big House (Monday, TV3)
For 100 years, time has stood still at Strokestown House in Roscommon. Now Bryan Murray reawakens the slumbering pile, filling it with the descendants of the original staff.
Ending this week

The Voice of Ireland (Sunday, RTÉ One)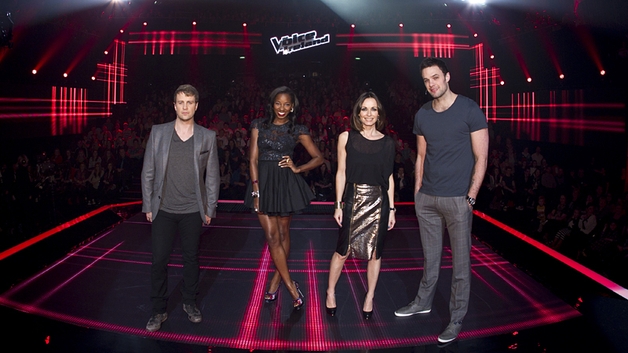 Kathryn Thomas and Eoghan McDermott present the grand final as the last four acts take to the stage and perform one more song each. Who will walk away with a recording contract with Universal Ireland? Whjat was the name of last year's winner? The lowest scoring act in tonight's show will leave the competition after these performances, leaving the remaining three acts to perform again. You know the drill . . .
Also ending this week:
John Lonergan's Circus (Thursday, RTÉ One)
In the final episode of this four-parter, former governor of Mountjoy Prison John Lonergan is working with eight young people from disadvantaged communities around Dublin who have run away and joined the circus.
Six in the City (Monday, RTÉ Two)
Three couples compete to win a weekend away. In this final episode, there's Fiona O'Keeffe and Stephen Haberlin from Waterford, Tara Sexton and Dave Kilmartin from Tullamore, and Donna Smith and Kevin Kavanagh from Dublin. God love them all.
The Ice Cream Girls (Friday, UTV)
In the episode of this three-part adaptation of the book of the same name, Serena must make the ultimate sacrifice if she is to serve justice, free Poppy and reclaim her family.
Drama of the week

The Following (Tuesday, Sky Atlantic)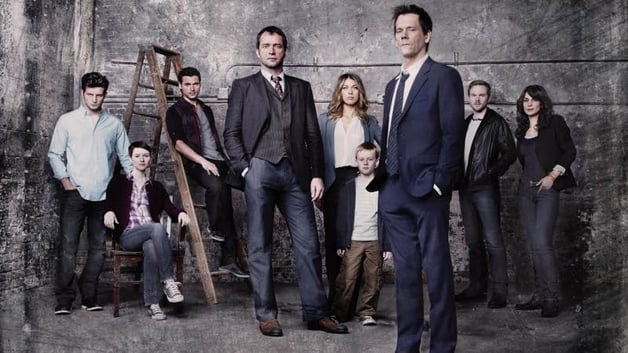 As the first season of the cult-tastic crime drama comes to a close, Hardy is still battling to take down murderous mastermind Carroll. With a second season in the works, and more and more of the killer's followers emerging from the shadows, it seems the troubled agent's work is far from finished.
Comedy of the week

Vicious (Monday, UTV)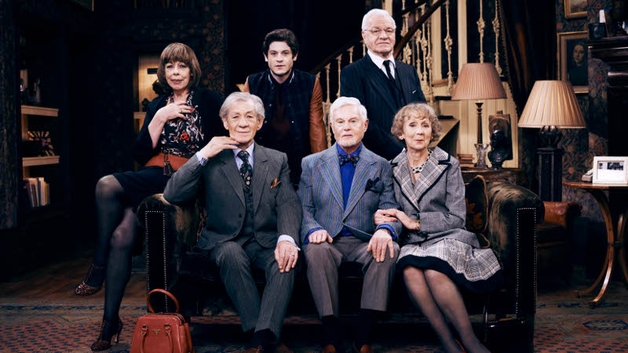 This looks promising. A brand new studio-based sitcom with a cast headed by the luminous theatrical talents of Ian McKellen, Derek Jacobi and Frances de la Tour. This unashamedly wicked new comedy begins with Freddie and Stuart (McKellen and Jacobi) hosting a wake to mark the passing of a dear friend. Joined by their small circle of elderly friends, the couple manage to create a splendidly awkward evening of very little food and plenty of biting insults. They are also joined by Ash (Iwan Rheon) who is Freddie and Stuart's new neighbour. Ash spends the evening attempting to be a good guest whilst fending off the advances of Freddie and Stuart's best friend Violet (de la Tour).
Documentary of the week

Crowded House (Monday, RTÉ One)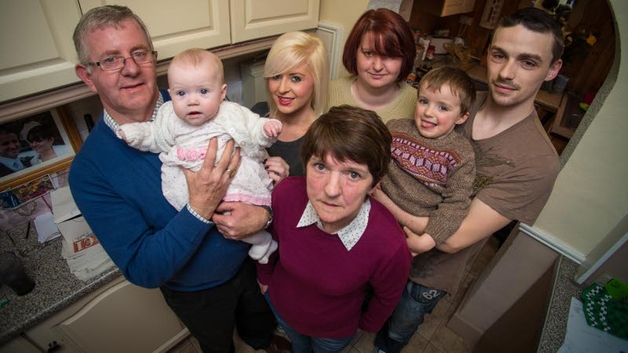 This one-off documentary follows the lives of four adults with young children who - due to financial pressures - find themselves back living with their parents; a problem that's been on the increase since the Irish economy collapsed. Finnbar Murray (28) is a father of two young children who moved back in with his mother in Cork. Emma Hayes (24), partner Colin McGarr (25) and their two children are back living with Emma's parents in Co. Kildare. Sinéad McCormack (31) is one of the residents obliged to move out of the Priory Hall apartment complex in Dublin. She is now living with her parents in Howth. Esther Woodley (45) and her daughter are back living with Esther's parents in Clondalkin. Esther was unable to keep up the full mortgage repayments on her home in Wexford, which is now rented out.