This week John Byrne checks out a new Channel 4 sketch show, Graham Norton's world record-breaking chat show special, and compares US dramas The Good Wife and Revenge.
Reviewed: Revenge (Tuesday, RTÉ Two); Anna & Katy (Wednesday, Channel 4); The Good Wife (Thursday, More4); Comic Relief's Big Chat with Graham Norton (Friday, BBC One)
What has gone wrong with British comedy? For decades you could almost be guaranteed a good laugh or two from the vast majority of comedy programmes created by the BBC, ITV or Channel 4, while at the same time the output from Ireland was pretty grim.
Now while I wouldn't suggest the opposite these days, it's fair to say that you've as good a chance of seeing something funny on RTÉ (Savage Eye, say) as you would find something pretty unwatchable on the UK channels (almost anything with Ricky Gervais' fingerprints).

Channel 4 always was a bit hit-and-miss. Peep Show and The IT Crowd are fine examples of sitcoms that are brilliantly executed and very funny, but when it comes to sketch-type shows, C4 is a little less explosive.

Last Wednesday saw the arrival of its latest attempt to put a smile on viewers' face, in the shape of Anna & Katy, a sketch-cum-character-driven half-hour presided over by Anna Crilly and Katy Wix, a pair of comedians who met in 2003 and began working together. While honing their act, they earned a living acting, most notably as cleaner Magda (Crilly) in Jack Dee's Lead Balloon, while Wix was a pure joy as the spectacularly dumb Daisy in Not Going Out.

This is their first TV show but, given the experience they've built up over the last decade, it was quite disappointing. For example, there was a Dutch-ish Countdown spoof called Kuntworts (exactly), which featured Not Going Out star Lee Mack, wearing a long blond wig as he played the Carol Vorderman role. And that was one of the better sketches.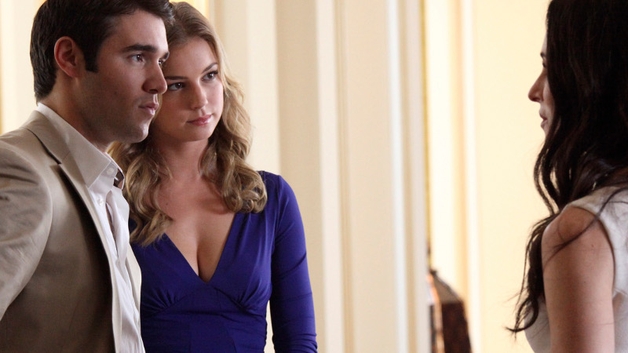 Revenge: Emily and Victoria plot to get Daniel back in Emily's arms
The second season of American drama Revenge (Tuesday, RTÉ Two) has been pretty much universally panned due to its ridiculously convoluted plotting – every week a new layer comes along to further complicate what was originally a straightforward tale of retribution. It's been a frustrating experience but things have started looking up in recent episodes, so there's hope for an upswing in form.

Last week, Emily (at Victoria's bidding) plots to get Daniel back in her arms, so she and Aiden fake a break-up in public with Daniel taking the bait. Meanwhile, Declan discovers that the Ryan brothers are trafficking drugs, but a plan to bring in the cops results in Jack getting framed. Then Helen from the mysterious Initiative reveals to Aiden that his sister Colleen is still alive and uses that to coerce him into aiding her.
Ultimately, there was a nice spot of revenge for Emily as she got Patricia Barnes to squeal on her husband Judge Robert Barnes, who was involved in the conspiracy that framed her father and set this show in motion.

If you're not a regular (and there's no dipping in and out with a show like this), none of the above will make any sense. What's really worrying is that it may also confuse regulars. The next couple of episodes will be pivotal.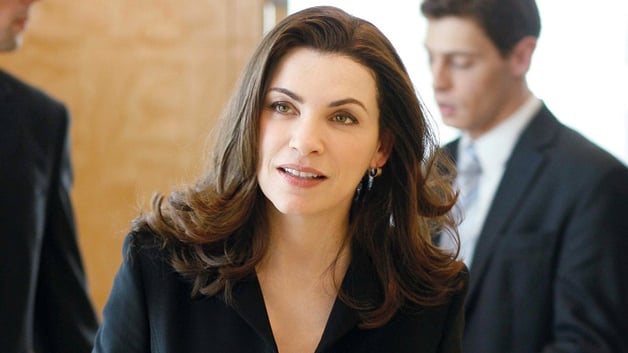 The Good Wife: things are motoring along nicely in season four
It's a rather different situation over on The Good Wife (Thursday, More4), a show that's so good it's greatest threat is the possibility of narcissism rearing its destructive head. I've said it before and I've been saying it for four seasons: this is, by some stretch, the best primetime show on TV.

Things are motoring along nicely in season four, as Lockhart Gardiner is still up to its neck in debt and struggling to survive and the subplots are plenty and cruising. That's the beauty of a show as good as this: what The Good Wife does is make riveting telly with a great cast, and it seems to effortlessly keep several plates spinning at the same time. No mean feat.

Case-wise last week's show saw the firm representing Therese Dodd (nicely played by Christina Ricci – yet another in the long line of superb guest stars on this show), a comedienne who exposes her breasts on live television in order to promote breast cancer awareness. She ends up having to apologise to the Federal Communications Commission to convince them not to fine the network that screened the show, and Ricci puts in a fine turn as the comic who can't help being a shmartarshe.

Meanwhile Cary bumps into his father – a self-absorbed, odious piece of work – and it doesn't end well. On the Peter Florrick end of things, Eli tries to deal with a new rumour regarding a bizarre birthmark on Peter's penis, while Alicia gets her hubby to hire a new assistant state's attorney - the former military court lawyer the firm defended a couple of episodes back. Meanwhile, Lockhart Gardner is almost sold by the firm's trustee (another good turn from Nathan Lane), and is only prevented by some smart behaviour from Diane, Will and David Lee, played – as ever -with acidic relish by Zach Grenier.

When it goes, there will be tears in our house at the Passing of The Good Wife. That's guaranteed. Each hour with Julianna Margulies, Josh Charles and co is pure joy. Long may it last.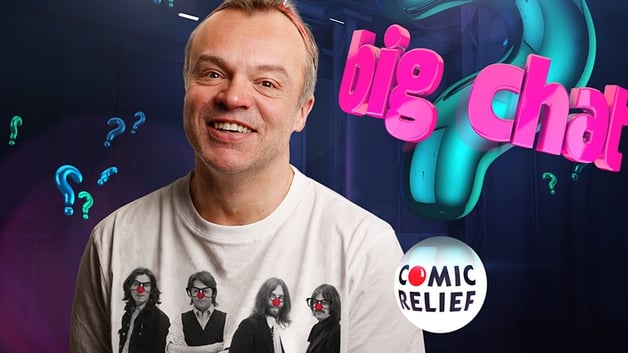 Graham Norton: a long day's journey into hours and hours of talking
Finally, to Graham Norton's (successful) attempt to create a new world record last Friday night with Comic Relief's Big Chat with Graham Norton.
While I was delighted for him that he broke the record, and that the show managed to raise plenty of cash for charity, the highlights were disjointed and – frankly – quite dull for the most part.
Norton was joined by an impressive line-up of co-hosts and guests including Terry Wogan, Martin Freeman, Matt Lucas, David Gandy, Little Mix, Jimmy Carr, Keith Lemon, Paloma Faith, Example and Louis Smith. But for much of the time it felt like what it was: Graham Norton talking to loads of people, for hours and hours and hours.
Too much, man; too much.
John Byrne