John Byrne's TV choices for the week ahead (Sat Mar 09 - Fri Mar 16).
It's goodbye to Mr Selfridge and Call the Midwife but welcome back to Treme and Prisoner's Wives. John Byrne previews another busy week on the box.
Pick of the Week

Treme (Friday, Sky Atlantic)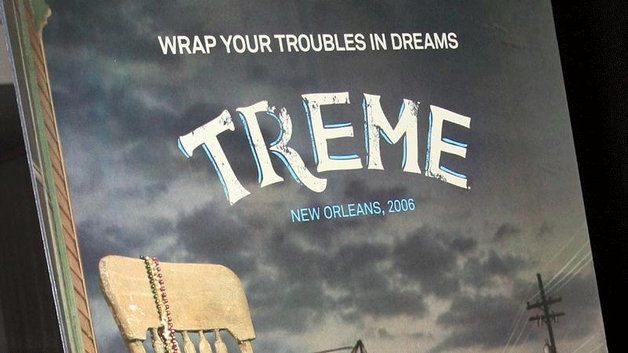 HBO's impressive drama from David Simon (The Wire) and Eric Overmyer (Homicide: Life on the Street) returns for season three as New Orleans residents continue their battle to preserve what matters to their vulnerable city. It's now more than two years since Hurricane Katrina devastated New Orleans and money is finally arriving to aid the city's regeneration. But the help of outsiders brings little comfort to the Big Easy locals. Attorney Toni Bernette (Melissa Leo) continues her fight against a corrupt police department and meets a new ally, LP Everett (Chris Coy), during her investigation into the post-Katrina killings, while trombonist Antoine Batiste (Wendell Pierce) flirts with martyrdom when he examines his life and discovers meaning and a sense of civic purpose where he least expects it.
Star of the week

Polly Walker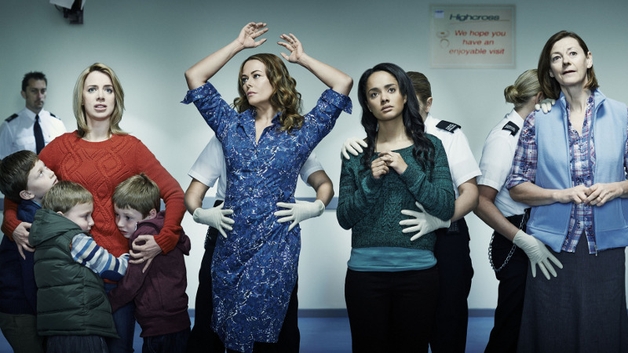 Polly Walker (second from left) stars in Prisoners' Wives

Prisoners' Wives (Thursday, BBC One)
BBC One's drama about the wives, girlfriends and mothers of prison inmates returns for a second run after a quietly impressive debut season last year. Standing head and shoulders above the rest of the cast was Polly Walker, who once again plays glamorous gangster's wife Francesca Miller. She's been around, but Walker is probably best known for her award-winning role in sex, swords 'n' sandals caper Rome, where she played Atia of the Julii, a niece of Julius Caesar and mother of Octavian/Augustus and Octavia, and a gloriously amoral and opportunistic manipulator to boot. Back in 1992 she featured as a single-minded English member of an Irish terrorist group in Patriot Games, and she's also starred in the BBC's State of Play and Waking the Dead, ITV's Marple: At Bertram's Hotel, as well as appearing in US shows such as CBS drama Cane and Syfy's Battlestar Galactica prequel series Caprica. In Thursday's season two opener of Prisoners' Wives Francesca and long-suffering prisoner's mother, Harriet (Pippa Haywood), are joined by two new characters: Kim (Sally Carman) the respectable wife of a man falsely accused of the most heinous crime, and Aisling (Karla Crome), the gutsy teenage daughter of a repeat offender.
Starting this week

The Mimic (Wednesday, Channel 4)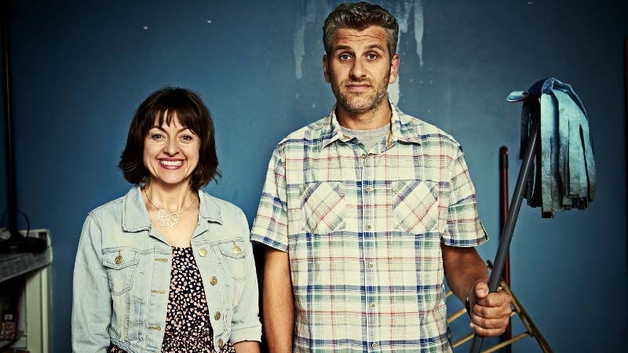 This new five-part sitcom centres on the fortunes of Martin Hurdle (Terry Mynott), a seemingly unremarkable maintenance man who conceals an uncanny ability to mimic voices. In episode one, his life takes a dramatic turn when he finds out that he could be the father of 18-year-old Steven (Jacob Anderson), the son of former lover Dionne (Sharon Duncan-Brewster). Martin and Steven arrange to meet, and Martin is determined to make a good first impression – but also has doubts about his paternity.
Also starting this week:
MNS (Monday, RTÉ Two)
Peter Colins hosts as the Airtricity League highlights show returns for a new season. In the first show of the year Collins and co will look back on the weekend's opening round as champions Sligo Rovers travelled to play Derry City at the Brandywell, while Dundalk hosted Shamrock Rovers.
Ending this week

Mr Selfridge (Sunday, TV3 and UTV)
It's the final episode of this fun period drama and Harry's woken up very early next to a woman. He gets dressed and heads home at dawn and slides into bed with Rose - but she's not asleep. Uh-oh! At the store, there's news of a very special shopper, Miss Mardle hears that Doris is engaged to Mr Grove, while Henri tells Agnes that he's accepted a job offer in New York.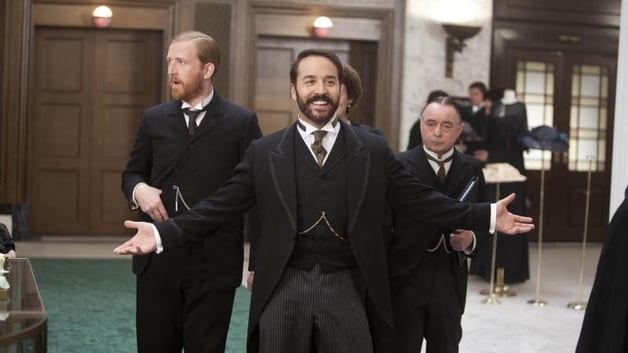 Also ending this week:

Top Gear (Sunday, BBC Two)
In the second part of this special, Jeremy Clarkson, Richard Hammond and James May continue their epic African odyssey. Having survived insane traffic, lethal mud slides and some distinctly dubious map reading, the trio and their ailing estate cars reach the climax of their quest to find the definitive source of the Nile.
Call the Midwife (Sunday, BBC One)
Supported by their friends, Chummy and PC Noakes prepare for the arrival of their baby with nervous excitement. Fred is in high spirits when his pregnant daughter, Dolly, and her young son Anthony arrive to stay with him. Jenny's own excitement comes in the form of potential love interest Alec, a friend and colleague of Jimmy's. But in the outside world of Poplar, the winds of change are blowing. Old buildings are being demolished to make way for new flats, a situation that reaches crisis point when the convent comes under threat.
Tallafornia 2 (Friday, TV3)
Or you could actually go to Tallafornia, as Shamrock Rovers host Saint Pat's at Tallaght Stadium (live on RTÉ Two, also Friday)
Communion Day (Monday, RTÉ One)
The Kellys from Dublin's Ballyfermot are hoping that mother Marion's upcoming operation doesn't coincide with daughter Jessie's first communion.
Being Human (Sunday BBC Three)
In the show finale Hal, Tom and Alex do battle with the Devil in order to save the world - but at what cost to their own humanity?
Dancing on Ice (Sunday, UTV)
It's the final Skate Show as Phillip Schofield and Christine Bleakley co-host to see who will be this year's champion.
Drama of the week

Shetland (Sunday, BBC One)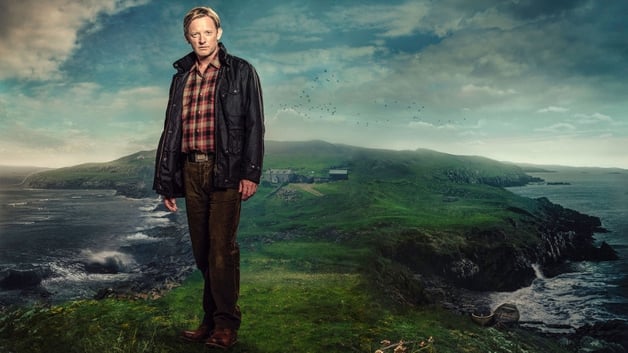 Douglas Henshall stars in this new, two-part murder-mystery as Detective Jimmy Perez, a native Shetlander who has returned home with stepdaughter Cassie (Erin Armstrong), after a long spell away and finds himself leading a murder investigation which uncovers secrets and lies from the past. When croft owner Mima Wilson is shot dead on the same site where a set of human remains are found, Perez's subsequent murder investigation uncovers envy, greed and bitterness between two feuding local families. Shetland concludes on Monday.
Comedy of the week

There's Something About Patrick (Thursday, RTÉ One)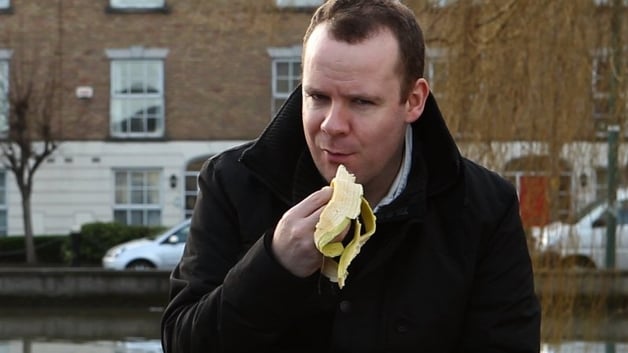 Comedian Neil Delamere travels the length and breadth of Ireland (and beyond) to meet experts, historians and St Patrick's Day revellers, to discover the truth about our patron saint. Along the way he'll take to the stand-up stage to share his hilarious and often irreverent observations about St Patrick, while comedy sketches starring some of Ireland's best comedic talent, will show an entirely new side to Saint Patrick.
Documentary of the week

Eva Cassidy: Timeless Voice (Friday, Sky Arts 1)
Eva Cassidy has sold ten million records worldwide but died in 1996 a relative unknown. She left behind a legacy that would go on to cause a phenomenon in the entertainment industry and inspire many female singers. This documentary hears from those who knew her best, as well as the artists and music moguls whose own careers have been shaped by her silken voice. Mick Fleetwood, Katie Melua, Terry Wogan, Michael Bolton and Carrie Grant are among the contributors giving their perspectives on how and why Cassidy rose from being a jobbing musician with a pocketful of cover versions to becoming an internationally acclaimed star.
John Byrne