It was all about a dollop of drama, a slice of stress and a good portion of tears in last night's penultimate episode of RAW.

With a surprise cameo from the legend that is Michael Beckley, who played Rhys Sutherland in Summer Bay from 2000-2004 in last night's show, I was glued to the Tv screen from the get-go. Michael played the part of Geoff's dad to perfection and their father-son relationship was extremely credible.
The fishing scene was absolutely stunning. As the sun trickled against the water, Geoff's facial expression reflected a more sombre mood. As he struggled to come to terms with Pavel's anniversary, his father tried his best to coax him home. While trying to remain as sensitive and respectful as possible in the situation, it wasn't long until the straight-talking parental advice slipped out.
Geoff's father claimed that his son was "running away" from life as always and denying his friends the opportunity to remember and celebrate their friend that they also loved and cared about dearly. It was a touching and powerful scene. Not only did it bring to the fore the pain Geoff was feeling for his loss, but it also revisited all of the emotions he went through when he came out to his parents.
As his dad stated that he would have "loved to meet" Pavel, before jokingly saying that he thought he was Polish, the sentiment that life's too short simmered on my mind.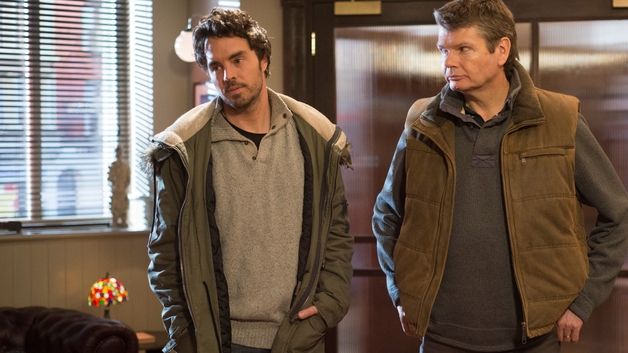 Former H&A star Michael Beckley played the part of Geoff's dad
Elsewhere, Shane seemed to be in a world of his own as he's lost €4,000 to a con-artist wine guy, the wages are due, the phone and the internet have been disconnected and no one knows, not Fiona, not even Zoe, until Kate realises Shane is behaving strangely, that something is amiss.
This storyline was testament to Zoe and Shane's relationship – and boy-oh-boy did Zoe show that she is head over heels for her beau. Not only did she stoop to the lowest of the low by agreeing to help her arch enemy Kate sort out mismanaged bills, but she also stole/borrowed (we don't know which yet) Kate's Kitty's earning to save Shane from getting sacked. It looks like it's true love after all!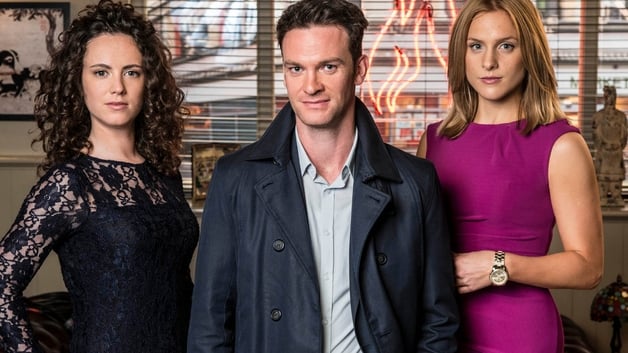 Zoe proved that her heart is in the right place and that Shane is the real deal!
It was refreshing to see the Philip/Emma/Brian saga spiced up a bit this week. I expected Emma to forgive Brian for the juvenile detention centre revelation. However, I have to say I was a little surprised that he took her on an apology date in a stolen car. Of course, he's going to pretend like he had no clue that his shady friend (who apparently lent him the car) was up to no good, but I've a feeling Emma won't forgive him this time round.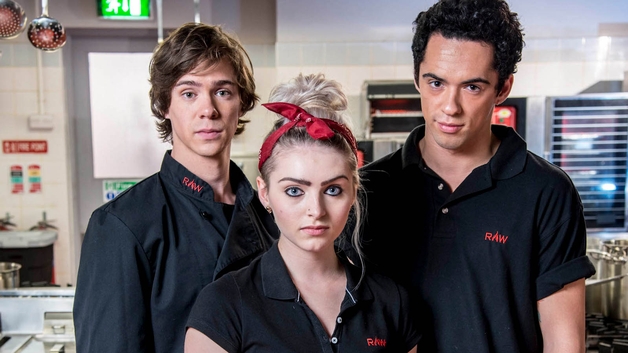 The Phillip/Emma/Brian love triangle continues!
I was disappointed that Philip didn't seize the opportunity to tell Emma that Brian wasn't the most trustworthy guy in the world while declaring his own love to the girl of his dreams.
I can't wait for JoJo's return in the finale. I wonder if she came to her senses at last and realised that Anthony is bad news?
What are your predictions for the last episode? Do you think Max will stay in RAW?
Laura Delaney