John Byrne heralds the return of two very different favourites – but feels that season two of Girls is really setting the pace on TV these days.
Reviewed: The Good Wife (Thursday, More4); Criminal Minds (Monday (Sky Living); Girls (Monday, Sky Atlantic).
One of the many great things about television is the broad range of shows that are available these days. It's not just in terms of niche programming – of which there's plenty – but even in terms of good old drama or comedy, the variety is vast.
The last few days have been truly diverse. From a cascade of costume dramas (Mr Selfridge, Ripper Street and Call the Midwife – and that's just on Sundays between 8 and 10pm) to the bloody tongue-in-cheek shockarama of American Horror Story (season two RIP) and The Following, to smart comedies such as Nurse Jackie and the joyously superficial Fashion Police, there's just loads to fill in these dark nights. Though I am growing increasingly confused by the twists in Revenge (Tuesday, RTÉ Two) and miss Desperate Housewives.
But then The Good Wife returned (Thursday, More4) and I felt like almost everything I'd ever watched had been a complete waste of time. It's just stating a fact to say that this show is pretty close to perfection.
Great cast? Check. Julianna Margulies, Josh Charles, Archie Panjabi, Alan Cumming, Christine Baranski, the little blond guy who will one day rule the world. They're all excellent, as are their characters – so that's another 'check'. Strong storylines? Check. Every season there's a new batch to compliment the ongoing development of the main characters, and the season four opener offered another well-crafted hour of pure joy.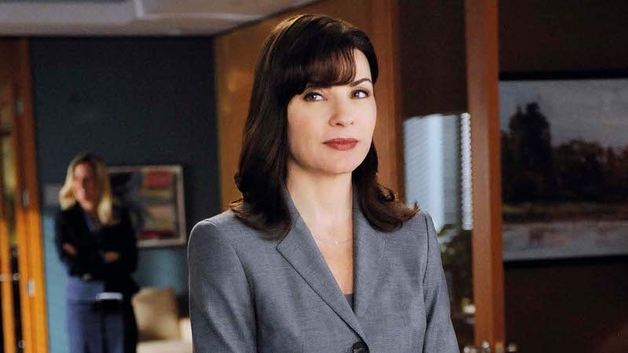 The Good Wife: 'the season four opener offered another well-crafted hour of pure joy'
Sure, it's not a cool show. It's not cutting-edge. But it is superb, slick entertainment. Returning where we left off, Kalinda was sitting at home, expecting her (hitherto mysterious) estranged husband to walk in the door - but it was one of his cronies. He was carrying a big silver gun (I don't think that's the technical name for it, but that's what it looked like to me) so she dealt with him Kalinda-style and then got the hubby on the blower to put him wide.
Later on she finally meets her ex at work and - naturally - they beat each other up in a lift, she told him to leave Chicago and he refused. To be continued, obviously.
The main plot on the night revolved around Alicia's teenage son Zach getting nicked by a pain-in-the-ass cop. It threatens to become an election issue for dad Peter, but ultimately gets resolved – not thanks to his mother's legal nous or dad's political pull – when Zach puts a video of the cop on the internet. Many views later, the cop's on the blower almost begging for forgiveness.
Meanwhile, while Will returns to the firm, things are pretty grim at the office, and it looks like a whole pile of staff will have to be let go given the level of company debt. So, plenty to work on (and look forward to) from that starting point.
One thing a lot of people like about a TV show – especially in these depressing, ever-changing times - is its reliability. You switch on, and your favourite characters are doing almost exactly as they did last week and the week before. This approach very well for procedurals, and one of the most popular of the last decade or so has been Criminal Minds.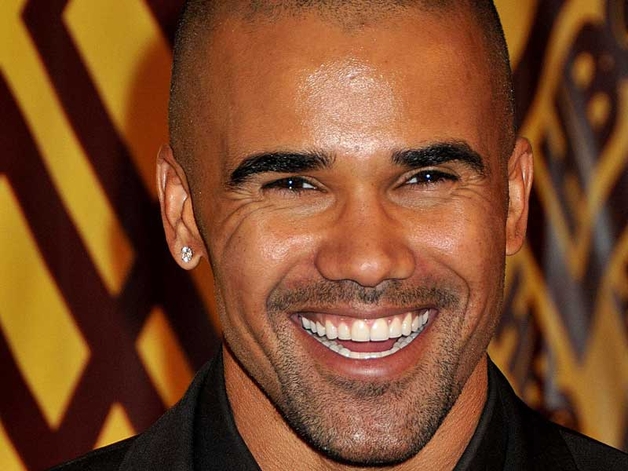 Shemar Moore of Criminal Minds: 'It's like The Ramones of television'
After a few shake-ups amongst the cast, the latest change saw Padget Brewster (aka Emily Prentiss) disappear again, this time on her terms and quite likely forever. In the season eight premiere (Monday, Sky Living) comes her replacement, Alex Blake, played by Jeanne Tripplehorn, who in recent time featured in Big Love and cameoed as Jackie Kennedy in the stunning HBO drama Grey Gardens.
When a Texas prisoner escapes he leaves behind victims with their mouths sewed shut, and the BAU recognises the handiwork as that of serial killer The Silencer. What followed was a typical CM episode, so no real change there, folks. This show is unerring in its ability to basically retell the same story very week and still seem fresh. It's like The Ramones of television.
Best of all though, is Girls (Monday, Sky Atlantic), which is now my favourite TV show. I had feared that the hype and glare of the first season's success might have left Lena Dunham with an overblown ego and an undercooked second season, but so far it's been nothing short of brilliant.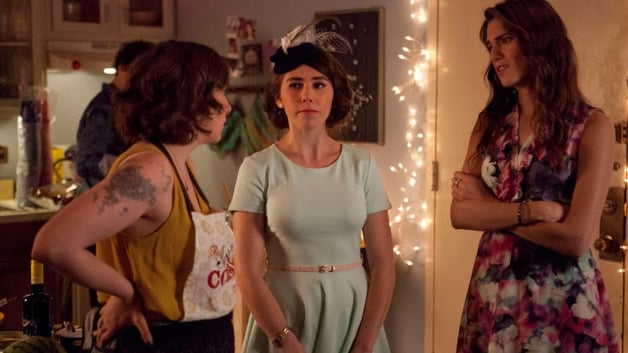 Girls: 'offers hope for those of us who will never track down and stop a serial killer'

Sure, the sex is as crap and mechanical as before, and most of the characters are just as unsure of themselves and their 'career' options as they were in season one, but Girls has stepped up a gear.
The third episode saw Dunham's character Hannah getting an internet gig writing about her experience under cocaine, and a night of almost endless idiocy ensues in the company of roommate Elijah, including a visit to the home of artist Booth Jonathan, where her pal Marnie's spent an evening being a human canvas for Brooklyn's Damien Hirst.
While out of their heads, Elijah told Hannah he'd slept with Marnie, leaving Hannah to express her disgust by telling Marnie that she's the bad friend in their relationship. Pouts all round, then.
If nothing else, Girls offers hope for those of us who will never, ever track down a serial killer like the crew on Criminal Minds, or get their act together and earn gazillions like the focused, sharply-dressed legal types on The Good Wife. Not everyone in this world is a sorted superstar who has their fabulous life mapped-out to the last millisecond. Most of us are Marnies or Hannahs. Y'know: normal people.
Girls? As the song goes: 'I don't care. I love it.'
Until next time . . . happy viewing, folks.
John Byrne