Blog
Sunday 14 Jun 2015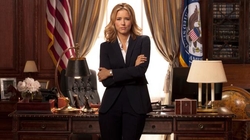 John Byrne's TV choices for the week ahead (Dates covered: Monday Jun 15-Friday Jun 19)
New shows on offer include Karen Gillan's US sitcom Selfie and Celebrity MasterChef, while it's goodbye to Game of Thrones, The Zoo and Bones.
Pick of the week
Madam Secretary, Thursday, Sky Living
It's a good sign that this is yet another show that revolves around a strong woman in a position of power - but it took a few episodes to get into a solid political drama that's sneakily addictive. It stars Téa Leoni as the titular Elizabeth Faulkner ...