ALL WEBISODES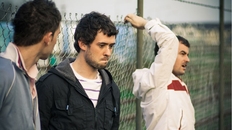 Robbie's attempt to avoid arrest and escape the blackmail trap is derailed, as it seems that once again Danger Kennedy has all the aces.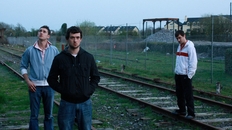 Robbie and Beans discover their cargo is less than recreational, while Billy's attempt to comfort Tina takes an unexpected turn...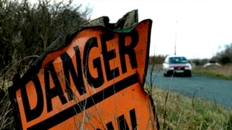 Robbie wants to leave town but a visit from Danger puts a halt to his plans as he's made an offer he can't refuse...
LUCKY RUN is a drama set in Tuam, County Galway. Robbie Dolan enjoyed a life without consequences until his most recent chemical indulgence left him fumbling in the darkest crevices of his home town. Now he's got 48 hours to repay a finger-chopping gangster €5000 and prevent his train-wreck of a life from steamrolling into the fireworks factory...
Latest News
Have you got what it takes to make a great online fiction series: live action or animation?
RTÉ Drama wants to hear from you about your great idea. To find out more please click here (MS PowerPoint file, 240kB). For hints and tips from previous StoryLand series makers please play the video clips in About StoryLand.
If you still have questions please mail us at storyland4@rte.ie
To submit please fill in the submission form (MS Word file, 224kB).
Check our mobile too!
Visit StoryLand on your mobile or simply scan the QR code with your smart phone

About StoryLand4
StoryLand is a competition for the best online drama series voted for by the viewer...
Read more
Our Twitter