From Ronaldo in 2002 to James Rodriguez in 2014, Real Madrid have a proud history of spending big on the biggest talent at the World Cup. Here we predict the 2018 Galacticos...
Hot
The head scouts of world football would have been on high alert over the past two days as the remaining big-hitters got their World Cup campaigns up and running.
Brazil and Germany both failed to hit the high notes in their opening encounters, while Belgium's team of superstars were held scoreless for the opening 45 minutes by novices Panama.
Neymar showed moments in that hard-fought 1-1 draw with Switzerland that he could be one to really watch throughout the tournament, but surely the former Barcelona man will not be considered by the Real Madrid directors.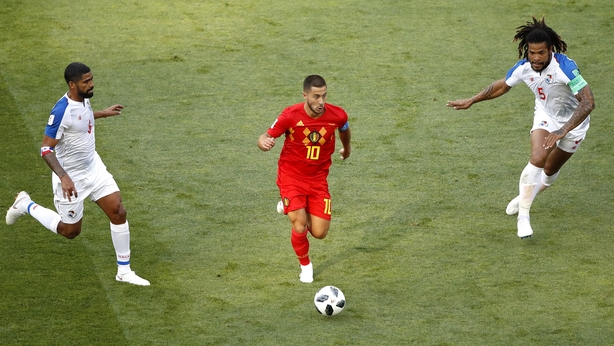 And while Eden Hazard was far from his best against Panama, he displayed some moments of quality to show that he would be welcome at most clubs in Europe.
Madrid were believed to be interested in Hazard while Zinedine Zidane was at the club, however, the Frenchman's exit may have scuppered his chances of a summer move.
But surely the name that will be echoing around the Bernabeu will be the one and only Harry Kane.
The Tottenham man will not be afforded 'world class' status until he makes his way to one of the continent's best sides but if ever there was a perfect fit to replace the ageing Karim Benzema, who is rumoured to be on his way out of Spain this summer, it's 'Arry, innit?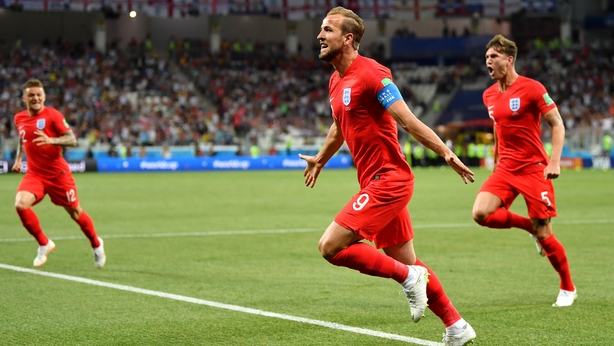 Kane brings every aspect of a striker's role to the table, leading the line, linking play, working off the ball, and most importantly, the uncanny knack of knowing when to be in the right place at the right time.
Kane has enjoyed four years at the top of his game, scoring more than 20 Premier League goals in each of the past four seasons, topping the 30 mark throughout the last campaign.
And with that Real Madrid team feeding him next season, you would imagine 30 in La Liga would be the bare minimum.
Not
So with Harry on his way, complete with the World Cup Golder Boot, no doubt, who will most certainly not be heading towards the Spanish capital next season?
We spoke before in this article of the buy-back clause for those who left Madrid with a potential-fulfilling question mark over their exit.
But another whose services will not be needed any time soon is former midfield playmaker Mesut Ozil, who was one of the real culprits in Germany's shock defeat to Mexico.
Granit Xhaka is another player potentially punching above his weight at Arsenal, and his performance in the middle of the park for Switzerland did little to convince that he needs to be at a better club to get the best out of him.
But a special mention for Belgium's attacking midfielder Yannick Carrasco, who burst onto the scene as a teenage sensation at Monaco before helping Atletico Madrid to the Champions League final in 2016, following a €20 million move.
Carrasco failed to really shine for Belgium at the Euros in 2016 as they bowed out in the quarter-finals and then at the ripe old age of 24, inexplicably upped and left for the bright lights of the Chinese Super League, joining newcomers Dalian Yifang.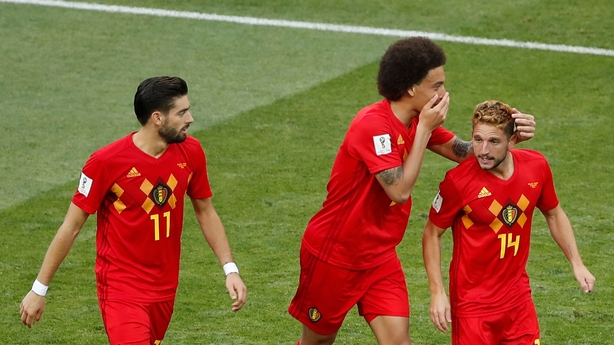 Yet Carrasco still somehow curries favour with international coach Roberto Martinez, while players like Radja Nainggolan, a top midfielder at Roma, were left out of the 23 altogether.
And the former Atleti star even managed to get the nod for the starting XI in Belgium's opening encounter against Panama, a team a level or two below that the midfielder is playing against in China.
Carrasco, however, soon brought himself down to their level and really offered nothing in a first half where Belgium were held scoreless by the Central American outfit.
Remarkably, Carrasco lasted another 28 minutes of the second half before being replaced by Mousa Dembele.
If Carrasco fails to play another minute in this World Cup, nobody will even notice.