On 31 January 1986, an RTÉ News crew set off for Kilkenny College to sample the opinions of students in their 'Teenagers Point of View' slot.
Among the items under discussion were the Challenger space shuttle disaster, Alan Dukes' budget (no use apparently), the Stormont elections, the discovery of an arms dump in Sligo and... The Refrigerator!
One young lady took a very dim view, branding the entire Super Bowl transmission, carried live by RTÉ for the first time ever, as "four hours of media brainwashing from America" - though she did concede that paying a heap of lads a fortune to crash into one another did at least bring down the unemployment figures.
Another girl disagreed, saying she enjoyed the event thoroughly. The rules, she said, were difficult to understand at first but she insisted it was good once one keyed into it. "And the Refrigerator and people like that, they're great!"
It's testament to the NFL's popularity at the time that Mr William Perry - the aforementioned Refrigerator - had become such a household name in Ireland.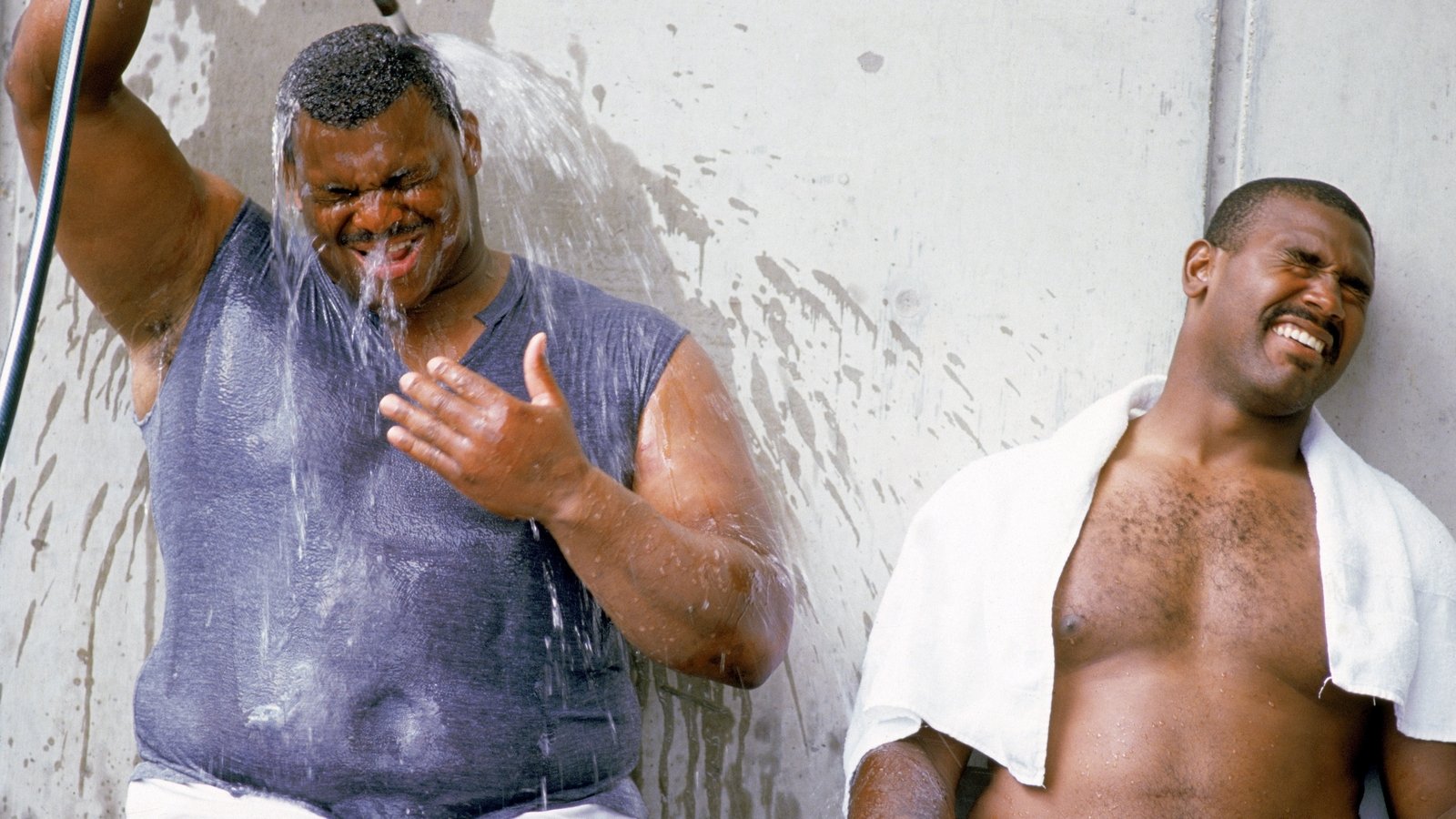 One member of the RTÉ Sport News team, who hasn't watched a game of American Football in years, inquired on the recent NFC and AFC Championship game night as to whether "the Refrigerator was still playing?" (he wants it clarified here that he was joking).
Ostensibly a defensive lineman, Perry nonetheless scored a glut of touchdowns that season as the invincible 1985 Chicago Bears decided to employ his incredible bulk in offensive situations, using him to barrel over from close range.
Along with Joe Montana, Phil Simms, et al, he was a major figure during the era of RTÉ's NFL coverage, which spanned from the mid-80s to the early 90s.
Many will have seen the clips of RTÉ's somewhat anarchic coverage of Super Bowl XX between the Bears and the New England Patriots, when one Dickie Rock sat briefly in the analysts' chair.
Dickie, it's fair to say, wore his research very lightly. The Refrigerator had not yet invaded his consciousness and he wondered aloud whether he got the nickname due to his coolness.
Out the back, the RTÉ Super Bowl party, sponsored by Harp Lager, was in full swing.
By half-time, a slightly hyper Dermot Morgan was speaking to presenter Brendan O'Reilly about his impressions of Andre Tippett, as well as Barry McGuigan's recent comedy vendetta against him.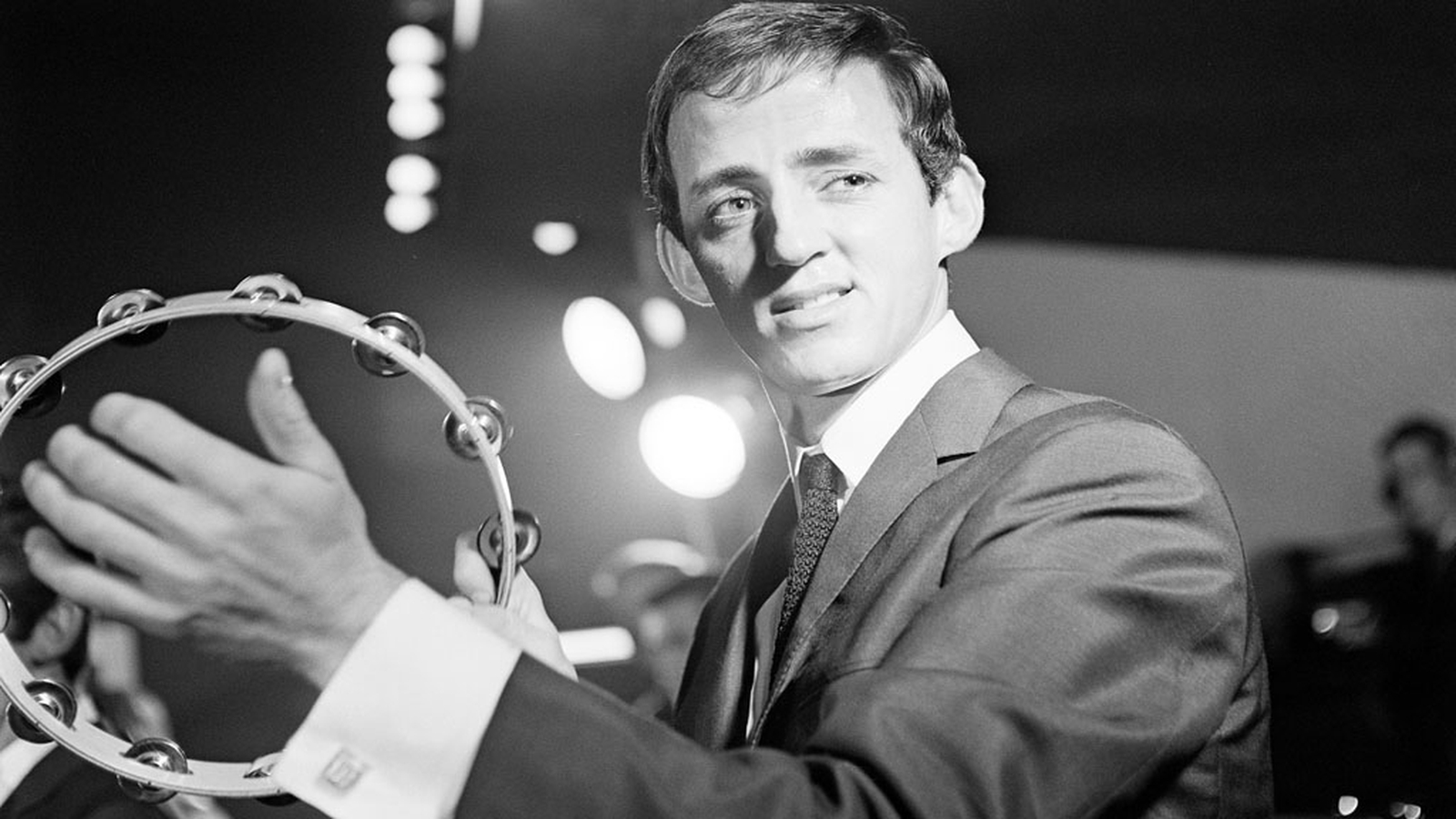 A parade of sporting VIPs and showbiz men-about-town were milling around Donnybrook. Ronnie Delany and Kevin Heffernan were there. A few figures from Ireland's recent Triple Crown winning teams - Moss Keane, Brendan Mullin, Phil Orr and Hugo MacNeill - dropped by. Ulick O'Connor shuffled in. An old rugby international called Don Fingleton, who'd played American football for a time (albeit not at pro level), was interviewed.
The Irish Times' Seamus Martin wrote an account of the night under the ominous headline - 'Beer is the winner at Super Bowl premiere'.
According to Martin, the revellers stuck earnestly and patiently with the action for the opening few minutes, when the underdog New England Patriots took a shock lead.
"But, by the time Chicago equalised after nine minutes and twenty seconds of the match, the word was out that burgers and hot dogs were available free across the corridor. The exodus was sudden and massive."
"I was looking on askance at this because I was the purist," recalls a chuckling Myles Dungan, a key part of RTÉ NFL coverage and one of the few people in the building with any knowledge of the sport.
"I had been to football games and had interviewed a number of people like Eric Dickerson and Dan Marino and some of the stars of that era. All of these shenanigans were people coming to get pissed quite frankly! Which didn't float my boat to be honest."
It's hard to tell the story of American Football's surge in popularity in this part of the world without reference to the UK.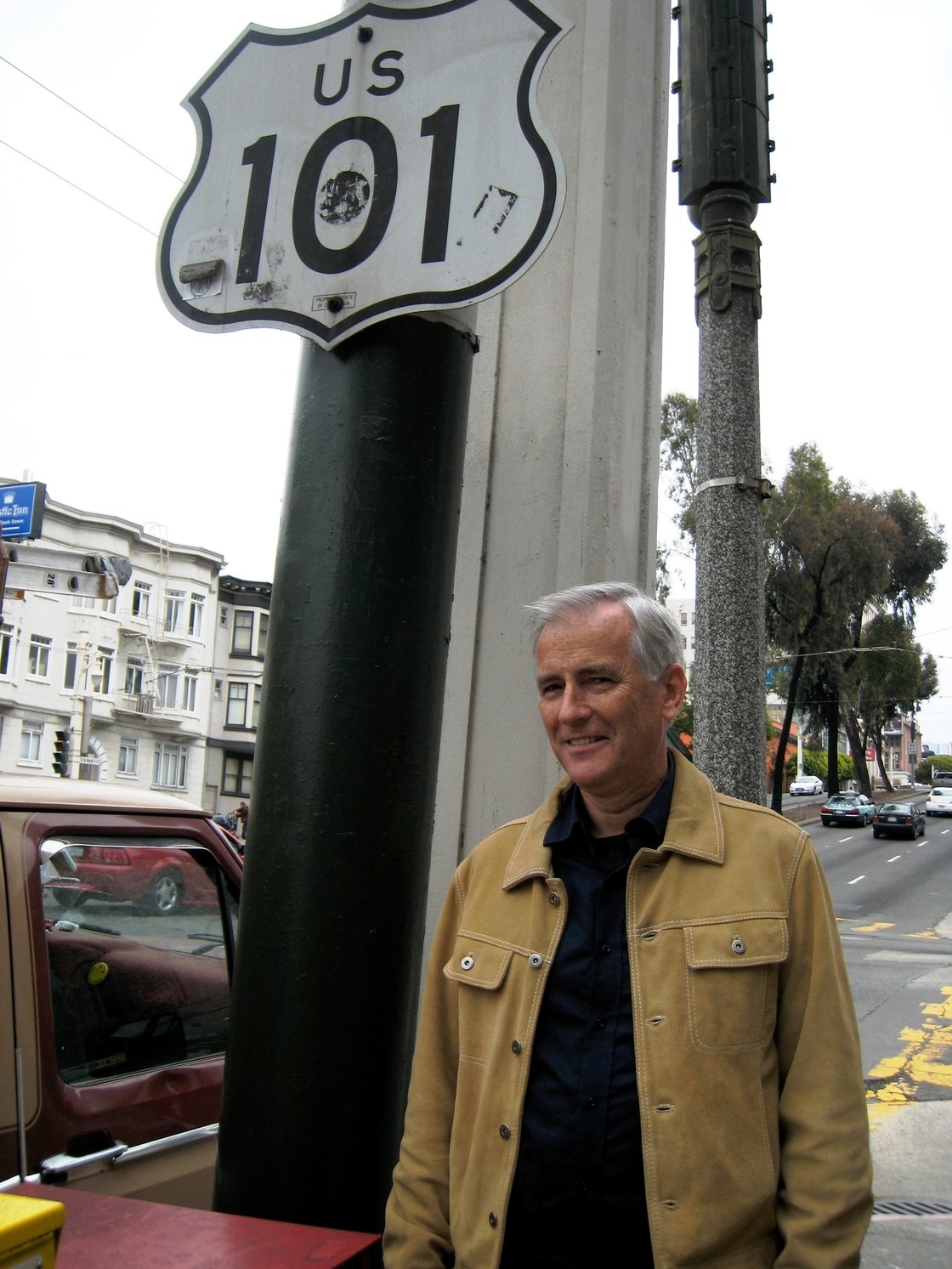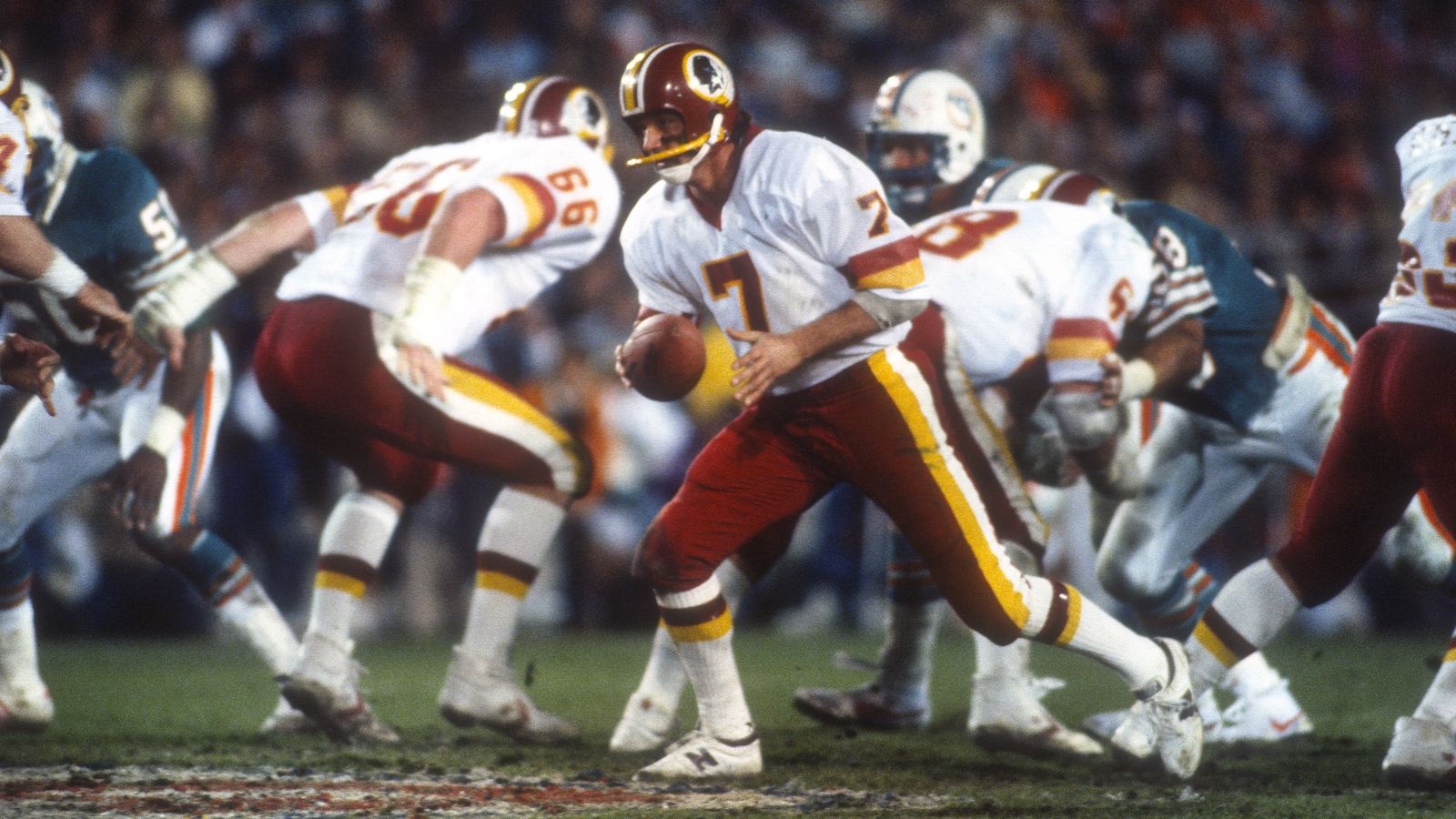 Channel 4 had been launched as the new publicly owned broadcaster in the UK in November 1982, ironically during the lifetime of the Thatcher government, which was generally anxious to get public utilities off the books, rather than found new ones. The new station quickly became the bete noire of fusty backbench Tory MPs, scandalised by its edgy and artsy content.
A very highbrow station in its early years (they showed an opera of a weekend), it also had a public service remit to produce programming which catered for minority groups.
This spirit carried over to sport. Over the years, they broadcast strange and exotic sports like Sumo Wrestling and Kabaddi (a curious tag like game popular in India and Pakistan, where participants hold their breath once caught). They also broadcast the All-Ireland finals live until 1991, after which James Richardson's wildly popular Football Italia consumed Sunday afternoons.
But unquestionably, their most popular sporting output of the 1980s was the American football coverage, which commenced on 7 November 1982, just five days after the station came to air.
The show became a cult favourite, particularly among the younger audience, a demographic more easily seduced by the glitz and glamour of Americana. As befitting an upstart station, the whole package was infused with Channel 4's trademark playful and cleverly off-beat style.
Sport on the traditional stations was still a fairly staid world in the early 80s, the NFL coverage on Channel 4 was a much jauntier affair, with liberal use of montage and buzzy soundtracks.
It was in this context that RTÉ were awakened to its possibilities.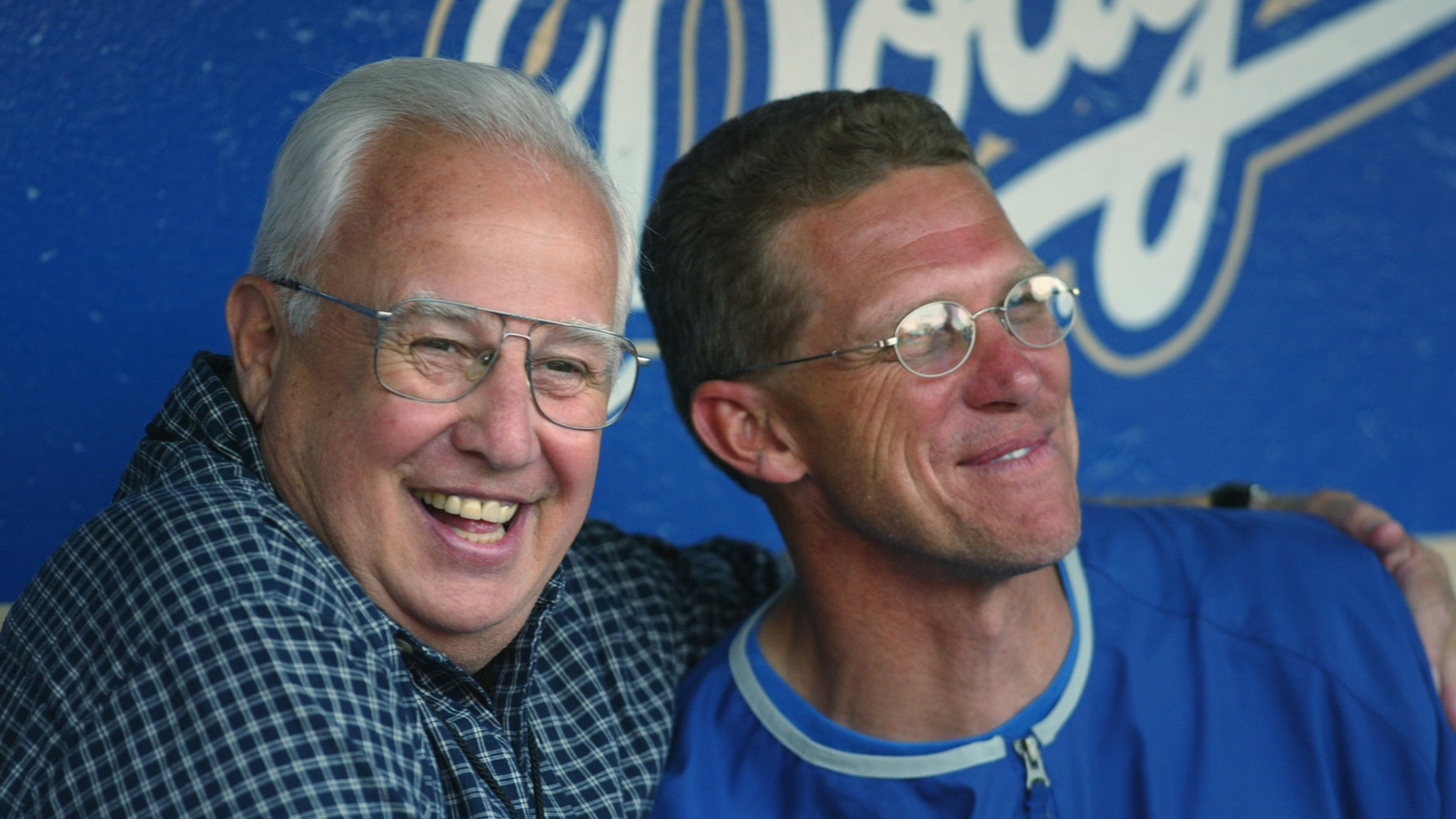 "There was a little note in the Sunday Tribune that RTE had acquired the rights to the NFL," recalls Dungan.
"The NFL were starting at that stage to get quite aggressive in pushing American football abroad. It had been going on Channel 4 for a couple of years. It had built up a bit of a following.
"People were starting to get into it and RTÉ said 'okay, let's capitalise on this.' Their (Channel 4) programme was on a Sunday night and ours was on a Monday night."
Dungan, a long-time broadcaster and historian, was then working as a reporter with Pat Kenny's 'Today at Five' show.
"From the early 80s, I would have been going to the States quite a lot. Not necessarily every year but almost every year. I had done - in the days when you could do this kind of thing - documentary series in the States, and travelled around the country quite a lot.
"And always from an academic point of view, American history was one of my things, American politics was one of my things. I'm kind of into Americana. And one of the things I was into was football.
"When Channel 4 started, I was an avid watcher of their coverage. But what you got on Channel 4 was very much edited highlights. So I had a better idea of what an actual football game was like - the fact that it didn't only last for half an hour (laughs), it was three hours long and there were a lot of breaks."
"Fred Cogley was head of sport at the time and Tim O'Connor was his deputy head. I was radio, I had no TV experience at all at that stage. I would have been a reporter on Today at Five.
"Tim was really across it, more so than Fred. I just went to talk to Tim and we struck up a relationship. I went to him and said 'look, I actually know something about this stuff.'
"And to some extent, I was the only game in town because nobody else did. I mean, literally, nobody else in the sport department had a clue. Literally, nobody knew anything.
"I said, 'look, I haven't done television but I have plenty of broadcasting experience. And I know about football.' So, I ended up on the team."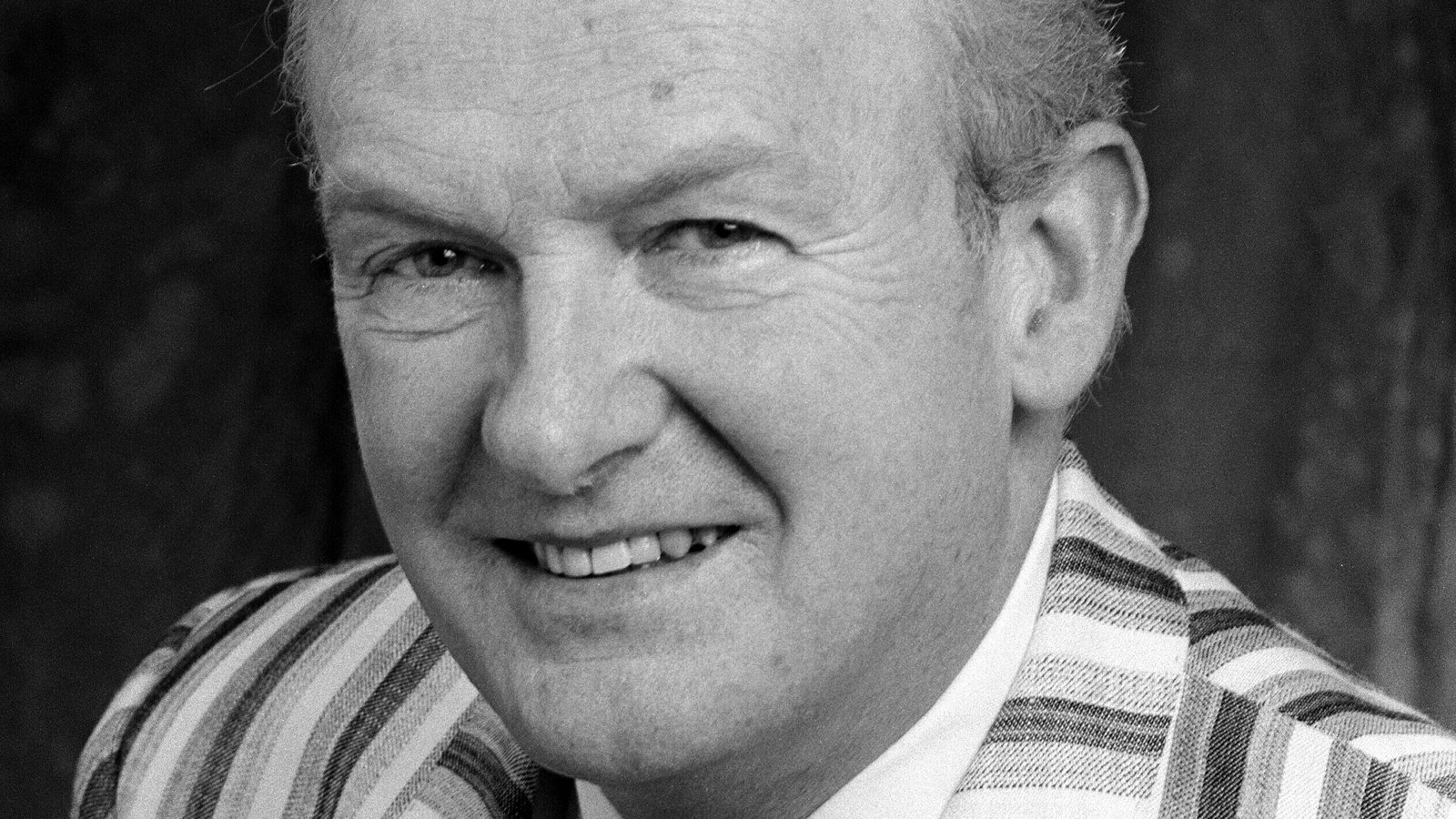 For RTÉ, Monday night was Gridiron night. However, the games which were transmitted were not from the weekend just ended, but from the one before that.
The regular season games that people watched on RTÉ had taken place eight days earlier. This was in keeping with Channel 4, whose own games were seven days late.
Deferred coverage was a more plausible and attractive offering in the pre-internet days, all the more so when the action was taking place across the Atlantic.
"The NFL sold a package. They had their choice of games and they were in a position to give us a different game to whatever the game on Channel 4 was, which was good.
"Bear in mind, this was delayed by a week. Now it was all pre-internet obviously, but if you were an aficionado of the game, you would know the score.
"What I used to do was listen to radio commentaries on the Armed Forces Network on Sunday nights. So, you'd get all the results, because they'd have commentary from a game and they'd be checking in on other games. So, you'd know at that stage.
"It was all very delayed (on RTÉ). The only live game we showed was the Super Bowl."
Dungan and Brendan O'Reilly, former international high-jumper, alumnus of Michigan State's athletic programme and long-time RTÉ presenter, would front the coverage but it was important to get an American voice to lend an authenticity and gravitas to the production.
The guy they happened upon was a legend of LA broadcasting, whose voice had been employed on the Rocky movies.
"There were a few Americans around but ultimately we settled on one guy. Jim Sherwin was the producer of the series and Jim started looking around and he found this guy Stu Nahan.
"Stu would do regular phone-ins and analysis, where he would talk for a minute and a half about a game. So, we started a relationship with him."
We need your consent to load this comcast-player contentWe use comcast-player to manage extra content that can set cookies on your device and collect data about your activity. Please review their details and accept them to load the content.Manage Preferences
RTÉ's first season, 1985, was arguably the high-watermark of the game's popularity in both Britain and Ireland.
In the UK at least, and likely in Ireland too, this owes a great deal to the stubborn bone-headedness of the English football league chairmen of the day.
With English football's image at an all-time low, the chairmen decided that declining attendances were the fault of live TV broadcasts, and they demanded more money off the BBC and ITV.
The broadcasting duo, which then constituted a cartel, told the chairmen to get stuffed, resulting in a stand-off and a TV blackout which dragged on from August '85 until the new year.
"There was nothing to watch in (association) football terms," said ITV head of sport John Bromley, "and suddenly The Refrigerator was a bigger name than Gary Lineker, the Chicago Bears better known than Arsenal among the kids."
In the UK, the 1980s were a boom-time for a host of previously marginalised or insurgent sports, from darts to snooker.
For Dungan, the tarnished image of soccer in that era was central in allowing sports like American Football room to breathe.
"Bear in mind that one of the reasons that I got interested in it was... there was a certain disillusionment that had set in with soccer. I would have been a huge soccer fan but I abandoned it. Having sat and watched Heysel, that killed soccer for me.
"The violence was getting sickening. I think a lot of people were getting turned off by it. Then there was the factor of how good the Americans are at razzmatazz and barnum and bailey. You were just taken by the colour of it."
There was even now a small American Football scene in Ireland. The Irish Times reported that Aidan Prendergast, founder of the Irish American Football Association, Mike Heath, chairman of the Belfast Blitzers and Dublin Celts quarterback John Donnelly all attended the Bears-Patriots Super Bowl with a view to consulting on how to popularise the game in Ireland.
The inaugural Shamrock Bowl was held later that year in St Mary's RFC.
Ahead of RTÉ's second Super Bowl, the January 1987 decider between New York Giants and Denver Broncos, Shay Healy did a segment for 'Evening Extra' with the Dublin Celts and tried on some American Football gear in Capel Street.
We need your consent to load this rte-player contentWe use rte-player to manage extra content that can set cookies on your device and collect data about your activity. Please review their details and accept them to load the content.Manage Preferences
Nonetheless, not everyone was on board. Notwithstanding their heavy presence at the Harp events, Dungan found the rugby crowd particularly dismissive.
"The naysayers would say, 'aw, jaysus, it goes on for three hours and nothing happens.' My point was always that there are arguably more passages of excitement in an American football game than you get in your average football game - and certainly rugby.
"I was pissed off with rugby supporters - I was never into rugby - saying 'this is bullshit, this is guys wearing helmets and pads and the ball is never in play, etc, etc.'
"I actually sat down with a stopwatch and watched an international rugby match and every time the ball went out or there was a cessation of play, I'd stop my watch. When it was finished, I was shocked to discover the ball was in play for a total of 19 minutes. So, I would always regularly trot that out to the alickadoos and the Ross O'Carroll Kelly's types."
In a January 1988 edition of 'Borderline', Dungan was forced to defend the charms of the American code against the claims of flu-afflicted rugger fan Kevin Myers, who bemoaned that he could not - in the late 80s remember - turn on his television "without being assailed by fuming Ameriball coaches and talk of oafences and deefences." (Presenter Eithne Hand was in situ, playing devil's advocate.)
We need your consent to load this comcast-player contentWe use comcast-player to manage extra content that can set cookies on your device and collect data about your activity. Please review their details and accept them to load the content.Manage Preferences
By contrast, the GAA community, previously regarded as the most tribal and exclusivist of the Irish sports, were more amenable, according to Dungan.
Clearly, the GAA movers and shakers evinced less hostility to American cultural exports than to the more close-to-home stuff coming out of En-ger-land.
Croke Park was happy to let the Chicago Bears and the Pittsburgh Steelers inside the walls to play a televised pre-season fixture in July 1997, at a time when they were still telling soccer and rugby to get lost.
"The GAA crew were far more open-minded," says Dungan. "Bear in mind that a lot of the GAA players at that time would have spent their summers in the States.
"They would have been playing in New York or San Francisco at various different times. So, there was more of an awareness on the part of GAA players. They were much more open-minded, much less prejudiced, much less patronising about the game than the rugby types. That's what I found anyway."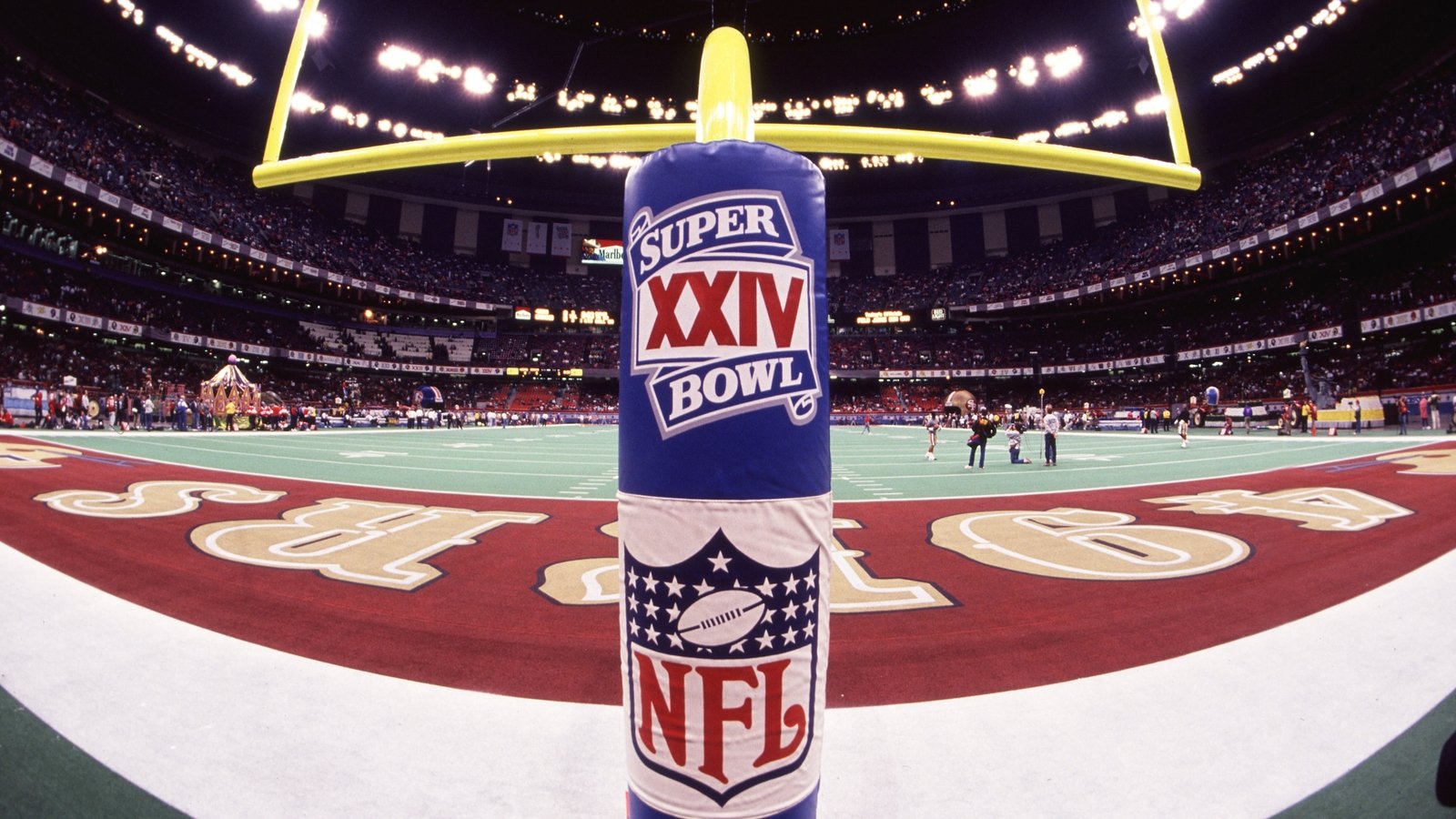 Things changed in 1990, RTÉ's fifth year covering, when the NFL offered Dungan and RTÉ the chance to broadcast live from the venue.
This altered the nature of the production. "What that meant was that the whole party thing faded," says Dungan. "The party was really a way of covering the commercial breaks."
For the last two years, it was a more conventional affair, Dungan and Stu Nahan in the booth in the States, with Brendan O'Reilly wrapping up back at base, taking you through to closedown. (Closedown was a show - a very minimalist, avant garde affair - that younger readers may struggle to remember.)
In NFL Films standard epic treatment of the very one-sided Super Bowl XXIV, they zoned in on the various international commentary teams that had landed in New Orleans for the game.
"A friend of mine in the States was watching it and at some point in the middle of it, myself and Stu popped up on camera. Unbeknownst to me, an NFL film crew had come in to me and filmed us in action."
Sure enough, at just before 2 minutes here, Myles and Stu pop up on screen, chit-chatting about Joe Montana.
A year later, the duo were back together, this time in Tampa, for Super Bowl XXV, one of the most dramatic of all-time
With the First Gulf War ongoing, feelings of nationalism ran high, and the New York Giants and the Buffalo Bills served up a famously tense encounter. Bill Parcell's Giants pulled off a shock win as Scott Norwood missed a last-gasp field goal.
By then, however, it was evident interest had begun to wane.
"I think by then RTÉ had already found that it had begun to subside. They decided in their wisdom that it had its day," Dungan says.
The suspicion is that Jack's Army may have been tied up with it.
When Ireland beat Bulgaria in their final qualifying game for Euro 88, there were vast chunks of unoccupied space evident on the Lansdowne Road terrace. Two years later, the Republic of Ireland football team was the biggest show in town.
By the early 1990s, it was impossible to get through a commercial break without seeing either Big Jack or one of his players flogging an insurance plan or a new Opel.
"I think that had a lot to do with it," says Dungan. "Soccer got it back together, in terms of violence. From '88 onwards, that was the beginnings of the renaissance of Irish soccer anyway. To give an example, I actually went to very few games when Charlton was manager, because you couldn't get tickets. It was just impossible."
"To this day, I'm still accosted by white males of a certain age and they will still talk to you about tactics or 'how will the Broncos do this year?'"
Probably not uncoincidentally, something similar was happening in the UK.
England's performance in Italia 90 had been an emotionally stirring affair, Gazza consecrating a new golden era for their national game with his tears. Soccer shed its 80s era drabness and malice.
Rupert Murdoch, who appeared to be on the verge of bankruptcy after an initially disastrous foray into satellite television, had, in the words of the Guardian, "staked everything on the breakaway Premier League."
This gamble, as we know, proved successful. Sky's mantra, as enunciated by one of its early executives, was "Football first, second and third."
As it happened, Sky's takeover saw the arrival of American style glitz and bombast into English football coverage, though the cheerleaders - the notorious Sky Strikers - only lasted one season, being dropped after 1992-93.
During the Britpop/ Football's Coming Home era, there was a conscious backlash against the Americana that had swept Britain in the 1980s.
No doubt, given our cultural closeness, that some of this rubbed off on Ireland.
Dungan, who now hosts The History Show on RTÉ Radio, continued to host current affairs and arts programming for many years, as well as manning RTÉ's golf coverage.
But among a certain demographic, he will always be best remembered for American Football on RTÉ.
"Ever since the Twitter machine has begun to take hold, I have been exposed to all sorts of clips that have been dredged up of me wearing ghastly sweaters.
"I remember it as a weird time in my life. I think it was cultish. To this day, I'm still accosted by white males of a certain age - they wouldn't be a lot younger than me but they'd be in their 50s - and they will still talk to you about tactics or 'how will the Broncos do this year?'"
Follow Super Bowl LV between Tampa Bay Buccaneers and the Kansas City Chiefs via our live blog on RTÉ.ie/sport and the RTÉ News app.