Stephen Larkham says now is not the time to be thinking about his Munster legacy with a big United Rugby Championship match-up against Ulster incoming.
The Wallabies great took over as attack coach with the province three seasons ago but so far has been unable to help guide the club to silverware and end an 11-year wait for a title.
In that time, under head coach Johann van Graan, the team have twice been knocked out of Europe by Toulouse and reached a Pro14 final, which they lost to meekly to Leinster.
Graham Rowntree is set to step up and take over the head coach role next season, while Larkham, Van Grann and JP Ferreira will all take their leave.
But whichever way the chips fall, the immediate future is uncertain.
A win in Ulster on Friday evening could mean a third trip to South Africa or a jaunt to Scotland depending on who wins between the Stormers and Edinburgh.
However, defeat in the Kingspan will bring the final curtain down on an era where Munster often threatened a return to the top table without ever getting the job done.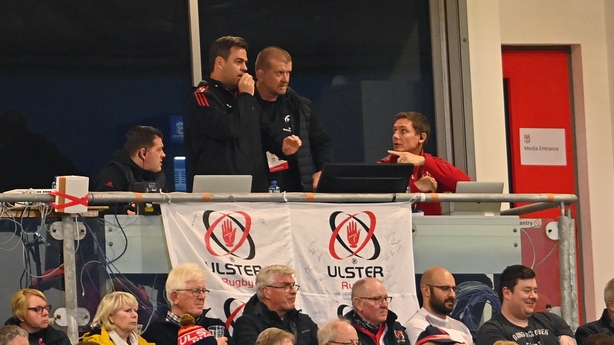 Asked if he thought that how this season ends up would define his legacy, the soon-to-be Brumbies coach said: "You've got to look at the whole three years and I'm certainly proud of everything that we've achieved here as a coaching group and a playing group.
"I think we've made big strides in terms of moving forward as a group, so considerably proud of that.
"I guess I'm not reflecting on it at the moment because I feel that there's an important game on the weekend that we're really focused on.
"It's a similar story to all the players and all the staff, we're not focused beyond this weekend.
"There is a season to go ahead next year and the year after, all that stuff, there are potential finals after this weekend, but our focus is solely on this weekend.
"We spoke about that a little bit this morning in terms of there is nothing if we don't win.
"We've spoken about the possibilities of what's going to happen after this weekend but we don't know so there's no point harping on that.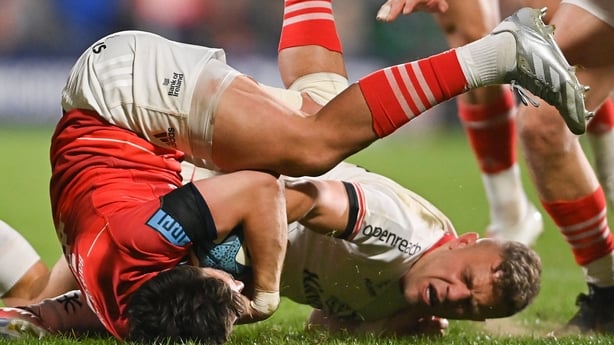 "Guys will be ready. We'll have a day in between where guys can pack if we have to go to South Africa or if we have to go to Edinburgh that will be later in the week so it's not such a big issue.
"But finals footy is always the same.
"You concentrate on the next game and we've been doing this now for the last four or five games, getting in there and concentrate on making sure we get performance this weekend and then everything after that looks after itself."
Larkham won the 1999 World Cup with Australia and was capped over 100 times for his country.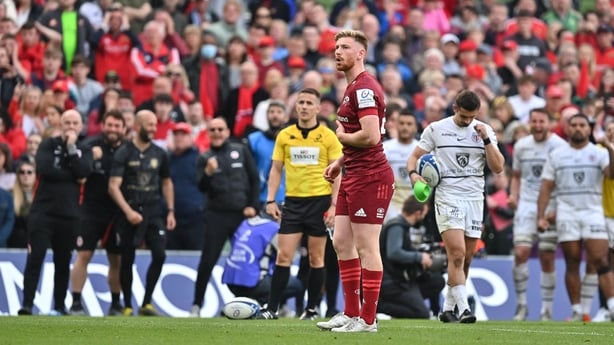 The former out-half believes that Ben Healy, who missed two kicks in the Champions Cup shoot-out loss a month ago at the Aviva, has already bounced back from that disappointment.
"It's quite unique for him as a young 22-year-old," he said.
"He can only grow from it. I think the beauty of being so young is that he's still got a huge career ahead of him.
"When you talk about the emotional toll of that game, some of the older guys who knew that we had a really good prep going into that took that a lot harder than the younger guys who know that they've got potential down the track to be in another final or win another final.
"Ben is similar to those guys, the younger guys, I think he's processed it really well.
"He was very disappointed with obviously the outcome of the kicks, but the way he handled the situation was good and I think he's got a lot of potential to play in a number of these finals again.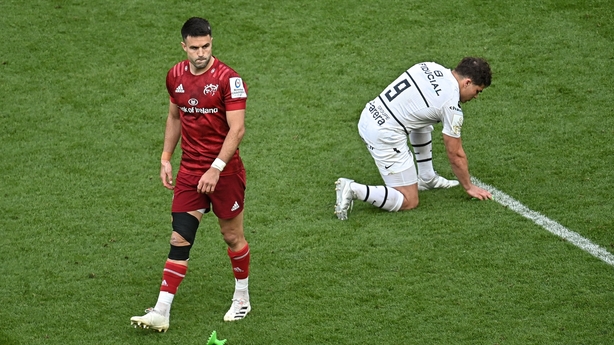 "He bounced back, I had a good chat to him the next day and he sort of bounced back, realised there is nothing he can do about it and just to get on with the job.
"I think we've seen that in his training intensity, effort and concentration over the last couple of weeks. He's moved on really quickly from that
"At the end of last week we started our prep for Ulster, had a really good prep day today as well, good meeting space and then good on the field.
"We've kind of moved on from Toulouse, we haven't mentioned that at all. We're focused on trying to get a good performance in the URC now."
Follow Ulster v Munster (Friday 7.35pm), Leinster v Glasgow (Saturday 3.15pm) via our live blogs on rte.ie/sport or on the RTÉ News app. Watch Leinster v Glasgow live on RTÉ One and RTÉ Player. Highlights on Against the Head, Monday 8.30pm, RTÉ2 and RTÉ Player.
Listen to live commentary from Ulster v Munster on RTÉ Radio 1 Extra and updates from Leinster v Glasgow on Saturday Sport on RTÉ Radio 1.