By James Cluskey
Last year, I got as close as any Irish player has ever been to qualifying for the doubles tournament at a Grand Slam. So close that I ended up in London, ready to go at Wimbledon, even though I knew I wouldn't be playing.
I was there "just in case" because at Wimbledon, you have to be physically present and "sign in" to play.
The system is that there are places for 16 teams and it is the combined ranking of the two players in the team that determines who makes it and who gets cut.
That's how I ended up in London, ready to play in London with Ruben Bemelmens, my partner, knowing we were going to end up as the 17th ranked team.
I was hoping someone else would fail to show.
Why go to London? I knew in my heart I wasn't getting in I felt I owed it to everyone that had supported me to try everything possible while there was still even a small chance.
I had a really good year up to that point, getting up to 150 in the world and winning two Challenger titles and four tournaments on the Futures tour.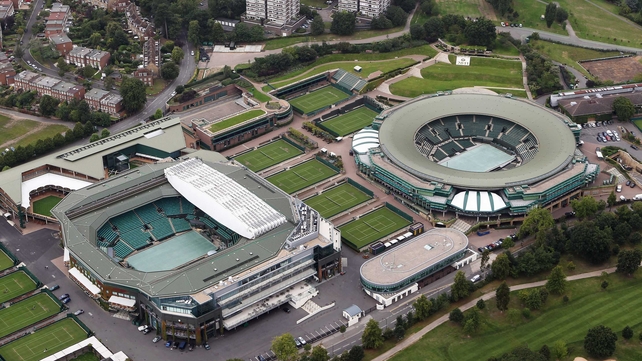 But even though it had been a good season, getting within touching distance of a lifelong dream without being able to realise it was tough.
I considered quitting. At that point it felt like the dream of playing at Wimbledon was over.
I stayed with my sister in London on that trip and the hour-and-a-half train back to her place was the hardest part. I remember standing on the platform when it hit me: I'd failed. It hurt. A lot.
This is something that happens to the vast majority of athletes and something worth remembering when we at players or athletes and draw conclusions about them based on their results. Ultimately we are all out there chasing dreams.
There is another dimension for every athlete to deal with too: the team of people around you and the wider group that is supporting you. I felt that I had failed my team and the wider Irish tennis community too.
I thought the dream a lot about it on that train.
It is something that has been with me since I was seven years old, playing with my friends in Swords Tennis Club. Very early on I set myself the long term goals of playing Davis Cup for Ireland, which I have done, and playing at Wimbledon.
Later that evening in London I sat down for dinner with my sister and her husband. My sister is fantastic and has always been very supportive. She has also regularly asked me, only half joking, when I'm going to get a "real job".
This was one of the first times I talked to her seriously about what I thought I might do when tennis was over. I also spoke to my mom. She is the best, a huge support and so often the first to tell me to get back up and go again when I've been through a rough patch or had a bad result.
I decided to try again.
Resetting goals
I've just come through January, which was all about setting small targets with a view to reaching those bigger goals.
I sat down with every person who helps me and went through what I want to achieve both on the tennis court and off it. The most important meeting of all is with my coach.
I don't have the luxury of bringing him with me when I am on the road playing tournaments, so the off season is a crucial opportunity to do sustained work together and focus on the areas of my game I most want to improve.
On the physical side, I work with the Irish Strength Institute which gives me a good idea of where I'm at in terms at with my body. Physical and nutritional targets help move everything forward. The gym can be a pretty solitary place but there is no substitute for it.
There are other areas that have to be looked after as well. Being on the tour is like running a business. I'm always trying to find edges.
Out on the road I have a fair bit of down time so I read a lot. I have a particular interest in books about entrepreneurship.
You are always trying to find ways of thinking and doing things. It helps you to dust yourself off, get up and go again, to keep following your passion and dream.
I've trained harder then ever and have had great help from places like the BNP Paribas National Academy in DCU and the Irish Strength Institute in Artane.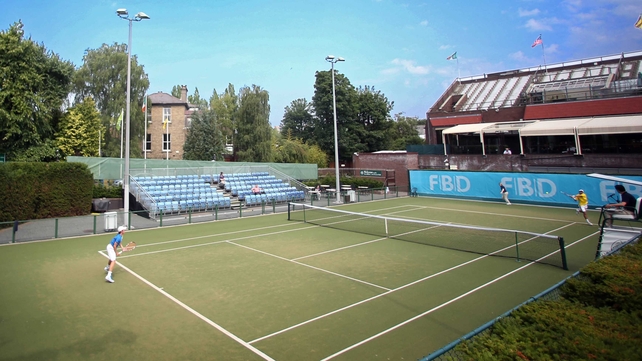 The tennis community is still giving me huge support. My league team in Malahide tennis club, and other clubs like Glenageary have been fantastic, as have Parks Tennis.
Wilson and rackets.ie in Fitzwilliam Tennis club, and the Irish Sports Council have also been great. I've tried to be creative and ran a campaign with a great company called Pledge Sports, which allows athletes to be directly funded by fans. I ran a campaign with them last year and they are doing one for elite Irish tennis players at the moment.
You have to be smart and tap into every resource you can. It simply would not be possible for Irish sportspeople to be compete at a high level without this support network.
It is all about achieving the main goal and again, it's Wimbledon. Again, I'm obsessed by it. I'm playing better, I've learned a lot and have understood some of the mistakes I made last time.
The mechanics are simple. I need to win matches and win tournaments. Right now, my ranking is 157. If I can win two or three Challengers between and have some other solid results then I would be certain of qualification.
Easy, right?
Ultimately, it's all about training hard, using every resource I can. And finally making that dream come true.