By John O'Donovan
This year's Women's Singles tournament would not, at first glance, appear to be as open as the Men's, with Serena Williams the odds on favourite to win her 17th Grand Slam.
The stats would indicate that she is a near certainty to take the title.
She has won eight singles events this season, winning 60 matches and losing just four.
However, there is plenty of hope for the rest of the field.
Two of those defeats came in Grand Slam events, meaning she has only won one Grand Slam and she lost in the final of her last tournament in Cincinnati to Victoria Azarenka, with whom she is developing a healthy rivalry in the women's game.
Agnieszka Radwanska (pictured below) should not be ruled out, as she aims to become the first woman since Williams in 2009 to have reached all four Grand Slam quarter-finals in the same season.
Li Na and Sara Errani will both be optimistic of performing well while it will also be fascinating to watch the progress of Sloane Stephens and Laura Robson, two of the best up and coming players in the world.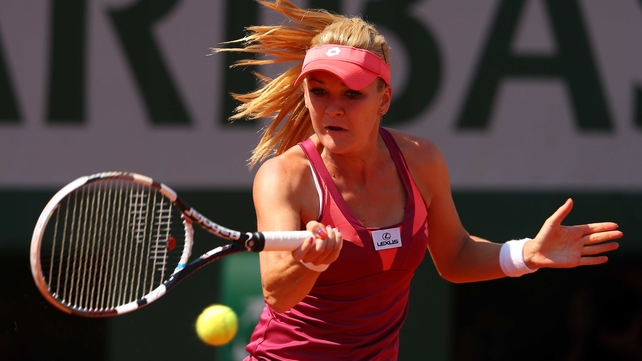 Unfortunately, there are a couple of absentees with 2006 champion Maria Sharapova pulling out this week with a shoulder injury and Wimbledon champion Marion Bartoli, who has had to retire from the sport due to injury.
Serena will be hoping to win her fifth US Open 14 years after she first triumphed at Flushing Meadows.
Williams is currently the oldest player ever to hold the world number one ranking, at the age of 31.
The hardcourt surface in New York suits her style of play allowing her to maximise her powerful game.
Although she has had an incredible year, winning 60 matches, it is her four losses that make for interesting reading.
She lost to Sloane Stephens in the quarter-final of the Australian Open and against Sabine Lisicki in the fourth round at Wimbledon.
Both these women were ranked outside the top 20 at the time showing that she can sometimes suffer shock losses.
Her two other defeats came at the hands of Azarenka, last week in Cincinnati and earlier this year in Doha meaning the Belarusian has beaten her on both occasions they have played on hard court this season.
Despite these observations, if Williams plays her best tennis, she will win the Tournament.
The biggest challenger to Williams will undoubtedly come from Azarenka (below).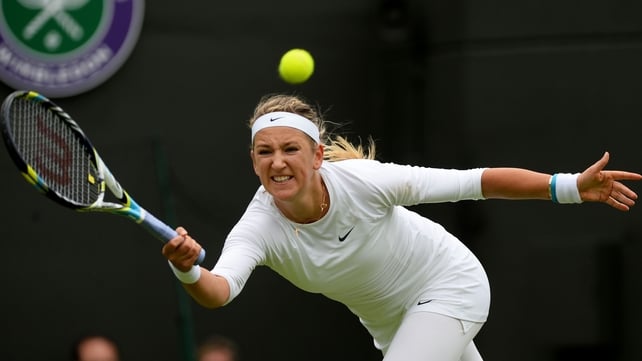 Her results this year have been impressive, although her season has been interrupted many times through injuries, none more so than when she was forced to withdraw from Wimbledon due to a nasty knee injury.
Her victories include the successful defences of her Australian Open and Doha Titles, as well as last week in Cincinnati.
As mentioned above, she appears to be able to handle the Williams power and knows how to beat her.
She came within two points of beating the American to win the US Open last year.
She's one of the few players who doesn't seem to be intimidated by Williams, and she never stops competing in their matches.
Her return somewhat neutralizes the Serena serve, and she can hit winners from anywhere on the court.
She goes into the matches against Williams with confidence and a plan, and it is really paying off although she needs to beat her in a Grand Slam to prove she is the equal of the world number one.
As mentioned above, world number three Maria Sharapova has had to withdraw due to a shoulder injury.
One hopes that the Russian will take this time out to think about the direction in which her career has been going in the last few months.
She has played just three matches since the conclusion of the clay court season, suffering a hip injury and then split from her long term coach Thomas Hogstedt.
A very brief stint with Jimmy Connors as coach did not work out well, with the pair ending their association after Sharapova's second round loss to Sloane Stephens at Cincinnati last week.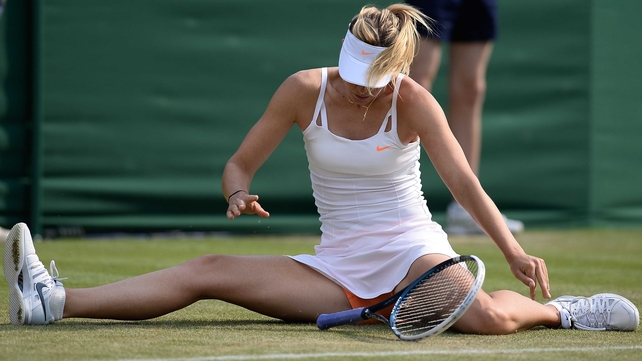 One wonders also for the first time if Sharapova (above) is becoming more interested in her brand as she considered changing her name to 'Sugarpova' to try and promote her sweet company.
She changed her mind only when she realised the long arduous procedure which she would have to go through to complete the process. The Russian needs to get her mind back on tennis if she hopes to compete for more Grand Slams.
One player who has been very consistent this year is Poland's world number four, Agnieszka Radwanska.
After starting the season on fire, winning 13 straight matches, 26 consecutive sets and two titles, the Pole has somewhat slowed down, not being able to win a tournament since.
However, she has being playing well and had impressive results and was unlucky to lose in a marathon semi-final at Wimbledon to Lisicki where the final set lasted 16 games.
She has a poor record at Flushing Meadows having never gone beyond the fourth round. While I expect her to break that record this time, I cannot see her winning the trophy.
Another player who has been very consistent this year is Li Na.
The Chinese player responded to a disappointing 2012 by reaching the final of the Australian Open in January, where a lapse in concentration and injury ensured a three-set defeat to Victoria Azarenka.
She reached the quarter-finals at Wimbledon as well as numerous other quarter and semi-final appearances along with winning the Shenzhen Open at the beginning of the year.
A possible quarter or semi-final is a realistic aim for the 31-year-old.
Sloane Stephens is a player many people believe have an outside chance of winning the tournament.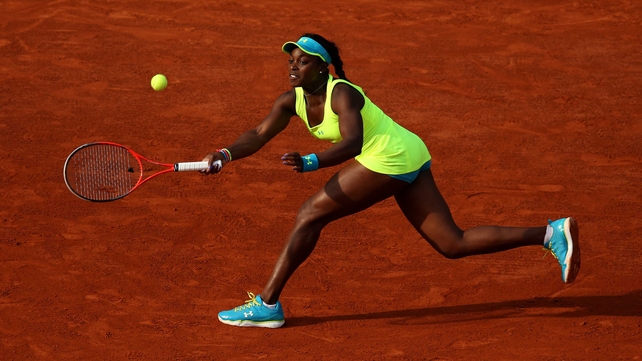 The 20-year-old American (above) is the youngest player in the world's top 20 and, of course, beat Williams in the Australian Open.
The 15th seed can be very inconsistent but she has the ability to reach the top, possibly being the quickest player on the tour along with an impressive mix of power and precision.
One player who has really disappointed this year is former Wimbledon champion Petra Kvitova.
Although she has a healthy win-loss record for the year, and has won a title, the year overall has not seen impressive performances.
I cannot see an upturn in form in New York.
Another player who has had a poor year is Samantha Stosur including dropping out of the top ten.
The Australian, however, has a good record at Flushing Meadow reaching the quarter-finals in 2010, winning the title in 2011 against Serena Williams, and losing a thrilling quarter-final against Azarenka last year.
It will also be very interesting to watch Laura Robson, who is seeded for the first time at a Grand Slam.
She reached the fourth round of the US Open last year and of course was the darling of the British public during her run to the fourth round in Wimbledon last month.
Finally, it is impossible to look beyond Serena Williams to win the title.
She knows that her best is simply too good for everyone else and now at 31 she is showing a new mature and calm approach to the game.
This means that barring injury or a slump in form, it will take a superb performance from one of the aforementioned women, with Azarenka the most likely candidate, to prevent the American from becoming the 2013 US Open champion.