By John O'Donovan
The FBD Irish Tennis Open begins tomorrow in Fitzwilliam with the qualifiers taking place over the weekend and the tournament proper to start on Monday.
The tournament itself will definitely feature six Irish players: Sam Barry, Colin O'Brien, Daniel Glancy, John Morrissey, Peter Bothwell and Julien Bradley.
It is likely that more Irish players will come through the qualifiers over the weekend to take their place in the main draw.
Barry will be one of the favourites for the event.
The 21-year-old was the star of Ireland's Davis Cup team earlier this year when winning the decisive rubber in the victory over Estonia and advanced to the semi-final of a tournament in Israel in April.
Colin O'Brien has made a welcome return to professional tennis this year after missing two years through injury.
He has reached the semi-finals of a tournament in Portugal as well as winning the Irish Indoors and Irish Close this year.
Ireland's third full time playing professional, Castlebar's Daniel Glancy (below), has come into a good run of form recently with consecutive quarter-finals in Israel, Portugal and Turkey in his last three events.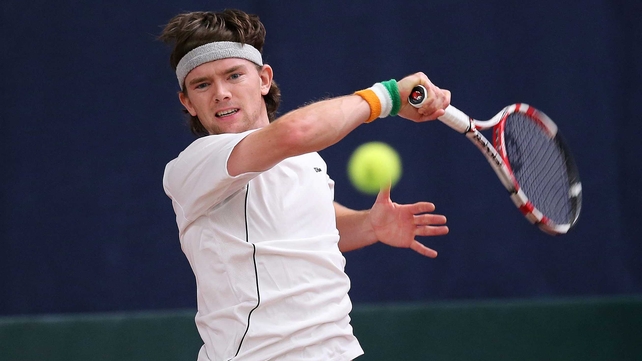 The tournament is the second oldest tournament in world tennis, first played in 1879, two years after Wimbledon began.
Previous winners include William Renshaw, Rod Laver and Tony Roche.
The tournament is an International Tennis Federation Futures event with both singles and doubles events and has attracted an excellent entry of international players from Europe, Australia and the United States who will be competing for valuable ATP points.