By John O'Donovan
This year's Wimbledon Women's Single tournament does not appear to be as open as the Men's, with Serena Williams the odds on favourite to win her sixth Wimbledon and her 17th Grand Slam.
Williams is in a phenomenal vein of form and I cannot see anyone preventing her from lifting the title, thus ensuring the Williams' sisters will have won 11 of the last 14 Wimbledon Championships.
Those who may claim to also have a realistic chance include Maria Sharapova, Victoria Azarenka, Petra Kvitova, and Li Na along with last year's finalist Agnieszka Radwanksa and we will look at each of their credentials shortly.
Let us start by examining Williams' extraordinary form of the last year. She has won 11 of the 14 tournaments she has entered and 74 of 77 matches since a shock first-round defeat by Virginie Razzano at The French Open in 2012. She is also the defending Wimbledon Champion with grass arguably being her favourite surface. She has raised her game to a new level with her performances in that period.
One of those tournament victories was her gold medal performance in the London 2012 Olympics where she dropped just 17 games in total and produced arguably the greatest display of tennis ever seen from a female player. Her serve, when on form, on a grass court is virtually unreturnable while her ferocious groundstrokes suits the Wimbledon surface perfectly, skidding away before her opponents have a chance to react.
If she serves the way she did at the French Open, nobody can beat her on grass. The best hope for her opponents is for something to happen, like at the Australian Open when she rolled her ankle and then just never quite got back on track. She appears to be hugely motivated and on course for a sixth title.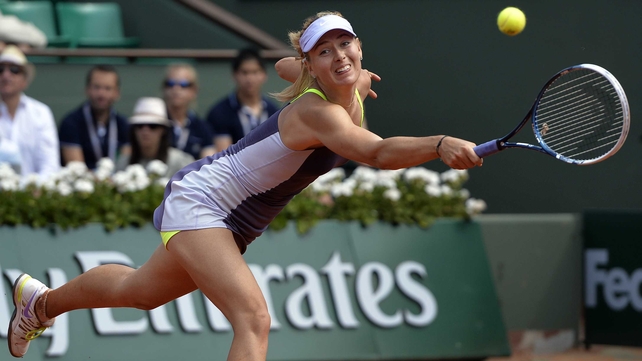 Maria Sharapova and Victoria Azarenka are the two players most likely to benefit from any possible slip up by Williams. Both players have what it takes to win Grand Slams, indeed Sharapova has won all four Slams.The problem for both is their very poor head to head record with Serena should they meet the American.
Sharapova has won just two of her 16 encounters with Williams with her last victory coming in the Wimbledon Final nine years ago in 2004. She lost to Williams in the French Open Final two weeks ago and won just a single game in the Olympic Final on the grass of Wimbledon last summer.
Azarenka's record against Williams is not much better having won just two of 14 matches against the American and she only won three games against Williams in the Olympic semi-finals last year.
Sharapova has had a good clay court season winning in Stuttgart and reaching the finals in Madrid and Paris. Although it didn't translate to grasscourt success last year, Sharapova is in good form coming into this year's Championships, with a 36-5 record in 2013.
Despite this, Sharapova has only progressed beyond the fourth round once at Wimbledon since 2007, when she reached the final in 2011. She has improved her serve and her movement around the court in the past 12 months and along with her terrific groundstrokes is a good bet to reach the final stages of the tournament.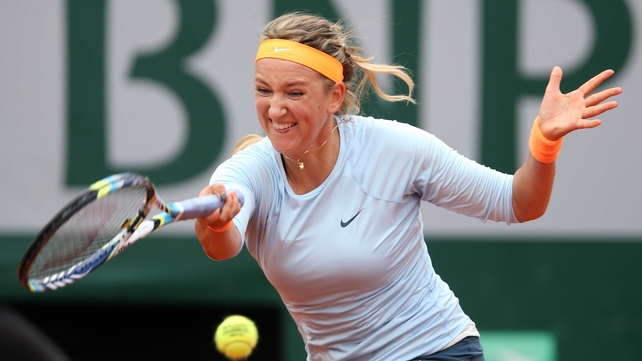 Victoria Azarenka, the second seed and the reigning Australian Open Champion, is another player who will consider herself a contender in London. Despite clay being her least-favoured surface, she reached the semi-finals at the French Open; her best ever result in Paris.
It bodes well ahead of Wimbledon, where she has reached the semi-finals for the past two years on a surface that better rewards her good hands and aggressive baseline game. The new world No.2 will be seeded to avoid Serena until the final which is a big boost and she has also a 27-3 record for this year.
Azarenka showed herself to be very strong mentally when retaining the Australian Open against Li Na when the crowd were firmly in favour of the Chinese player. She also has the advantage of having beaten Williams earlier this year in the final of the Quatar Open and served for the match against Williams in the US Open Final last year.
Petra Kvitova, who won the title in 2011, is a player who tends to have better results on quick courts and will hope to improve her recent form. After being within striking distance from World No.1 in early 2012, she is barely hanging on to a top 10 ranking 18 months later.
Her progress has been maddeningly up-and-down this season; following her win in Dubai in February, she lost early in Madrid, Rome and Paris, her last three events. She will at least arrive fresh as a result of losing early in the French Open.
Last year's finalist Agnieszka Radwanksa will be another player expected to do well on grass. She reached the quarter-final in Paris and is a much better grass court player than clay court. She took Serena to three sets in the final last year and looks primed to enjoy another good run at SW 19.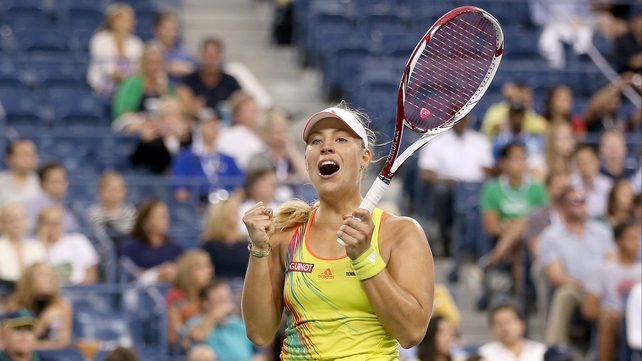 Angelique Kerber reached the semi-finals in Wimbledon last year but her record this year has been poor losing in the third round in Melbourne and in the fourth round in Roland Garros while she is yet to defeat a top 10 rival this season.
Li Na will also hope to progress well into the second week. However, the Chinese player had a poor clay court season culminating in losing in the second round of the French Open to Bethanie Mattek-Sands.
Na is, however, the best mover on the women's circuit and reached the final of the Australian Open earlier this year. She is a tenacious flat hitter of the ball and was in top form over the early stages of the year before injury affected her season. Unfortunately, five-time singles champion Venus Williams has been forced to pull out because of a back injury.
The Chinese star struggled with the problem during the clay-court season and has not played since pulling out of the doubles at the French Open. While she has stuttered in recent years, she is always a threat at Wimbledon with her big serve and ground-strokes and her excellent record at the Championships. It will be the first time she has missed the tournament since her debut in 1997.
Despite the above players' respective claims, the overwhelming evidence points towards yet another Wimbledon crown for Serena Williams.