By John O'Donovan
The world's most prestigious tennis tournament begins on Monday morning with the opening day of Wimbledon 2013.
It is just two weeks since Rafael Nadal won an incredible eighth French Open and now the players have to adjust to the most dramatic surface change from the red clay of Roland Garros to the green grass of Wimbledon.
The men's tournament is one of the most open in years and it is the first Grand Slam since Wimbledon last year that the traditional 'big four' of Djokovic, Murray, Nadal and Federer are all playing.
Each of these players is coming into the tournament in differing levels of form and fitness.
No player outside these four will mount a serious challenge for the title which since 2002 has been won by Roger Federer, Rafa Nadal or Novak Djokovic.
Andy Murray, who reached the final last year, and then went on to win the Olympic gold medal on the grass of Wimbledon defeating Djokovic in the semi-final and then Federer in the final, deserves to be included along with the aforementioned three as a possible winner.
Let us look in more detail at the possible winners. Novak Djokovic is the top seed and is my pick for the title, very marginally ahead of Nadal.
Djokovic has struggled to play up to the standards he has set over the last two years, despite successfully defending his Australian Open title and claiming his biggest career clay court title at the Monte Carlo Masters in April earlier this year.
The Serb's otherwise frustrating clay court season concluded with a heartbreaking semi-final loss to Nadal in Paris, and there is no doubt he would love to bounce back at the All-England Club as he fights to protect his World No 1 ranking.
He has made the semi-final of the last 12 consecutive Grand Slams, knows what it takes to win here, has nothing to fear from any other player and is in prime physical shape. He also beat Nadal in Monte Carlo and came so close to beating him in Paris when he was a break up in the deciding set.
The lower bouncing ball may give Djokovic the edge should he come up against the Mallorcan in Wimbledon. The Serb decided against playing a warm-up tournament and it will be interesting to see what, if any, effect that will have on his game.
It was at Wimbledon last year that Nadal suffered his joint earliest exit at any Grand Slam tournament when Lukas Rosol stunned him in the second round, in five sets. What tennis fans didn't know was that after that defeat, Nadal would not play another match for the remainder of the year.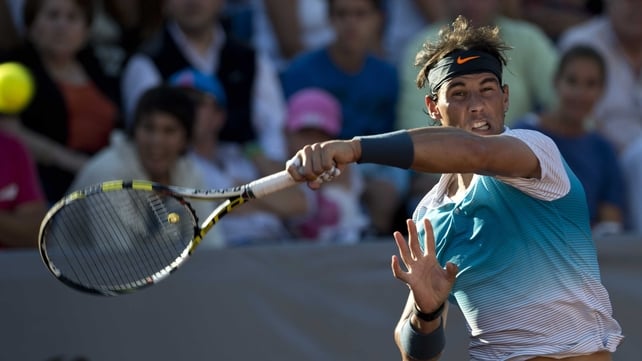 Many people doubted whether he would ever come back as a force in men's tennis, but he has answered his doubters by returning in the best possible fashion and recording one of the most dominant starts to a season ever seen in men's tennis, even rivalling that of Novak Djokovic's start to the 2011.
Nadal's stats are astonishing - winning seven of the nine tournaments he has entered, 43 of his 45 matches and is on a 22-match winning streak culminating with victory in The French Open.
He chose not to play in a warm-up tournament to rest his knees but anyone who saw his five-set marathon defeat of Djokovic should be of little doubt as to his physical condition.
The one serious disadvantage which Nadal faces is that he will be seeded fifth so may well have to beat Murray, Federer and Djokovic to win the title.
The Spaniard is currently ranked fifth in the World as he slipped back in the rankings as a result of the long spell he was out of the game through injury. It may seem ridiculous that David Ferrer, who has only beaten him four times in 24 meetings and lost easily in the French Open final to Nadal, is seeded ahead of him but the seeding Committee base their seeds on the current world rankings which sees Ferrer ranked fourth.
Andy Murray is fresh from winning in Queen's last week and will be hoping to go one better than last year and become the first British male to win Wimbledon since Fred Perry in 1936.
The Scot looked impressive last week in Queen's and did not seem to be suffering any ill effects from his back injury which caused him to miss the French Open.
He had good three set victories over Jo- Wilfried Tsonga and Marin Cilic in the semi-final and final respectively. His absence from the French Open may even prove to be a blessing in disguise as it gave him a much needed break while missing the Grand Slam which has traditionally proven to be his weakest.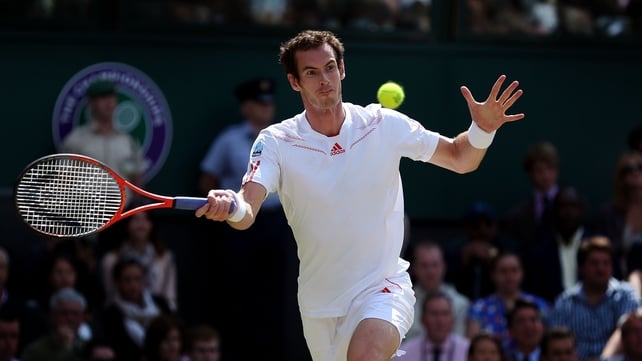 Murray certainly has the game and should have the experience now to win on grass. His victory in the Olympics last year where he beat Djokovic in the semi-finals and gained his revenge on Federer by swamping him in the gold medal match at the London Olympics for the loss of just seven games should give him huge confidence in matches against either player.
He will hope to avoid Nadal as he has yet to beat him in their three meetings on grass.
Roger Federer recently ended his longest title drought by winning the tournament in Halle, that title coming ten months after his triumph at Cincinnati in 2012.
Federer has won Wimbledon seven times and on a grass court with the best serve in the game, he is a serious contender even if he has only won one of the last 13 Grand Slams and his form this year has been patchy, including his limp exit in the French Open to Jo-Wilfried Tsonga.
However, Federer seems to regain form and confidence when he steps onto a grass court. He is another player who will hope to avoid Nadal having not beaten him in a Grand Slam since the Wimbledon final of 2007.
This year's edition of the Championships marks a decade since his first Grand Slam success and he will be hoping to win a record breaking eighth title at SW19.
Looking at possible outsiders; after shouldering the massive burden of home-country expectation with a run to the semi-finals at Roland Garros on his least-favoured surface, Jo-Wilfried Tsonga will be free to let his attacking game flow in what is a less intensive setting for him at the All England Club.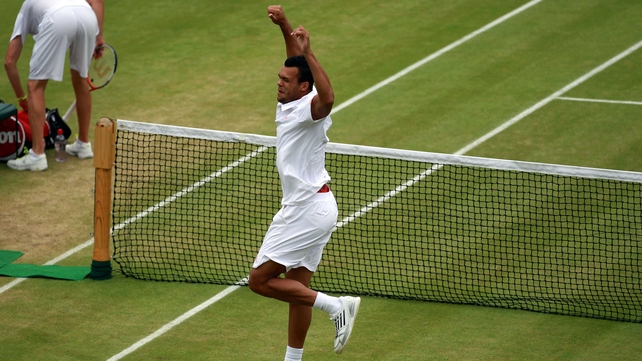 The Frenchman's big serve, forehand, net skills and athleticism have served him well previously at Wimbledons, reaching the semi-finals the past two years and by reaching the same stage at Queen's last week, he has positioning himself for another good run.
Cilic is coming into form at the perfect time thanks to another excellent performance at Queen's. Having won the title in 2012, Cilic again reached the final, beating world No 6 Tomas Berdych in the quarters before extending top seed Murray to three sets in the decider. His penetrating flat groundstrokes and solid serve have worked well at Wimbledon, where he has twice reached the second week.
Wimbledon runner-up in 2010, Berdych is capable of a big victory, but he rarely has the consistency to back it up with a second victory, a prime example being his thrashing by Rafa Nadal in Rome this year the round after he had beaten Novak Djokovic.
A dark horse could be Juan Martin Del Potro. He is still the last player outside of the big four to win a Grand Slam. He has a huge serve and forehand and if he is on his game could beat any of the top players. A quarter-final finish last week at Queen's on his return was encouraging, but a loss to the then-82nd-ranked, 32-year-old Lleyton Hewitt was less so.
After nine years and counting, the current American Grand Slam drought which is their longest in history shows no sign of coming to an end.
The predictions from this corner are that either Djokovic or Nadal will win the tournament, with Djokovic the slightly more likely of the two to claim the trophy.