By John O'Donovan
The longest stretch between any of the of the Grand Slam events has finally reached an end.
In just a few days, Court Philippe Chatrier will once again be buzzing with the excitement that surrounds the largest and most famed clay court tournament in the world.
The men's competition will be as exciting as always, but for the first time in recent years it is likely that only two of the four dominant players of the current era have a chance of winning the tournament.
Andy Murray has pulled out injured, while Roger Federer has not had a particularly good start to the year and was annihilated by Rafael Nadal in the Italian Open final last weekend.
That leaves world number one Novak Djokovic as the only player who can realistically stop Nadal from winning a record eighth French Open in nine years.
The form of the players mentioned above will be discussed shortly but one has to start by recognising the remarkable competitor, athlete and man that is Nadal.
The Majorcan was injured at Wimbledon last year - partly explaining his shock loss to Lukas Rosol - and did not play again until the Chilean Open in February.
He was sidelined by a torn tendon and inflammation in his left knee, while his return earlier this year was further delayed by a virus. Many people feared for his career as his knees have been a persistent injury concern over the past number of years partly as a result of the huge physical stress his style of play exerts on his body.
However, Nadal's fans need not have worried. He has won six of the eight tournaments he has played since his return, reached eight consecutive finals, won 36 of his 38 matches, saving perhaps his best performance for his demolition of Federer last Sunday. Nadal only made eight unforced errors in the entire match, compared to Federer's 32.
Equally as impressive, it was his 19th match in the previous 33 days and his tenth in 12 days.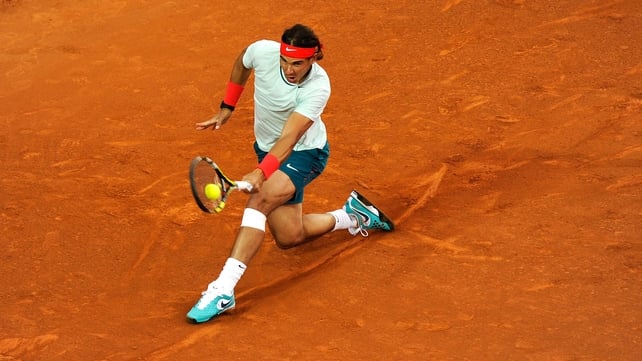 This should allay fears that his knees will give up on him any time soon. Having said that, he has yet to play a best-of-five sets match. Indeed, most of his matches have only been two sets, such has been the Spaniard's dominance since his return.
Djokovic is realistically the only player who can challenge Nadal for the title and the world number one does have a good chance of winning the tournament. While Djokovic has not recaptured his form of 2011, when he won three grand slams and 70 of his 76 matches, he has been in the final of six of the last seven Grand Slam events and he won the Australian Open this year. He also beat Nadal last month in the Monte Carlo final in straight sets, denying the Spaniard a ninth title in the principality.
Against that, Djokovic has had a tough few weeks. He badly twisted his ankle during the Davis Cup match against the USA in April. He lost to Thomas Berdych in Rome last week and surprisingly lost to Grigor Dimitrov the previous week in Madrid. Two weeks of long matches on clay could take their toll in Paris, where fitness is such an essential weapon.
It will be a fascinating encounter should they play each other. Interestingly, the weather could be an integral factor in deciding the result. Anyone who watched the 2012 French Open Final between them knows that the weather played a huge role in the outcome of the match. Under a hot sun and in relatively dry playing conditions, Nadal easily won the first two sets.
However, after a wet spell altered the court's surface, it was an altogether different affair. The weight of the saturated tennis balls seemed to negate Nadal's potent topspin, which in turn stopped the balls from bouncing out of Djokovic's comfort zone.
These conditions appeared to greatly favour Djokovic's flatter style of striking ground strokes, and the Serb consequently took the third set and was a break up in the fourth before heavier rain came to Nadal's rescue and play was finally suspended for the day at a time when the Spaniard appeared to be in real trouble. When the match resumed, this time under a clear sky and on a dry court, Nadal quickly closed out the match by winning the fourth set.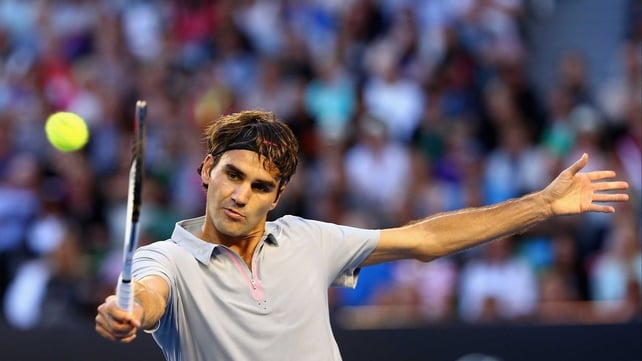 Looking at other potential contenders, it is impossible to dismiss anyone who has 17 majors and is currently third in the world rankings. However, Roger Federer has had a poor year so far by his standards.
Earlier this season, he decided to play a reduced schedule to save himself for the biggest tournaments, a move that has not exactly gone to plan. It is nearly the halfway point of the tennis year and last week's final in Rome is the only decider he has reached. Federer must be so relieved he won that elusive French Open Title in 2009 - it would have been a travesty if arguably the greatest player of all time had not completed a career Grand Slam.
World number two Andy Murray has pulled out of the tournament after suffering an injury to his lower back in the second round of the Italian Open last week against Marcel Granollers.
One feels that Murray was not prepared to take any unnecessary risks by playing in a tournament which he has not had much success in down the years. Winning Wimbledon and retaining his US Open title will be his goals for the summer.
David Ferrer is currently ranked fifth, but while he is remarkably consistent against players outside the top four – summed up by his stats of winning 75 matches and losing just six in 2012 - he won only one of ten matches against the highest-ranked four players. As a result, it is difficult to see him winning the tournament. Another outsider is Thomas Berdych who beat Djkovic last week in Rome, coming from a set and 5-2 down to win. The big Czech has the talent but does not appear to have the ability to back up a big victory with another in the following round.
Another player who may have had a chance was Juan Martin Del Potro. However, the Argentinean pulled out on Wednesday as a result of a virus. Of the up and coming players, Grigor Dimitrov is showing promise and will be hoping his tennis results will generate the same publicity that is being generated by his relationship with Maria Sharapova.
The predictions from this corner are that either Nadal or Djokovic will win the tournament, with Nadal the slightly more likely of the two to claim the trophy.
Selection: Rafael Nadal